And now for the promised Satsuki!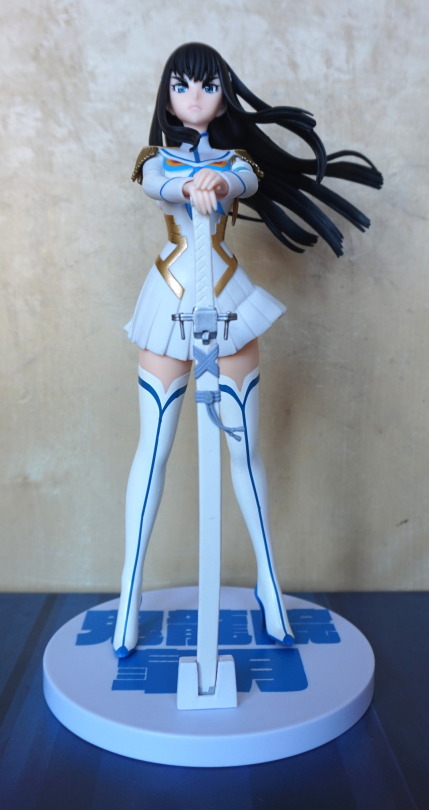 This figure isn't quite as impressive as the Ryuko one, but it is still a nice figure. The pose is very 'Satsuki". From the front, she has a lot less "shiny leg" problem, as she wears tall boots, though these are painted on which does make them look flat at the top. The sword sits nicely in her hands. Unlike Ryuko, the stand for the sword is fixed, but this is understandable, given her pose. 
Her left: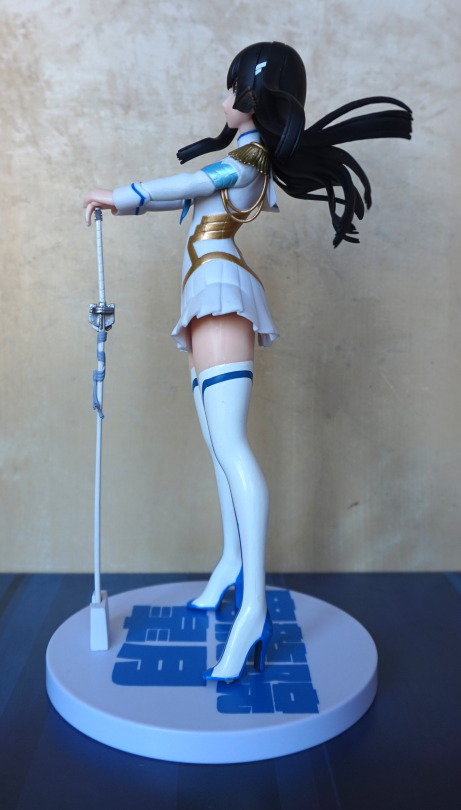 The sword is slightly bent – I may heat-fix this at some point, but it doesn't show from the front. The shiny paint on this figure does help it stand out, and it is nicely done. Her hair is also nicely dynamic.
Right side: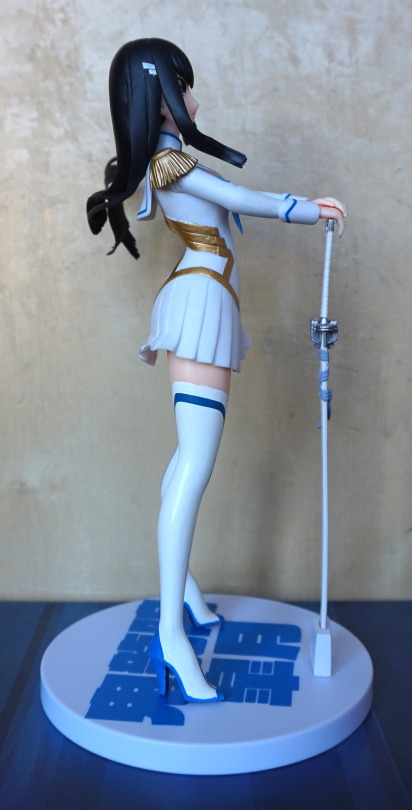 Similar to the left, but less to see. The mould mark down her middle is more obvious in this photo than the left-hand photo. 
Back: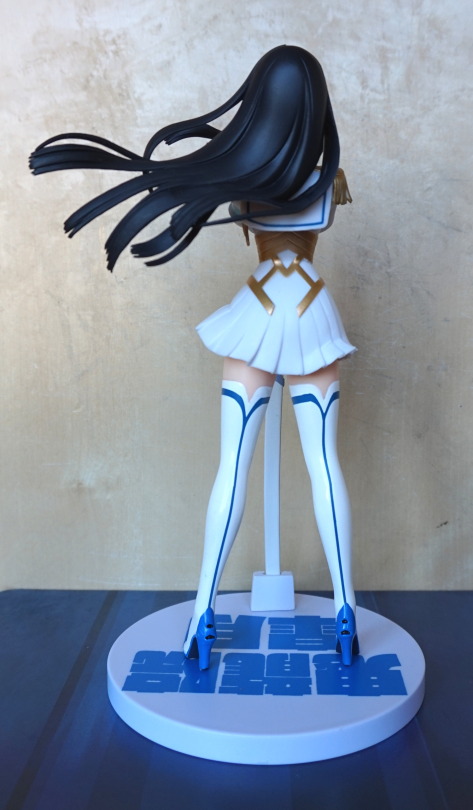 Hair blowin' in the wind. Simple, but effective. The gold parts are painted well here. Some detailing on her shoes, which is nice. 
Overall a nice figure, but with the white, it can look a little overly plain and a bit plasticky. I don't think I would have bought this figure separately, but with Ryuko, they do make a nice pair.