With the Highschool DxD S-Style figures, I missed the initial pre-orders, and decided to wait until release to pick them up. A bit before they were to be released, AmiAmi opened up their pre-orders for them again, and I was able to add them to another open order I had. 
First up, we have Akeno Himejima: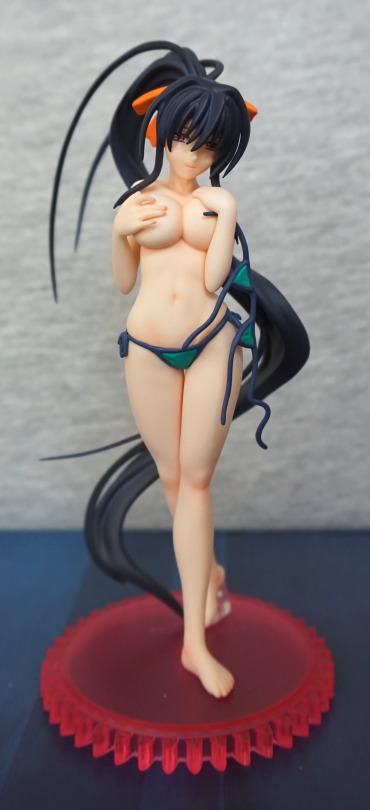 Her top is separate, and is to be threaded under her arm/hand. Her head and her hair are separate parts to assemble, but the rest of her is pre-assembled.
Both of the Highschool DxD figures are hiding their nipples with their hands, which makes them somewhat different to the rest of the S-Style figures. 
Left side: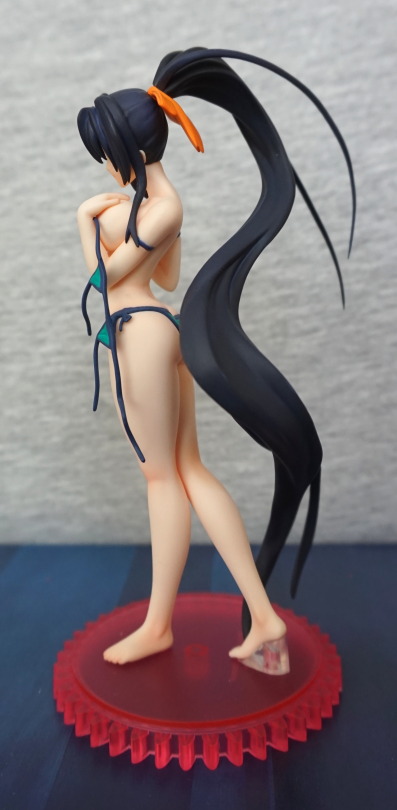 I love the hair on this figure – long and flowing. The green and dark blue colours of her swimsuit fit nicely with the rest ofthe figure. 
Right side: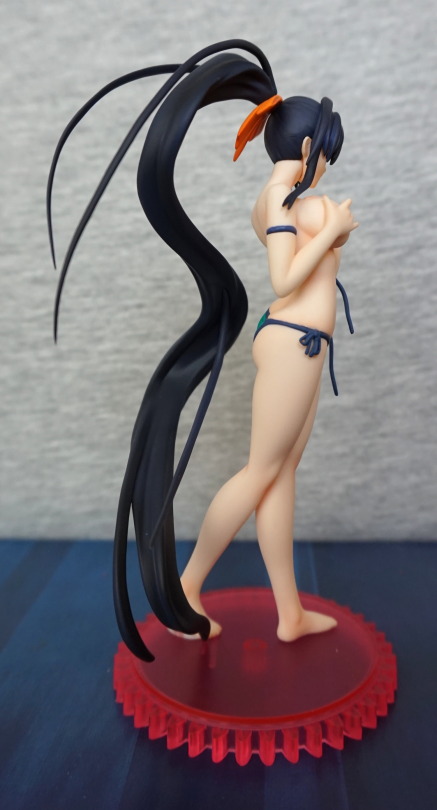 Her arm is attached as per the other figures, but was not a separate part in the box. Not checked if it is glued or not. The bow on her swimsuit bottom has been done well. 
Back: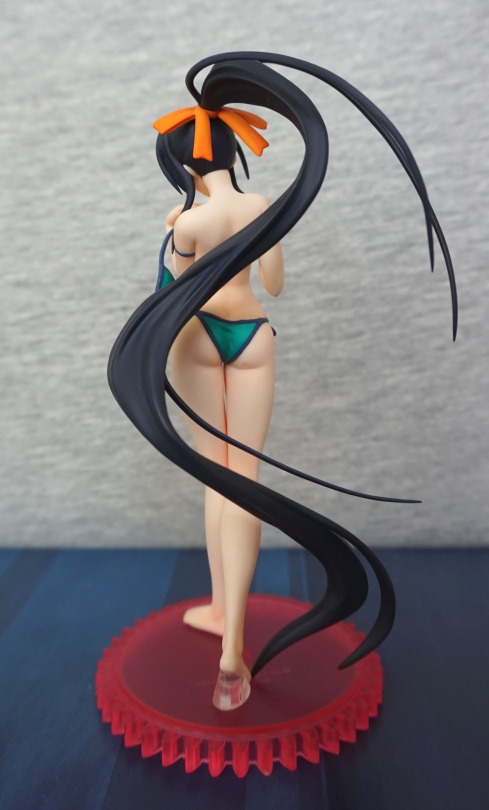 Here you can really appreciate the flowing nature of her hair, and the orange of her bow. The hair is fairly stiff plastic, so needed to be careful not to"ping" it and break it. Would be better if it was slightly softer imo. 
Close-up of her hair bow: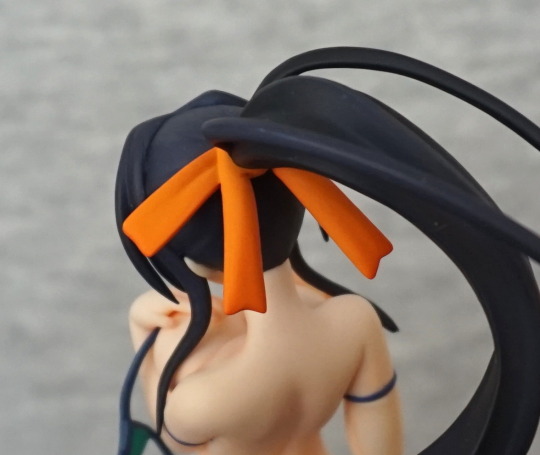 The paint is nicely done, and is a lovely colour. 
I love this figure, and feel like the quality of this line is increasing. It's not "epic tier", but they're certainly very nice figures.