As promised by yesterday's blog – more Izuruha! This one appears to be an older version of her, with longer hair: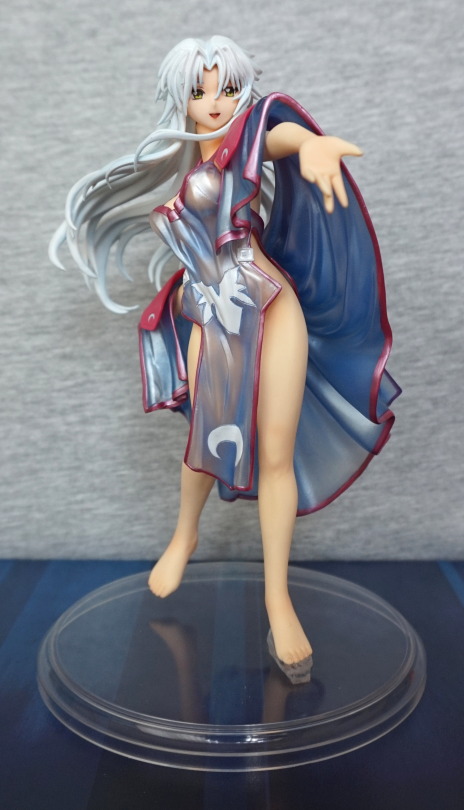 Here she is, fully dressed. She has a more detailed costume than the other one. She also has more display options due to this – her outfit is two pieces.
From the left: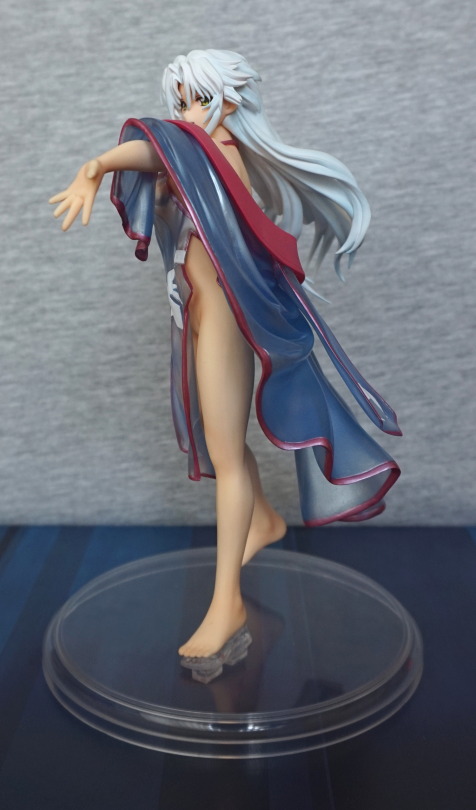 You get a good look at her leg from this side, and you can see her outstretched arm.
Right side: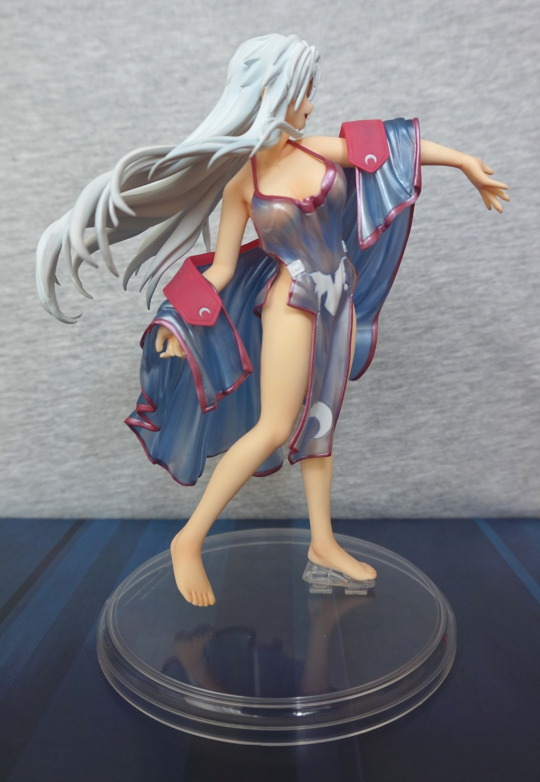 Here, her body is almost front-on, and it looks like I've nudged her cloak. Oops. Also her foot is floating – would be nice if they included another foot stand, like the other figure, to ensure she's stable. With some fiddling, she may have her toes down on the stand though.
Back: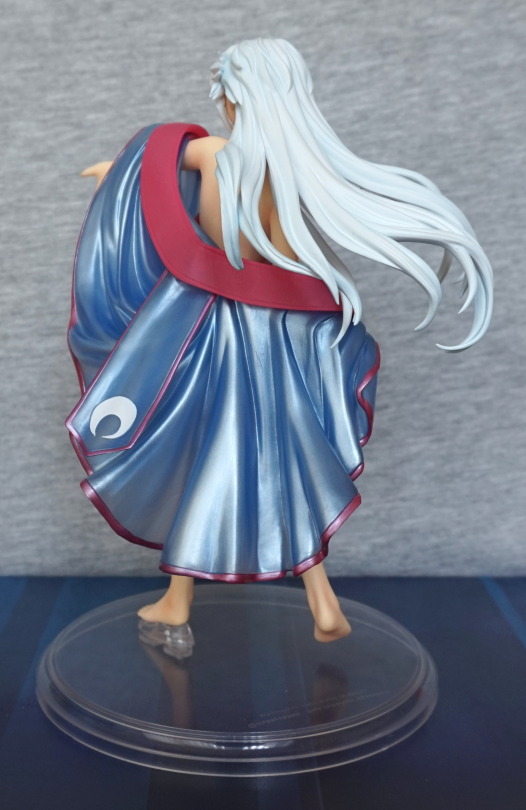 The light shines well off the back of her cloak/robe. She also has the nice detail on the back of it, flowing with her movement. Her hair also adds to her sense of movement.
She's very nice figure, and you can pick her up quite cheaply, if you like her. I suspect if the franchise was more popular, these figures would be more popular.