The next two blogs will be two figures of Izuruha. I saw someone selling these figures on MFC, and wanted them… came back to seeing them again, and this time actually messaged the seller! After agreeing their price, they were soon on their way to me. These figures are cast-off, so there will be female nudity.
As for Ru/Li/Lu/Ra, I can't really find out much about it on the internet, so these figures are just because I like them :).
Enough waffle, now for some figure: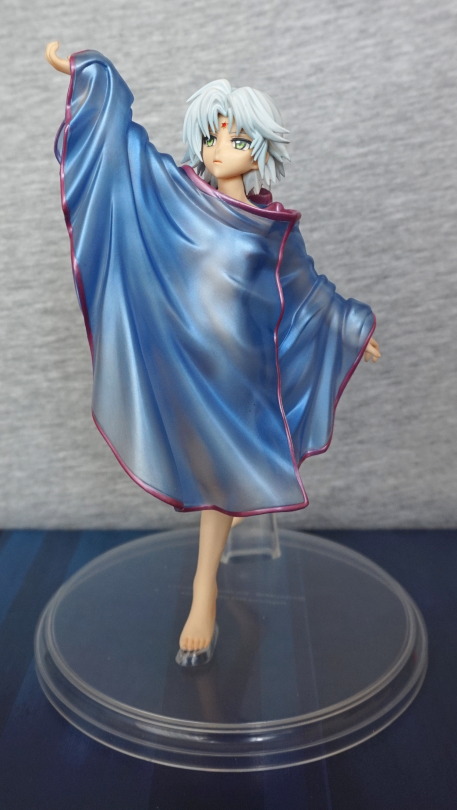 The clothing is very nice in its own regard – I love the way you can see her body through the clothing, but only partially. Also it's blue and purple… and that's a winner for me :P. I'll probably display her cast-off though.
Left side: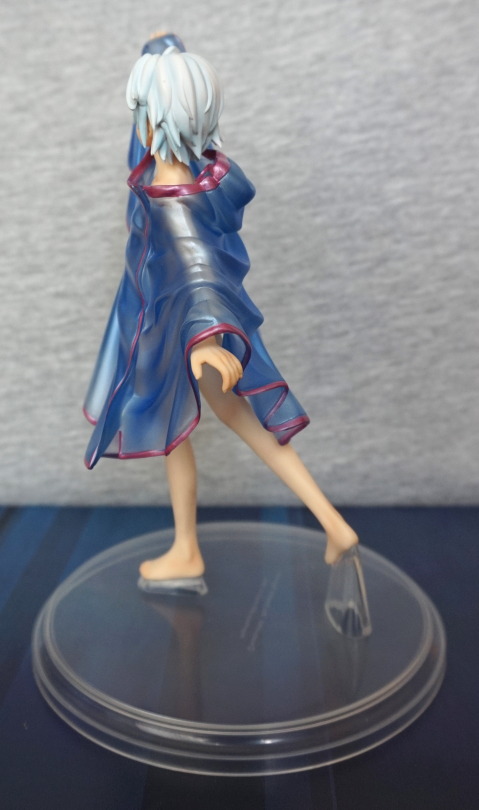 Not too much to say about this angle. Hair looks OK, stand supports her well.
Right side: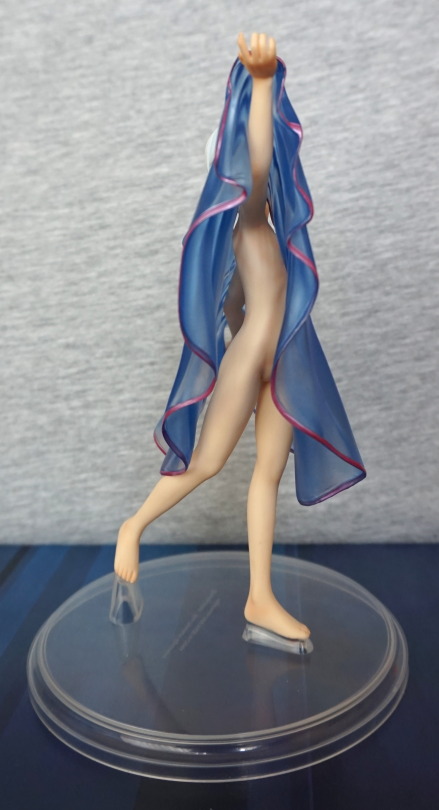 You get a good preview of her body from this side:P I like the way they have her holding her top upwards, and not just for the view :P. It can sit quite nicely on her hand, which makes it flow well. It's a hard piece, but it can take a little bit to get it settled in the right place to display.
Back view: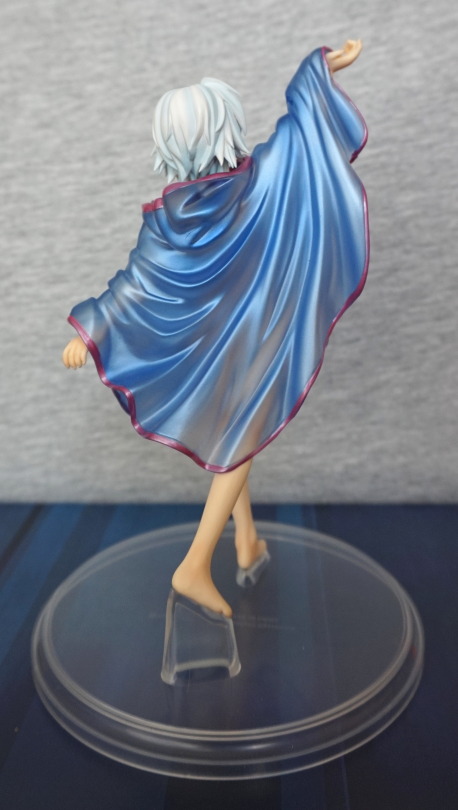 Her robe has a hood, which is a nice touch. The top also catches the light nicely.
Overall, I'm pleased with this figure, but undecided if I'm going to display her cast off or not. I will probably display one clothed (or partially so) and the other cast off. Unless I get the blonde versions… then I'll cast off one pair, and dress the other.
Tomorrow, more Izuruha!