I saw these prize figures for sale some time ago, but only recently decided to fit them into my budget. This is a set of four, but I only bought three of them, as the fourth was pricier than the other three, and I didn't like it as much, as well as being a character I wasn't attached to. 
So first up, Asuna: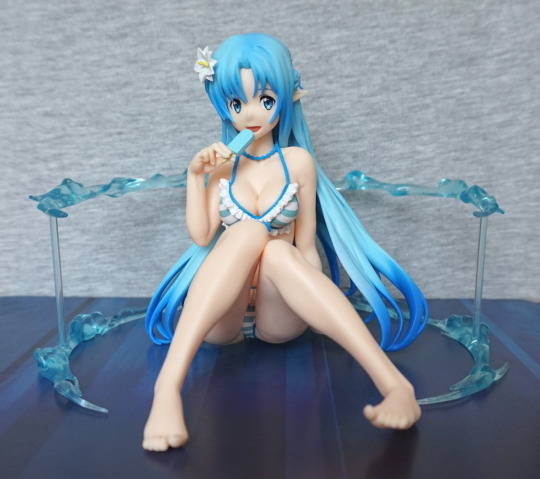 She wasn't too bad to assemble – head joint was a bit tight, but some heat and force sorted that out. However, she has a small stand underneath her backside (not visible here), which can be a bit of a pain to position correctly, but once in place, it stays fine. 
Elevated view: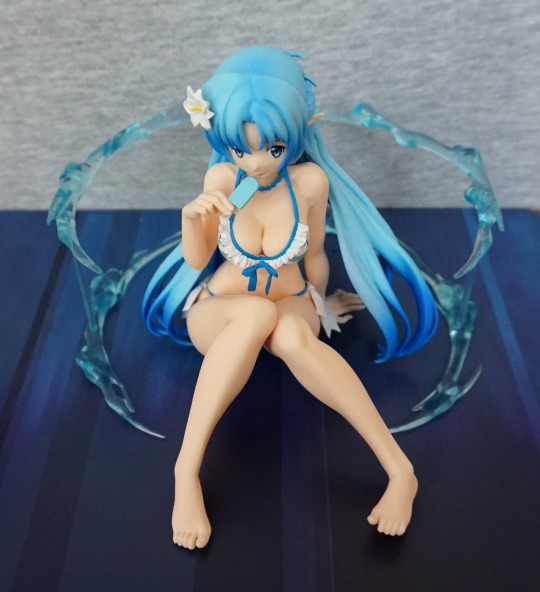 The mould and details in the pose are all very nice. Main thing she lacks is shading on her skin, which leaves her looking prize-figure-y. When the light catches her right, she's very nice looking though. 
From the top: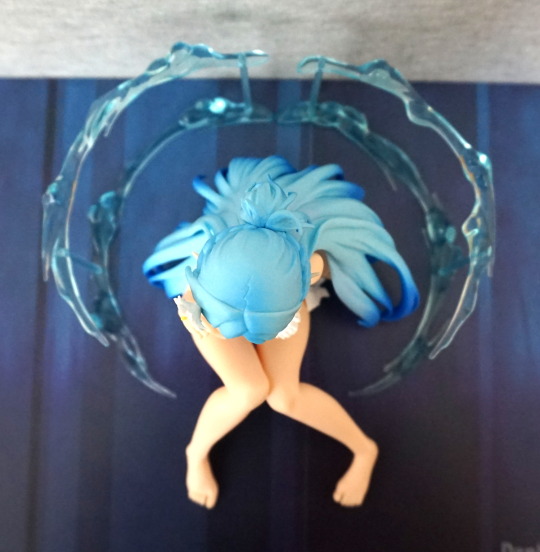 The seam hiding is better than some scales from the top! That was a bit of a surprise. The hair is really nice on this figure. Here you can see the two parts that make up the waves. These are a nice addition.
Asuna from the front, without the waves: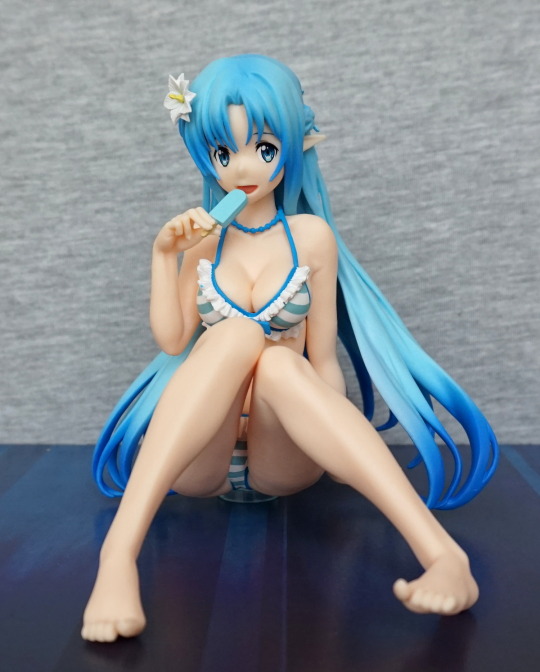 Just goin' for her ice-cream. The flower in her hair is a very nice detail, and the curling of her feet give her more emotion in her pose. 
Left side: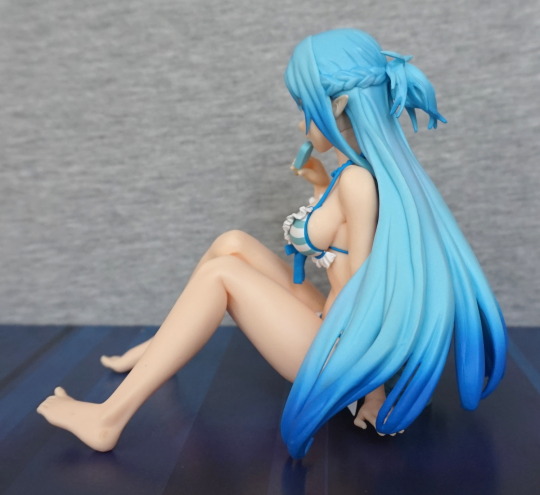 Darn, didn't get her ring in this shot, but it's there and nicely painted… behind her hair. Which is very nice and blue indeed! Some decently sculpted side-boob, plus the plait in her hair, which is true to her design. The one major flaw with this figure is also visible here – the dent where her left knee is supposed to be sat in/covering up. It doesn't seem quite the right shape, so I'm not sure bending her leg would be worth it, but it isn't visible from a display angle. Kind of a shame, given the rest of this figure. 
Right side: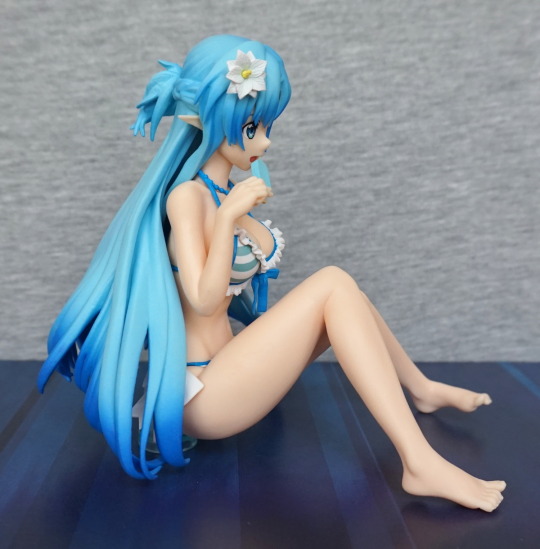 Here we get a better look at the flower, and her expression as she goes to eat her lolly. Here you can see the stand that I mentioned – the transparent blue nub underneath her backside. I like the way her ankles have the bones moulded in them. 
Back: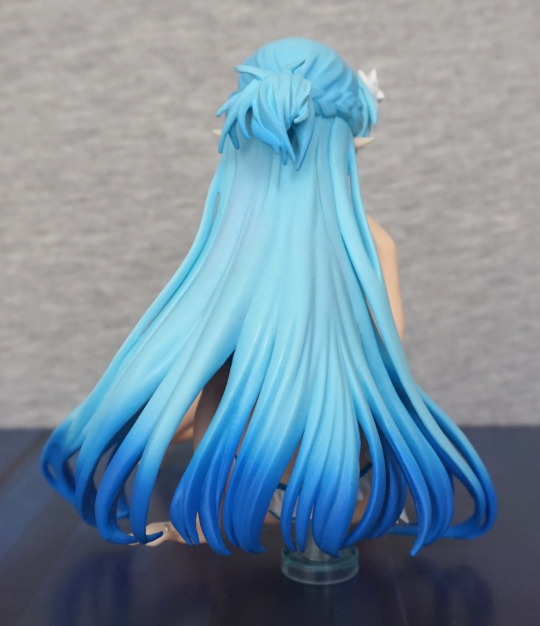 Some very blue hair, and the plastic stand. I really love the shades they've put in her hair – it really makes this figure eye-catching. The stand does its job, once you find the right place for it to sit. 
Overall, I'm really please with this figure. She's a good size, and very nice for a prize figure. I'd say she looks a bit more plastic-y irl with her skin, but with the right lighting, she's definitely good for the price.