I saw these appear on an Urban Mine auction some time ago, but I believe that they went for more than I wanted to pay for them.
Then I was just browsing Mandarake randomly – and found they were in the store! And for the grand sum of ¥100! I quickly put a Mandarake order together for these two, and they arrived some time later. 
So here they are: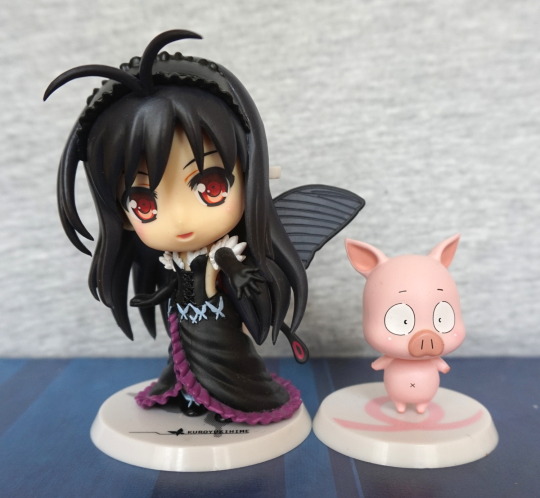 Yay! A cute pair of prize figures. Arita's avatar form isn't much to look at, but it has been nicely painted. Kuroyukihime in avatar form though… is nicely detailed and well-painted. Definitely worthy of a B-Prize. Kuroyukihime's base has her name on, and does have some of a design, but it's mostly covered up by her dress. I like the way Arita's base has a curly pink tail on it, and he sits in the middle, but it would've been nice to have his name on the base, to match Kuroyukihime's. 
Left: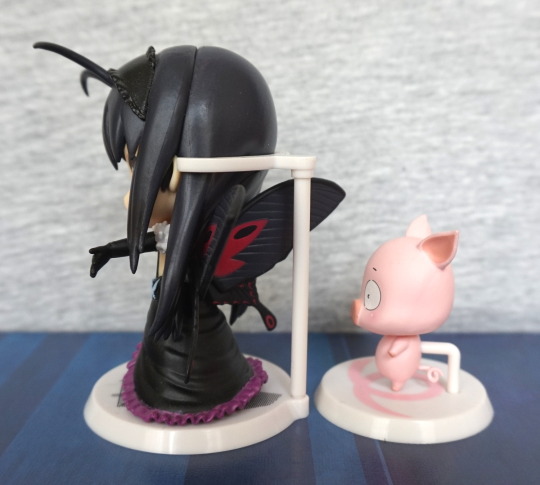 Here we can see Kuroyukihime's wings, which have been well reproduced in chibi-form. She has two pegs on her feet and this head stand, so she is stable. The dress is a nice texture, but her hair is on the shiny side. We can also see Arita's cute, curly tail. 
Right: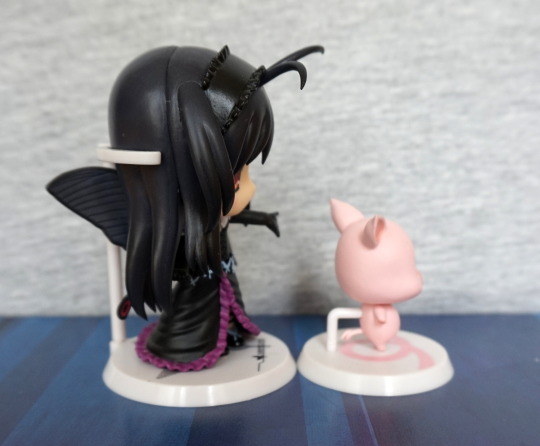 Nice amount of strands in her hair on this side, helping it not look flat, though the top of the hair is standard for this kind of chibi figure. 
Back: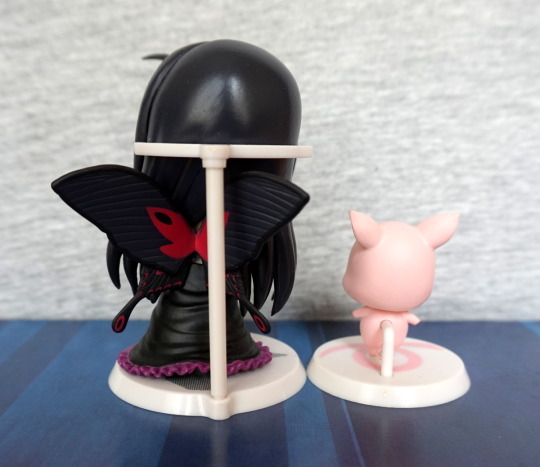 Here we can see more of the wings, which have been very nicely done. The paint and detailing is good. The dress also looks really nice, with the purple trim and the folded fabric. Not much to see with Arita, not that anything is really expected. His ears are shaped nicely though. 
Super-pleased with this set. I don't usually go for these small chibi figures, but I really like this pair. Her hair does suffer from prize-figure shininess, but the rest of her is really well done. Glad I picked these up, especially for the cheap price! 
And just before I finish this blog, a quick addition: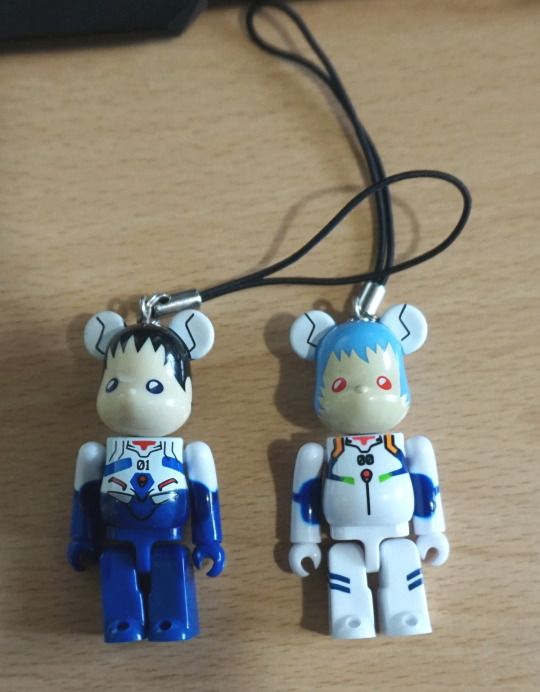 I also bought these with this Mandarake order, but they're not really worthy of their own blog post XD. Been on the fence about ordering them for some time, but decided to go for it. They're a nice addition to one of my keychain rails. I think they look better than I was expecting, but I don't think they'll be a "favourite thing". Still happy to get Evangelion loot though :D.