Next up, a dude inna nanosuit: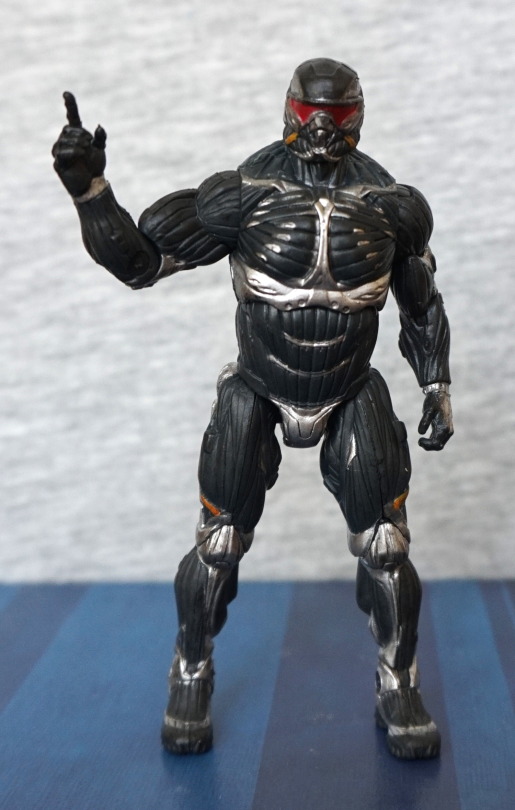 Paint job is OK, a bit rough, but does the job. Though the most intriguing thing to me is the hand posing. I mean, you can do this with him: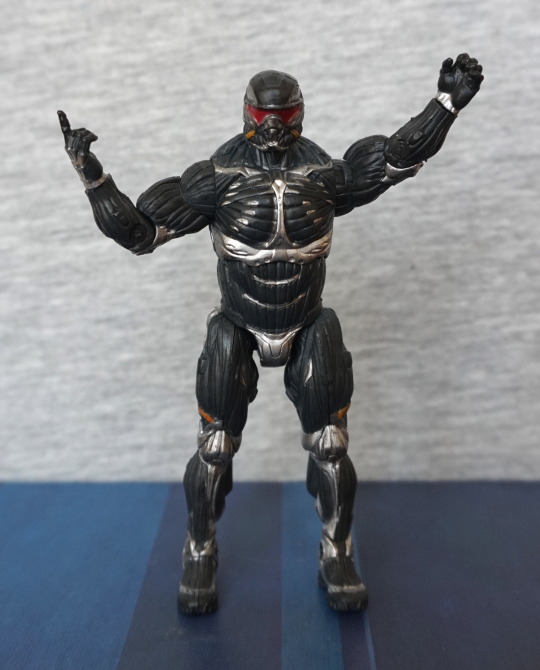 And he seems to be as miffed as I am about the situation. Not quite sure why they decided to mould a static pointing finger, when these figures don't have replaceable parts. 
He does come with a variety of guns, however:

… but with the single-colour paint job and the lack in depth in some places (especially the pistol) they look like painted wooden replicas.
Let's see if the dude in the suit thinks so: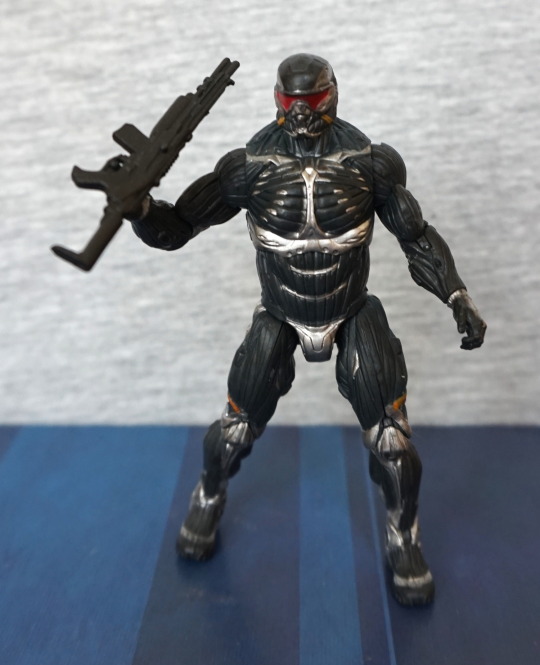 Yes, I guess he does, if he's going to spin one on his finger like that… I guess that's why he's pointing :P. 
Hey, look at this stash of wooden weapons I've found!: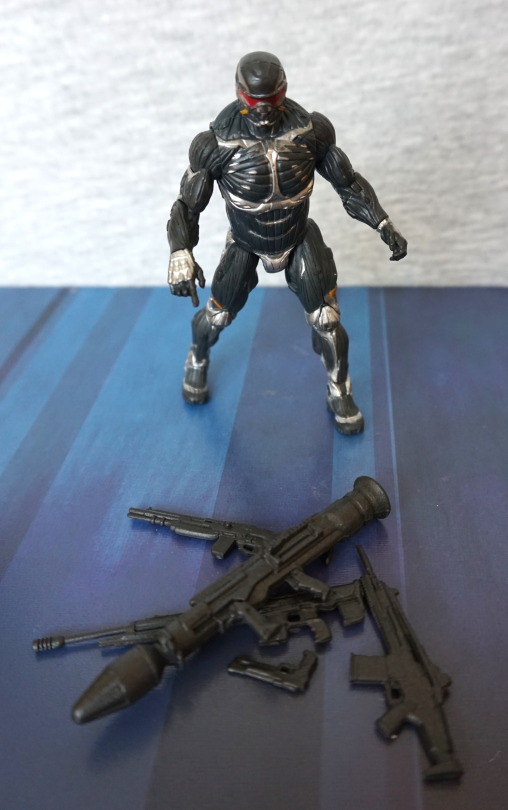 Well, at least they fit in his other hand, mostly. 
Left: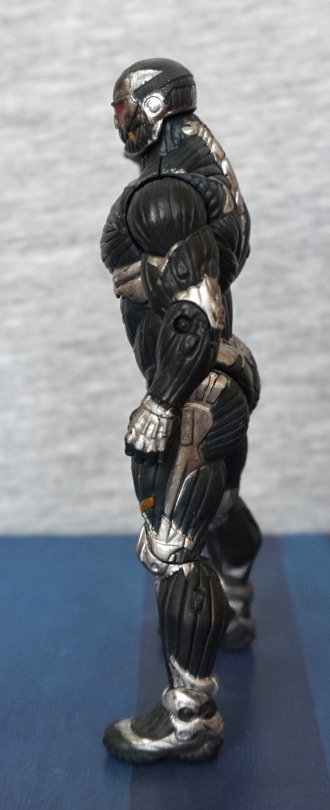 Looks OK on this side. Some escaping silver paint on his leg. 
Right:

Some silver paint escapage here too. Shoulder seam is less visible on this side – wish all the seams were like that. 
Back: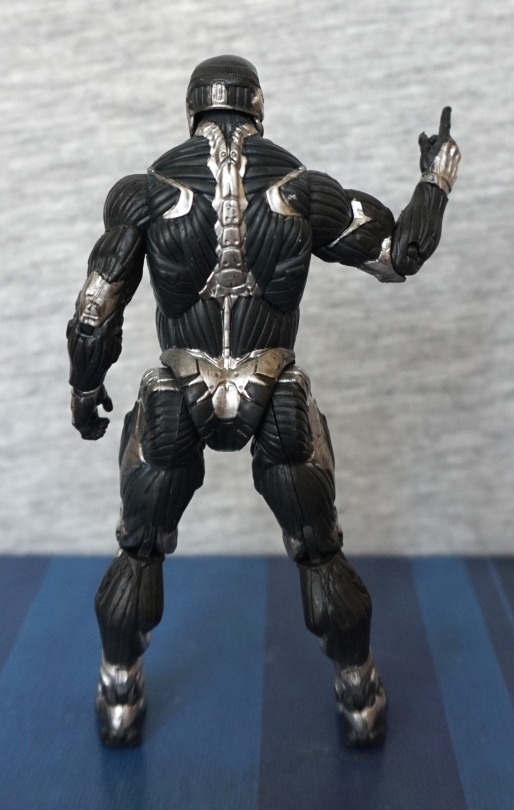 Probably the best bit of the silver painting on his back, with the spine reinforcement. 
Overall, I think this one is more in the vein of a kid's toy than a collectable. Some detail is there, but the production quality doesn't seem to 100% be there, and the odd choice of the pointing hand. The guns with no paint accents also give it a more "toy" feel than collectable.