This is a figure I've been considering buying for years. After getting Caster, and seeing her in a shop in Belgium, I decided I would. The price was a bit high at the shop I was at, but found AmiAmi was selling her nice n' cheap… cheaper than the store I was in, even with shipping factored in. So I left the shop and ordered her 😛
A week or two after I got back she arrived: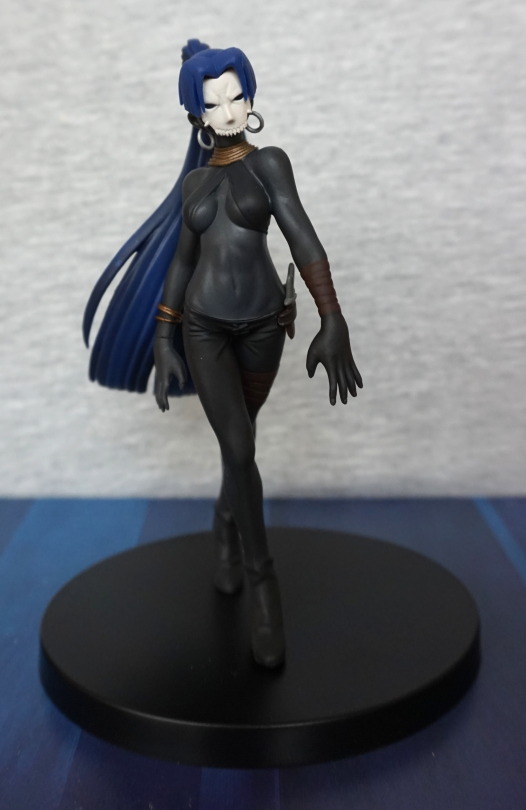 One notable thing about her is she's nowhere near as heavy as Caster. Also… a lot less parts. The sculpt and the paint are still good though. She isn't as impressive as caster, but she's still a solid figure. Her body is sculpted well, and she looks the part. 
Left: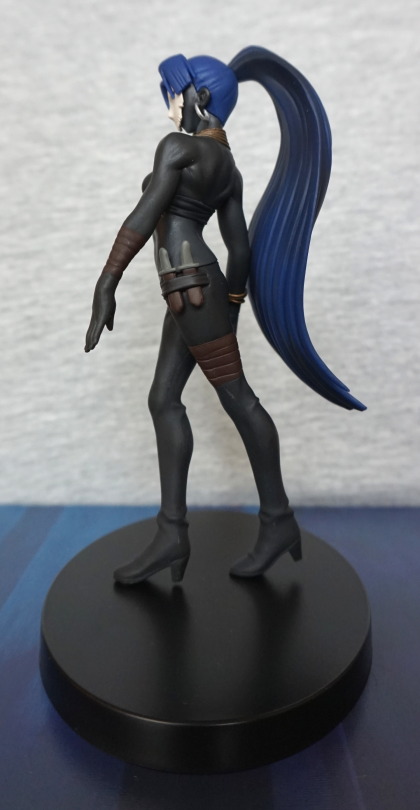 There's not much shading to speak of – this figure largely relies on natural light to provide that. The knives on her hip look and "feel" very basic. Feel they could've done something here. The bandings on her wrist and leg could've done with some paint accents to make them more leathery or something. 
Right: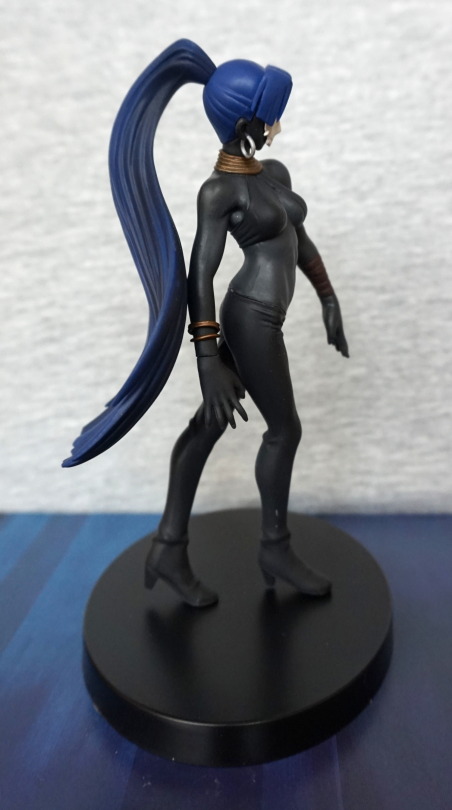 Bit of a seam not-in-hiding here, on her middle. And her wrist. The bangles on her wrist are nice though, along with the ones around her neck. The creases on her clothes feel nice and realistic. 
Back: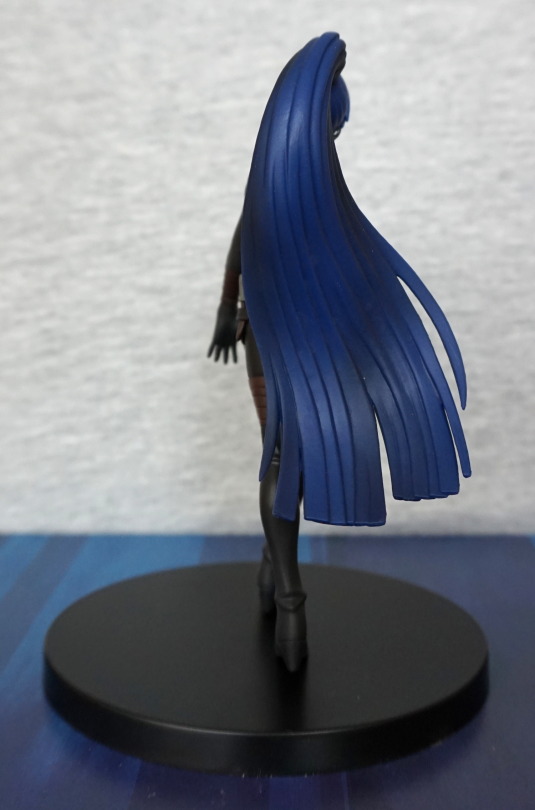 I think her hair helps sell this figure. I love the shades of blue running through the hair. I feel the sides and front of her hair work better than the back of it, though… which is probably a good thing, seeing as I won't be staring at this angle much. 
Overall, I love the pose of this figure, and for some reason, I have a soft spot for Assassin from Fate/Zero. I'm not surprised she goes for less than the other DXF servants do, as she's not as impressive, but she's still a solid figure imo. However, if you want an in-proportion figure of her it's… this one or this one. So. Yeah. This one it is!