Finally ordered the other set of figures… but as separate lots, as it was cheaper than ordering the 5 as a set at Suruga-ya. Go figure. It was just these 5 mini-figures, just to see if Suruga-ya had small boxes. And the answer was… kind of. The box fit into small packet, so I didn't have to pay for repackaging, but man, they were overpacked: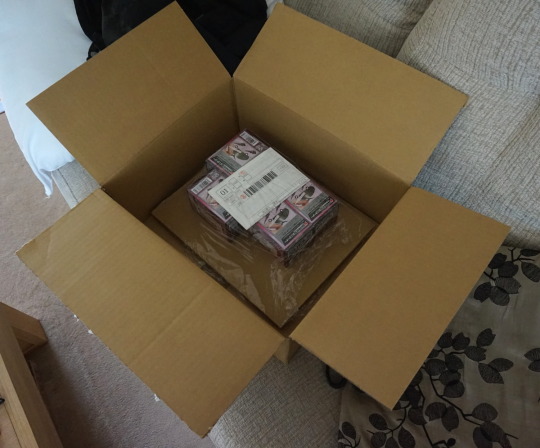 So yeah…. probably worse than AmiAmi. Probably doesn't make much odds domestically for the shipping cost, and the domestic shipping is free when you spend over ¥1,500, so it mostly costs me the repackaging fee. 
First of the figures we have is Black Lotus: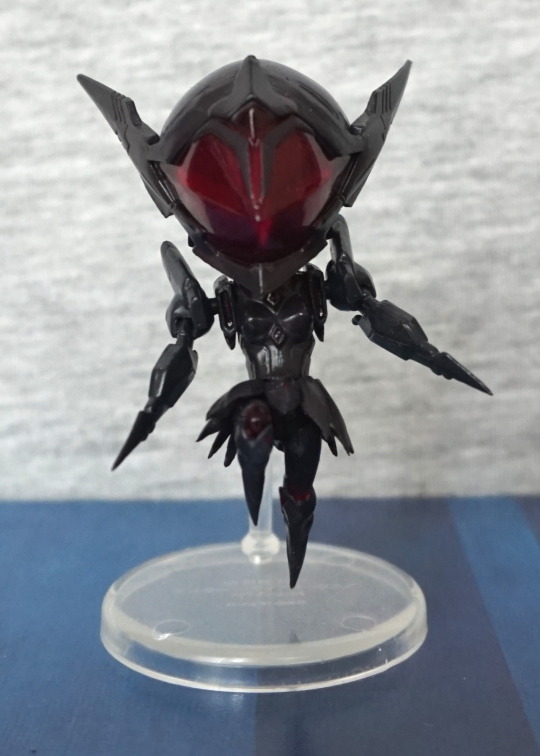 It's an OK figure, but I prefer the Dengeki one, as that one a bit better and a more matte plastic. Plus the Dengeki one has the purple parts in her head "fins". 
Side: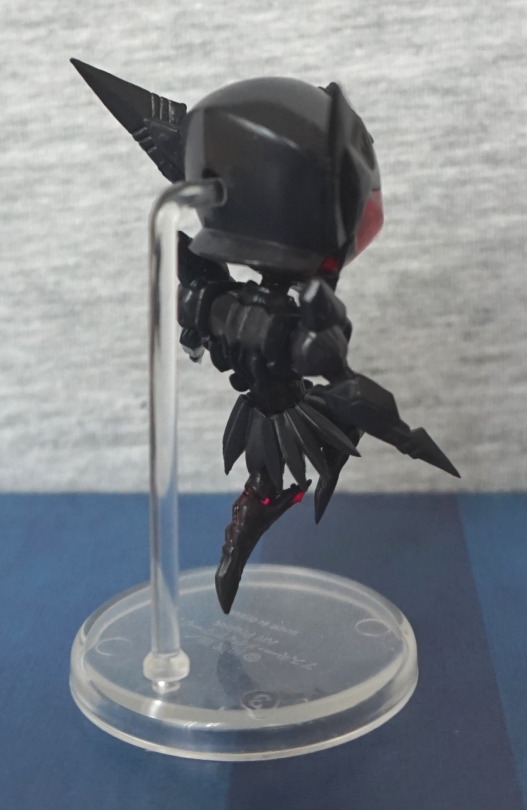 Back: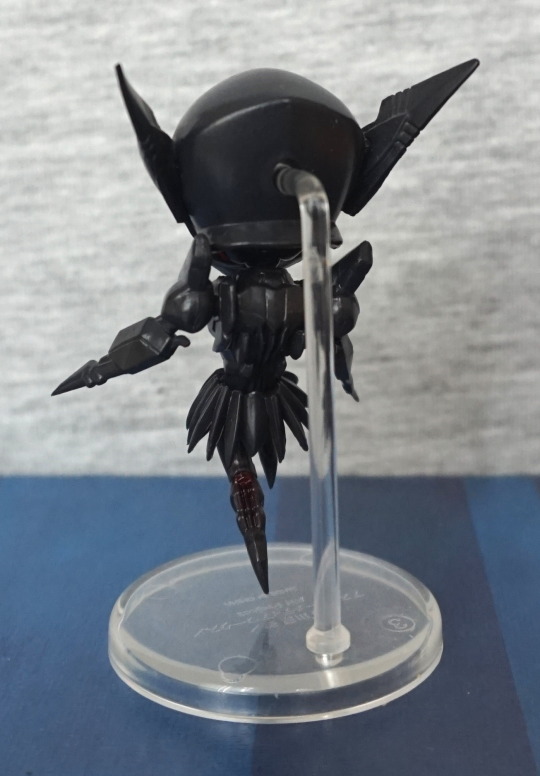 Overall the sculpt seems good. I haven't straightened out the pointy bits, but the box does advise heating these in water and straightening them. They're not too bad on this one, so haven't tried fixing them up. 
Harayuki with food: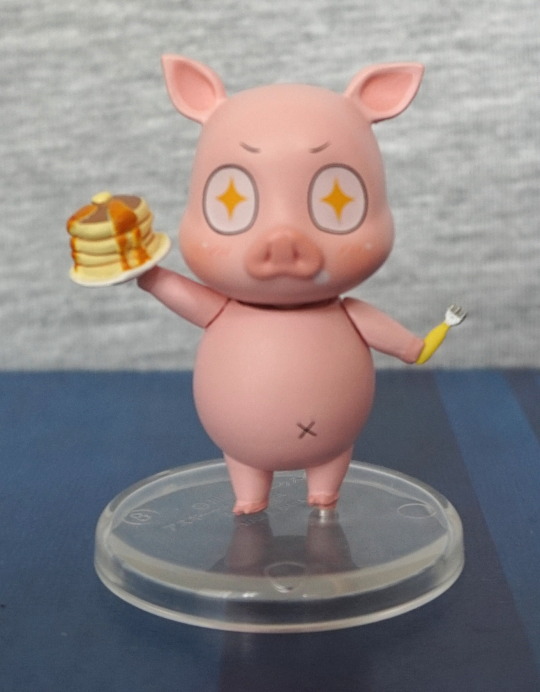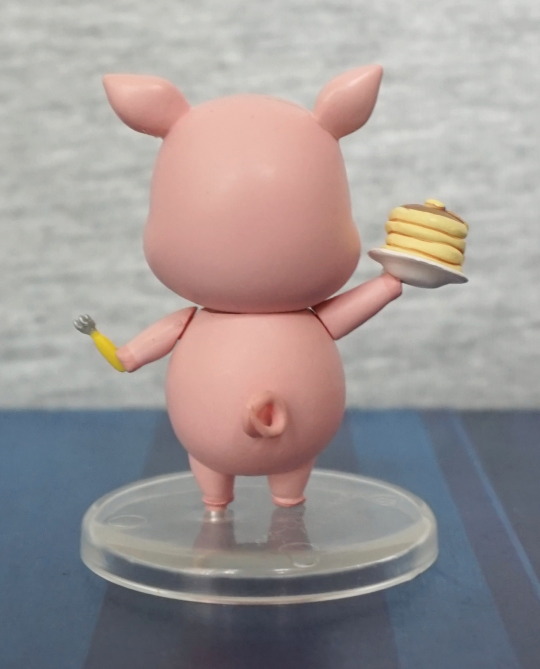 I love this cute Haruyuki Arita. The paint is really well done on Arita, pancakes are slightly on the sloppy side, but not really noticeably so for me. Love the stars in his eyes… he must be happy to have a whole stack of pancakes to himself!
Arita playing squash: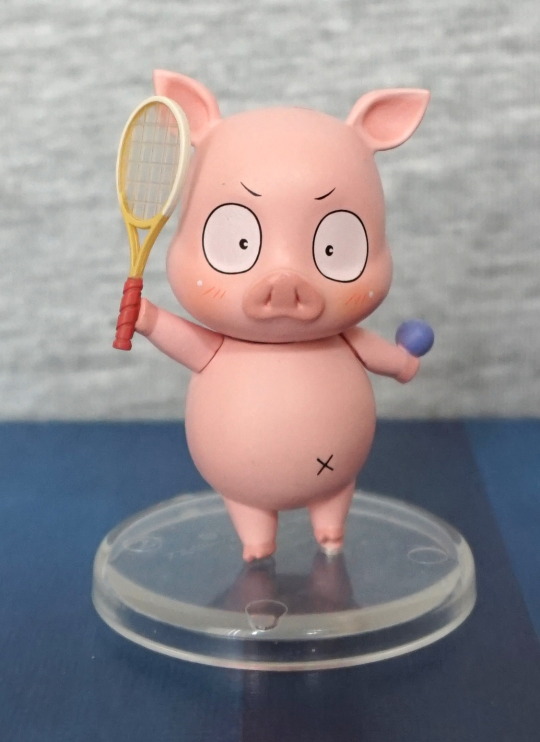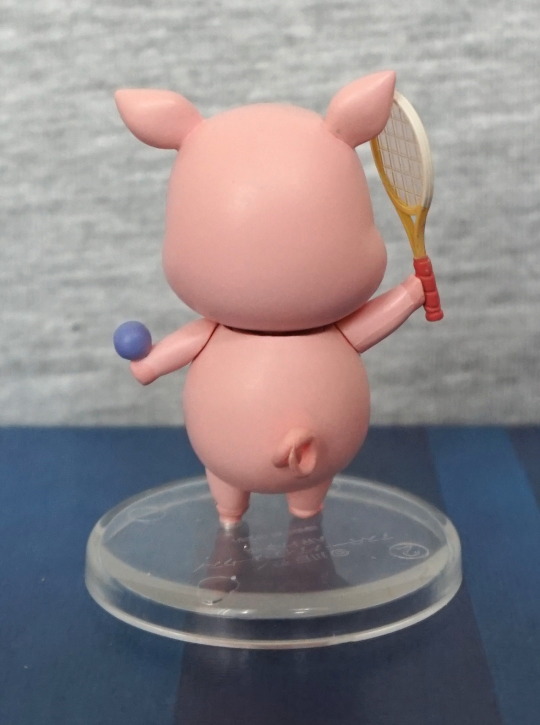 Another iconic activity of Arita's. Love the little eyebrows, conveying concentration. I really like these Aritas, as he's depicted doing two of his most iconic activities – eating and playing squash. Really fits with the character, and gives him more accessories than all the other little avatar-Aritas I have. 
Scarlet Rain, with gun: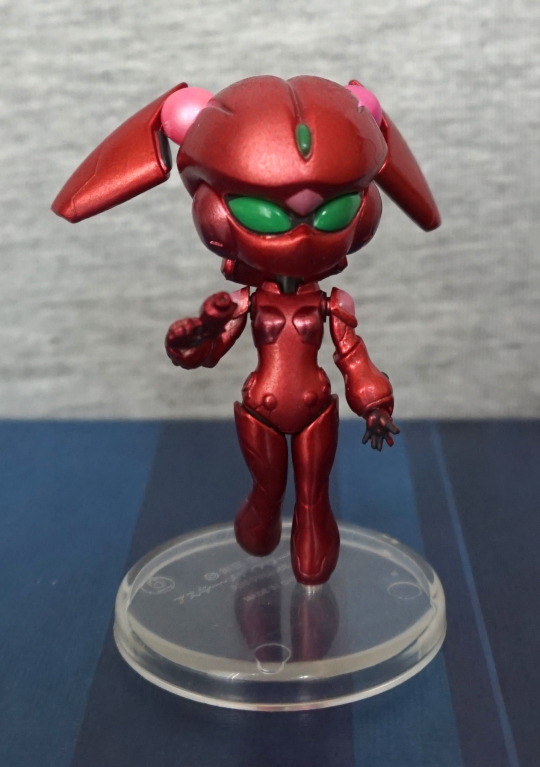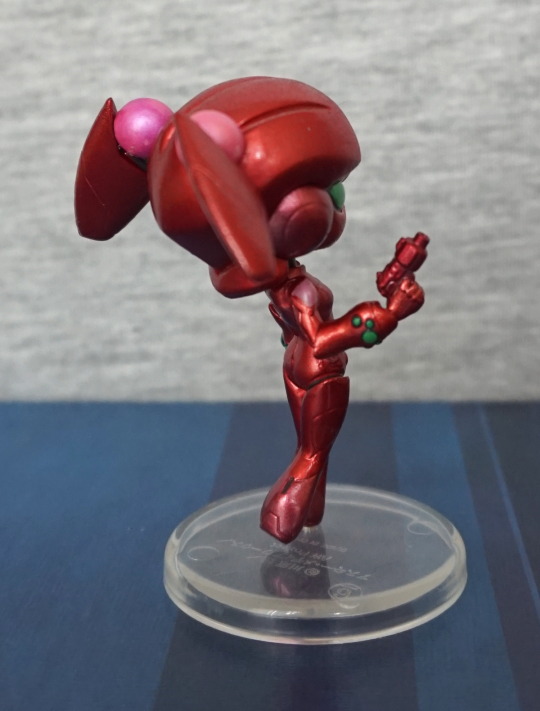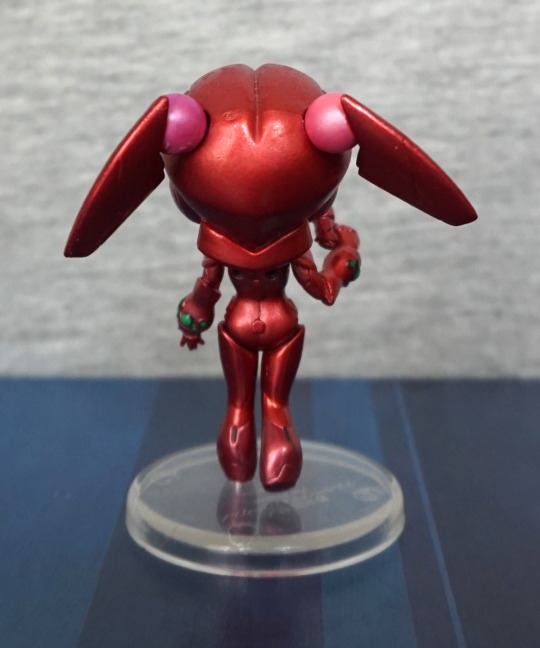 The one thing I really like about the Scarlet Rain figures – they have a bit more articulation than the others, and you can move her arms and head pieces around. However, the finish on her head on both figures I received is a bit rough. Not sure if this is an issue peculiar to mine, or a problem with the manufacture. She's lovely and shiny though, and the colours stand out well. Kinda sad that they didn't put the wires into the figure, that they had on the box art – she usually has two wires coming from her back, or can do. 
Scarlet Rain in grump-mode: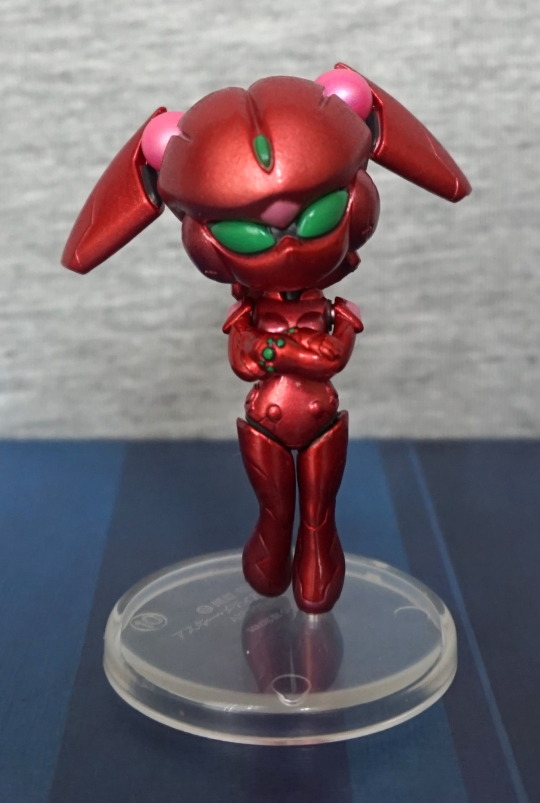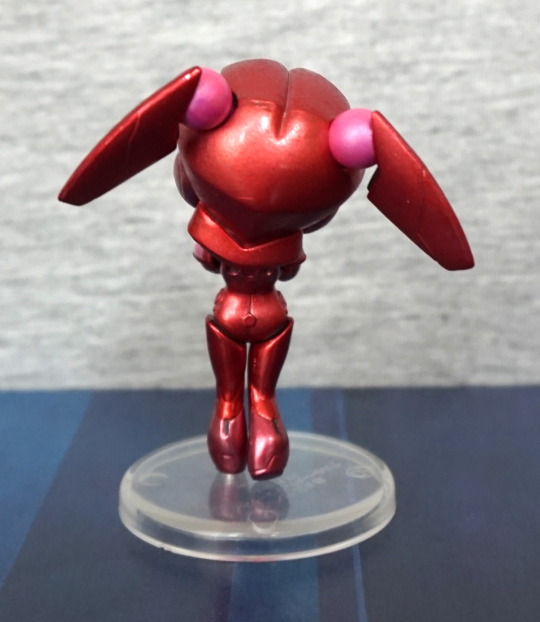 Yep, this is the Red King we know and love :). Again, this one has the funny finish on her head. There isn't a huge amount to differentiate between these two Scarlet Rain figures, but with the poseable parts, it is possible to make them look sufficiently different. 
Overall, I'm happy with this set, and my favourite figures out of this set are the Aritas. If it weren't for the oddity of the finish on the Scarlet Rain figures, I'd probably like them a lot more. I paid £4.20 each (with shipping factored in), which is around about the asking price for these kinds of small figures. If you can pick them up for a few quid each, and are an Accel World fan, I'd definitely recommend the Aritas, and possibly the Scarlet Rains… or maybe whichever's your favourite. The Black Lotus… I prefer the Dengeki one, though this one was half the cost. So if you were to get one, I'd recommend the Dengeki one, unless you want this set, or you don't want to spend more on the Dengeki one (if you can find it…).