Bought this from Hawkin's Bazaar, of all places. They were doing a sale, and she was a good price, so I picked her up: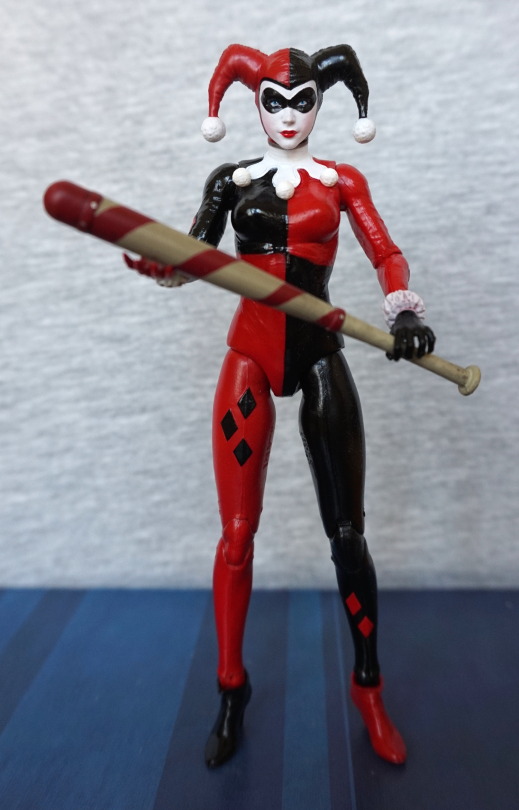 As far as Harleys go, this figure isn't super-special, but is decent-enough looking for the tenner I paid. I like the creases in her clothing, and she's got some blush on her face, making it stand out more. She is a mild pain to pose though – hard to get her to hold the bat like I want her to. The paint is largely crisp and clean, but paint jobs do vary between figures, so I picked from the best I was looking at. Some of them the white overpaint wasn't quite thick enough to hide her uniform underneath. 
Face close-up: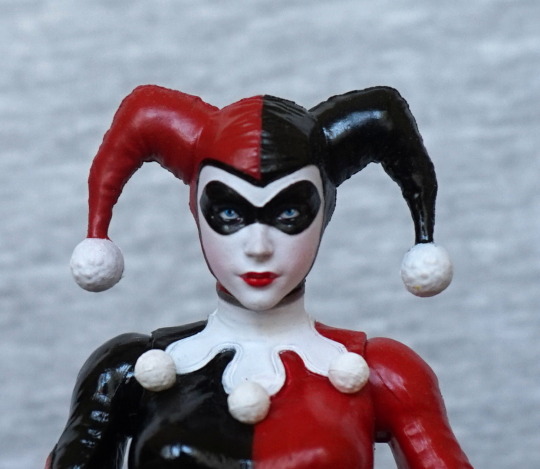 I do rather like the face on this figure. The flashing on the hat does make it look a bit like a blow-up hat, lol. Maybe it is? The furry balls on her hat and chest are meh, but they are on most figures, and these seem decent enough. 
Close-up of the bat: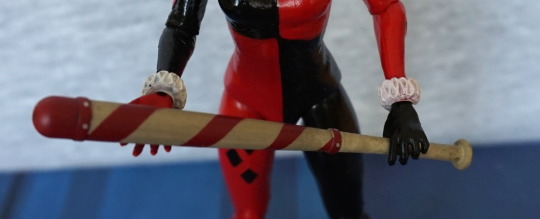 Yep, looks like the quintessential Harley bat. Ruffs have a bit of stray paint on her wrists, but are well-sculpted. 
Left: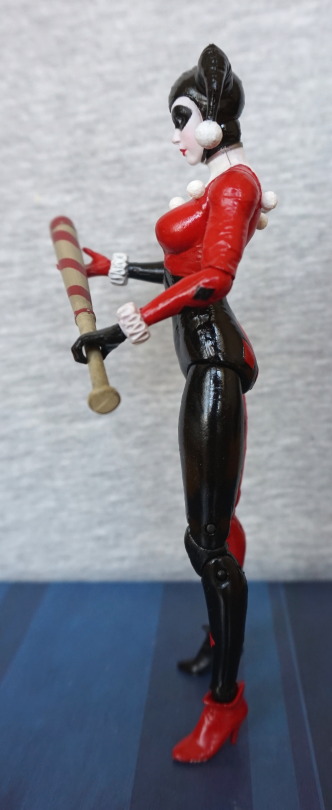 Looks OK from this angle. 
Right: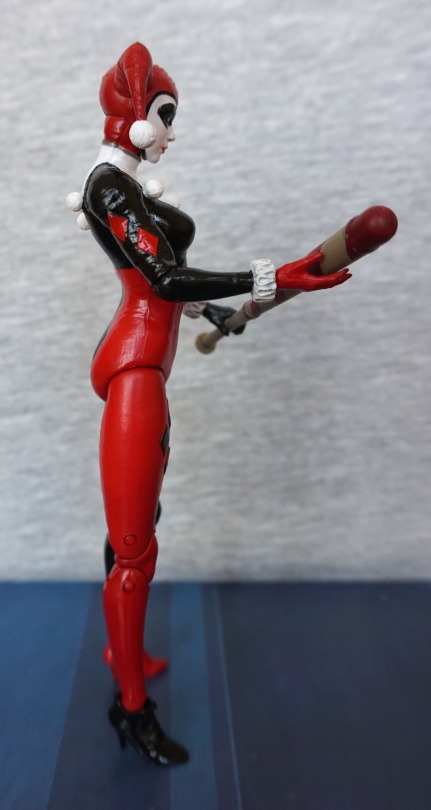 Some creasing at her middle and on her arm. Not sure they fully committed to the outfit wrinkles from this side. Note she has none on her legs. 
Back: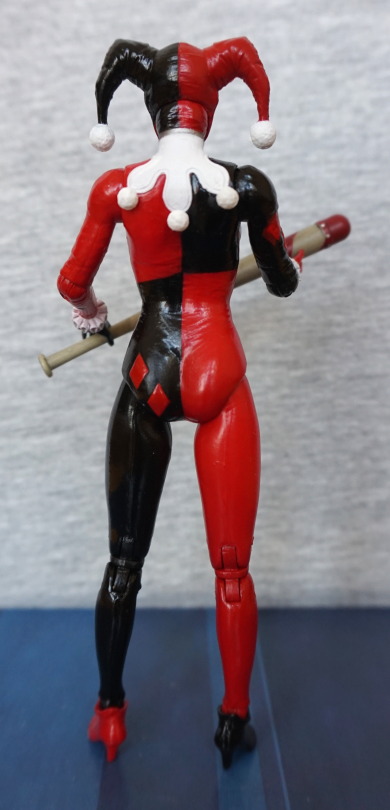 Here they seem to be a little undecided if they were committing to put wrinkles in her outfit or not, too. She does have a butt though… Her neck looks odd from this angle too. The paint is good on her outfit though.
And one of the major annoyances with this figure: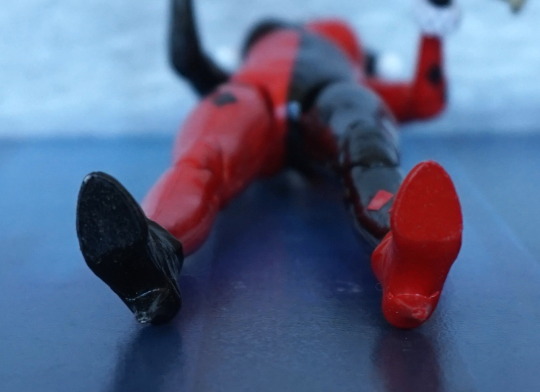 No. Stand. Holes. And she's not easy to stand up on her own – she's pretty finnicky, so can suddenly go SPLAT. Why DC Collectables, do you have to do this? Why no peg holes…? 
I think this might be quite a divisive figure – the shininess is going to appeal to some, but not so much to others. Not surprised this one has binned, but I think it's a fairly solid figure for half the RRP. Though you may want to consider including a claw stand into your purchase so she doesn't fall over. Currently I have her propped up against an acrylic stair stand, so she doesn't fall over.