This was one of the Ame-Comi figures I was after, and it eventually turned up on eBay. 
Front: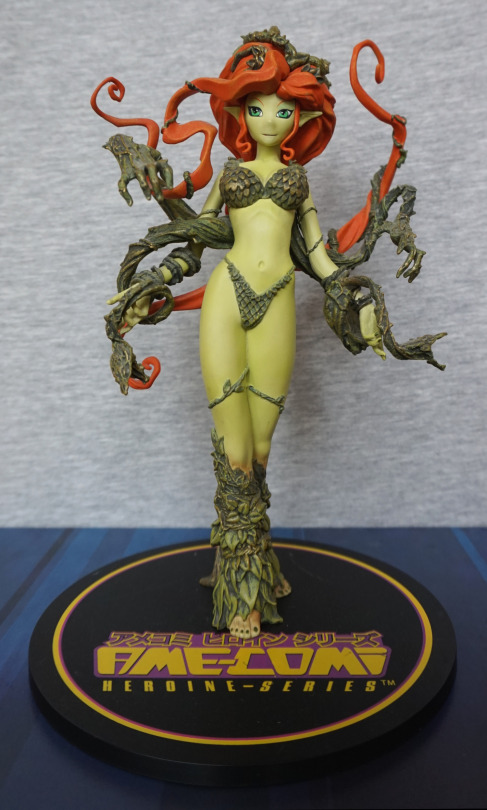 I love the pose of this figure and the colour scheme. To me, she looks more like a relative of Poison Ivy, than Poison Ivy herself, but I like her in her own right. 
I like the amount of detailing that has gone into her vines and leafy clothing. 
Vine hands: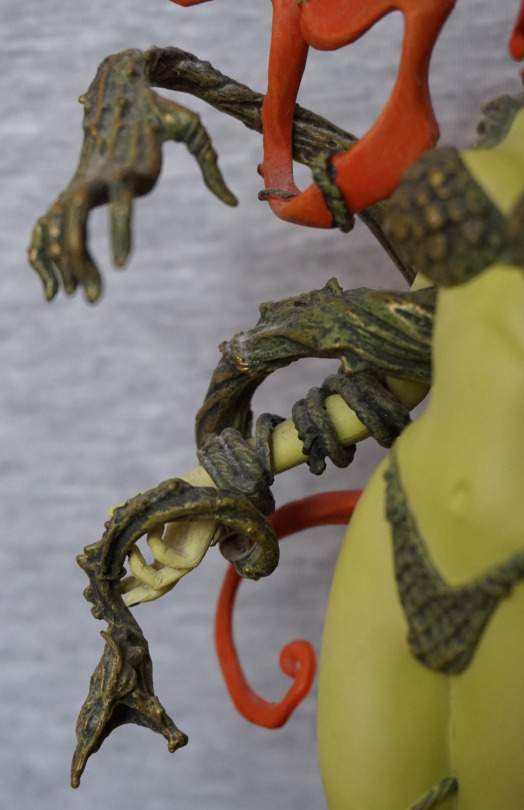 The texture work is nice here, and I love the grasping vine hands
Feet: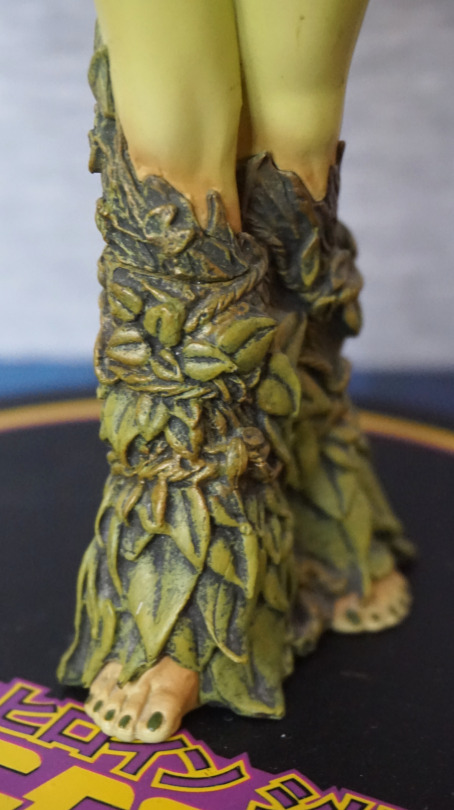 The leaves are well-sculpted here, and the shading in the paint adds a lot ot the leaves. She's also got her toenails painted neatly.
Base: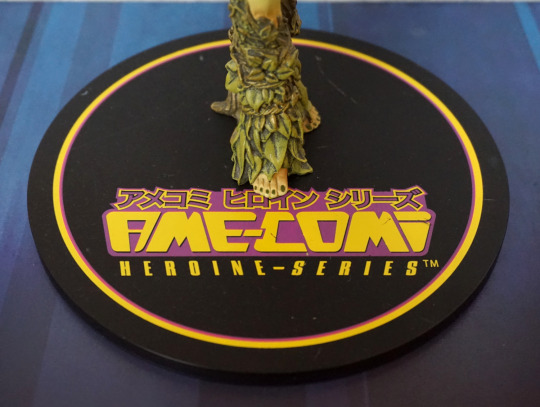 Ignoring the marks, the base logo is nicely placed, so she isn't covering it in any significant way. Does take up a lot of room though. 
Left: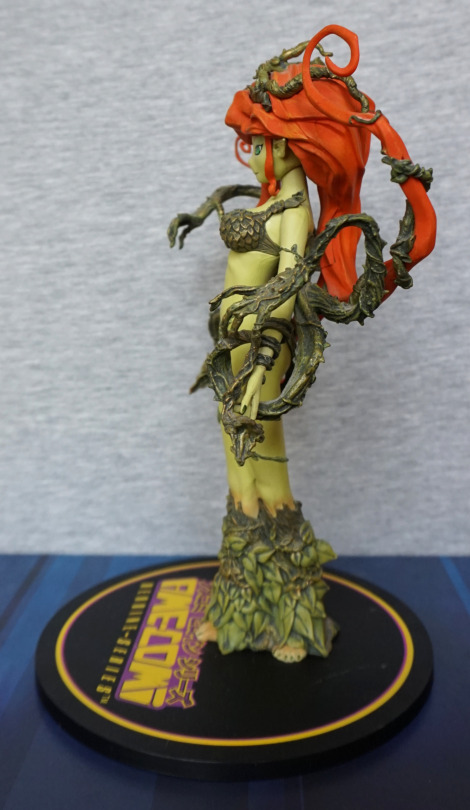 The vines curl around her hair, which I think is a nice touch. The figure has a nice amount of depth to her. 
Vine close-up: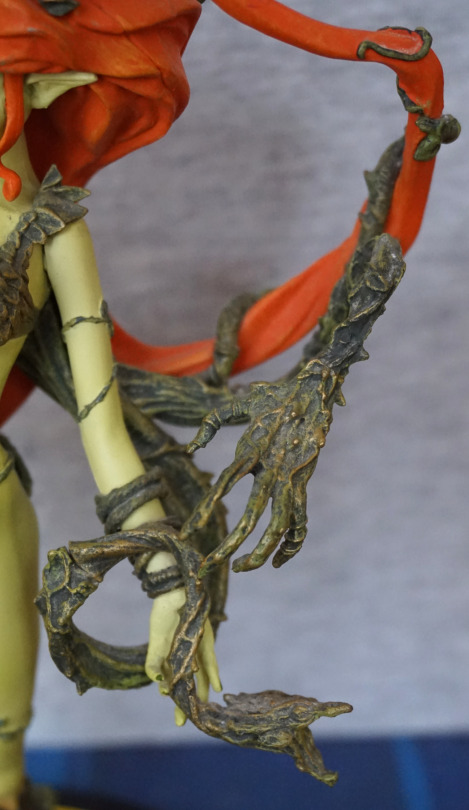 The detailing is really nice on these, and there aren't too many joins. Here we can see one, to the left of the photo. 
Right: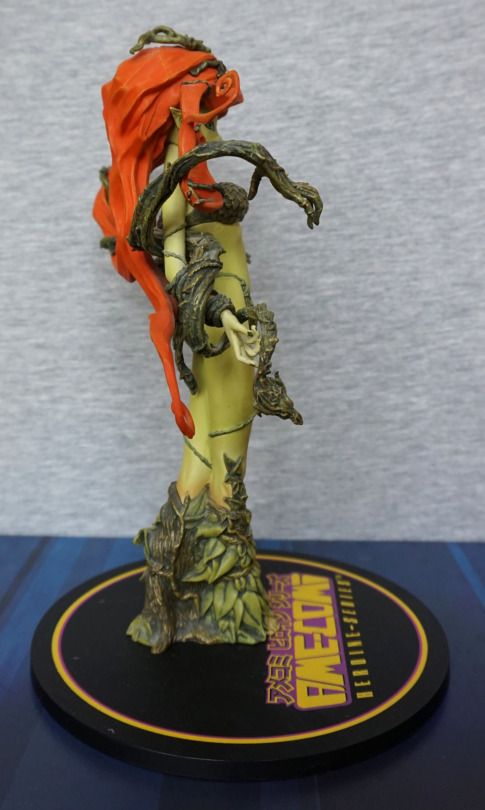 Some thicker vines on this side, and some transitioning of the leaves on her legs. 
Arm vine: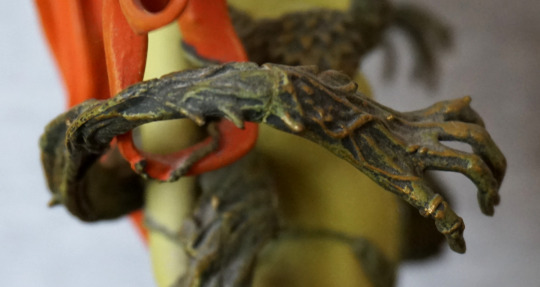 Nice blend of colours on the vine itself, and I don't think I want to get in its way. 
Back: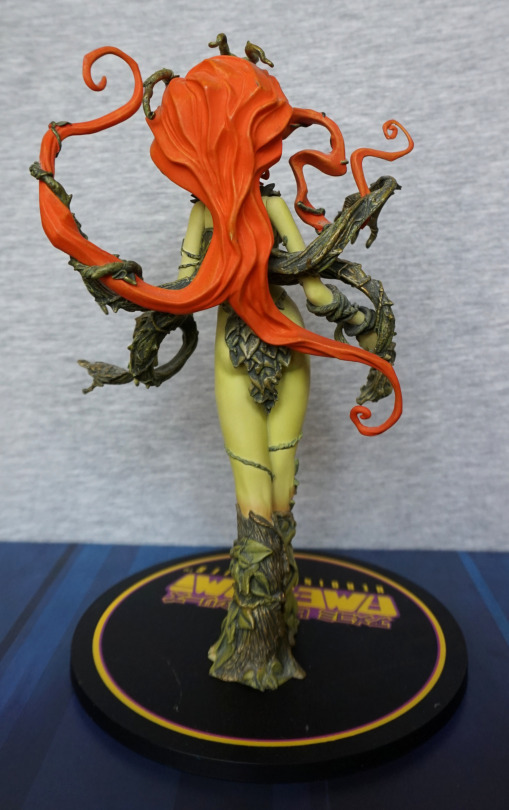 Here we can see how the vines like to play with her hair,. We've also got plenty of leaf detail back here, so the back isn't plain. The hair is sculpted nicely, and has a good amount of detail throughout. 
Glad I was able to get this figure, and am happy with it. Maybe at some point I'll try to get the mark off her base.