I've been holding off buying this particular Q-Fig, as it looks like kid Batman. But then B&M reduced them to £3 so I went… why not?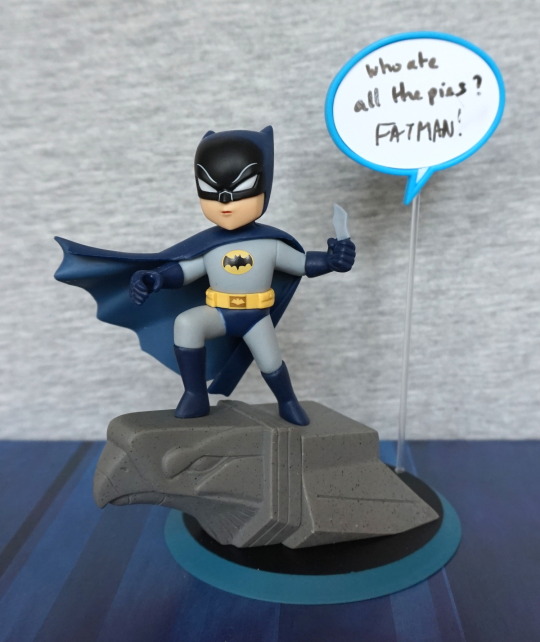 The paint job is decent, but the sculpt…. Batboy! Not entirely sure what they were aiming for when they did this, especially as subsequent Q-Figs didn't have this young-age style. The stone effect on the eagle is nice though. And the whiteboard speech bubble is a nice touch (I used the supplied whiteboard marker to write on the speech bubble). 
Right: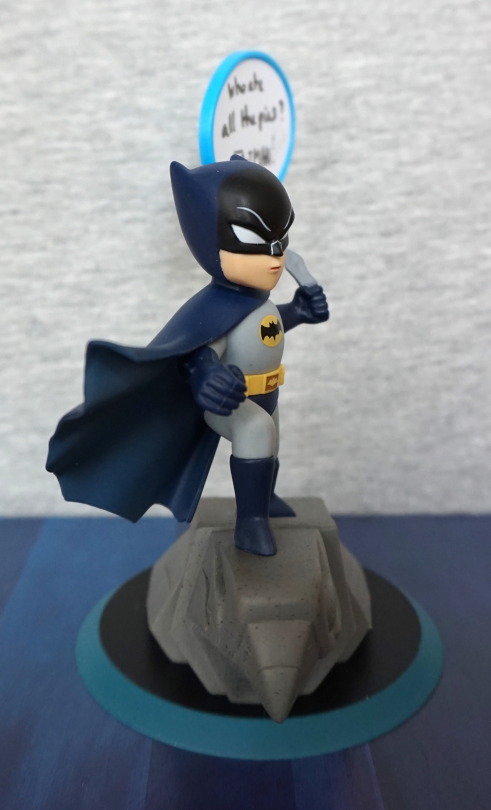 Here we can see his very basically sculpted body, which adds to it being "kid Batman" rather than some kind of chibi Batman. One mould line visible on his fingers. 
Back: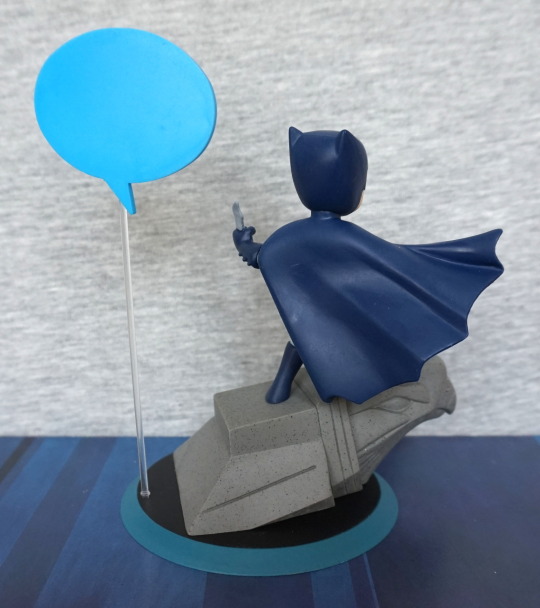 Not much to look at back here. 
Overall, it's a well-painted figure, but the sculpt really lets it down. It's not sold as "kid Batman", and it fails at being chibi-Batman. I can see why many of these got to the "final discount" stage at B&M. A few more details in the sculpt could've added some age to him, which would've made for a better overall figure. I can see people being rather disappointed with this, when it was included in Loot Crate. If you're OK with it being kid Batman, it's an OK figure though. And you have the added feature of the whiteboard,