Now for the figure that instigated my Suruga-ya order: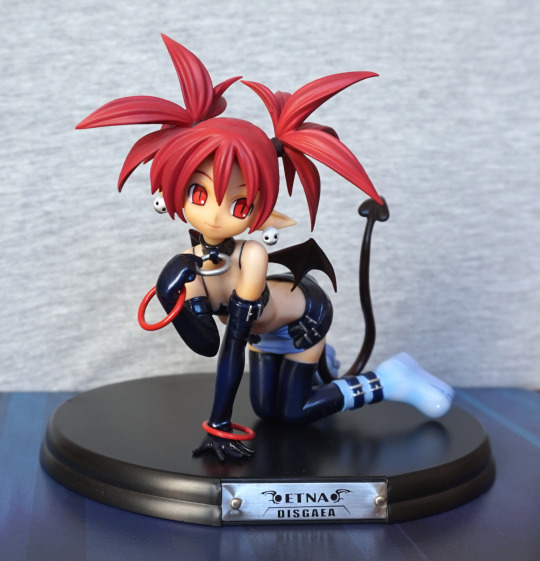 What can I say? I'm a sucker for things with red hair, wings and blue outfits. Love the cute pose, and the distinctive, spiky hair. 
Close-up of her face: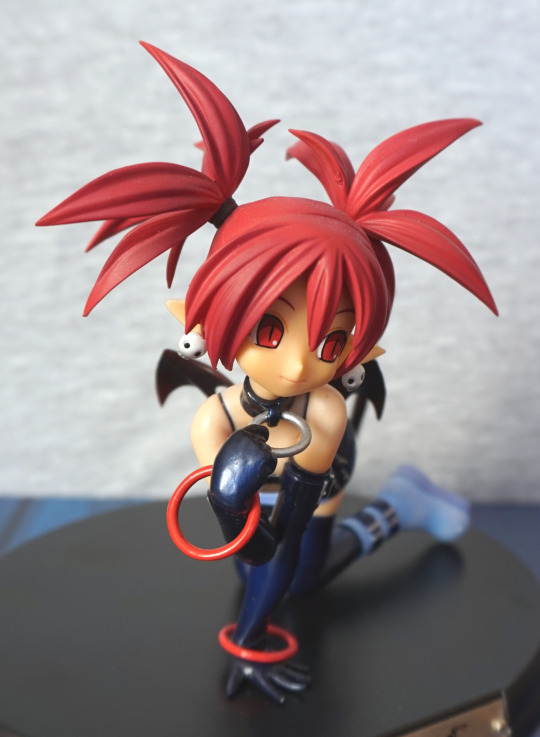 Very cute :). Not a paint job that would win any awards, but she's neatly painted. Love the shiny blue of her outfit. Her earrings have been nicely sculpted and painted.
Left: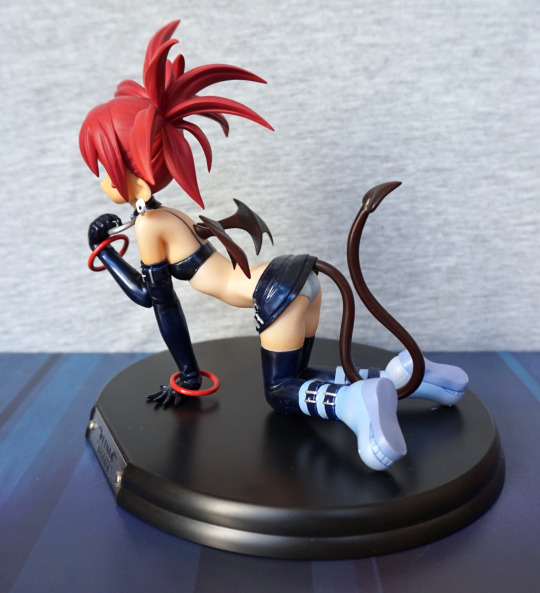 She has a very thin, lithe body. And her chunky boots. I like the way her tail loops too.
Right: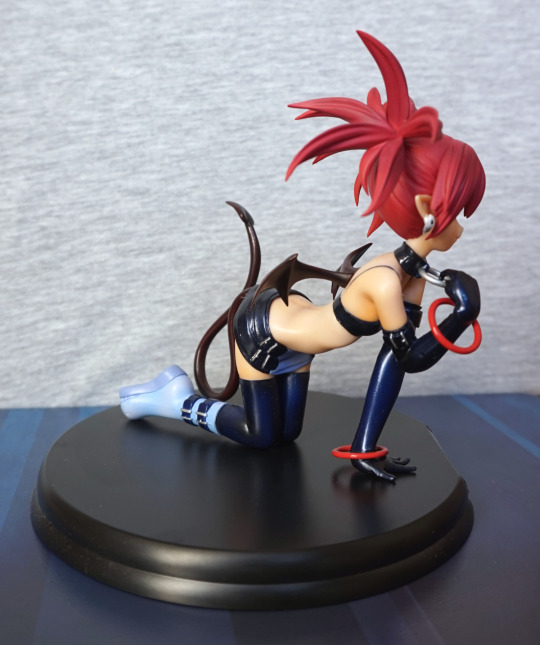 Here we can see there's shading in her outfit, and her body is slightly shiny. 
Back: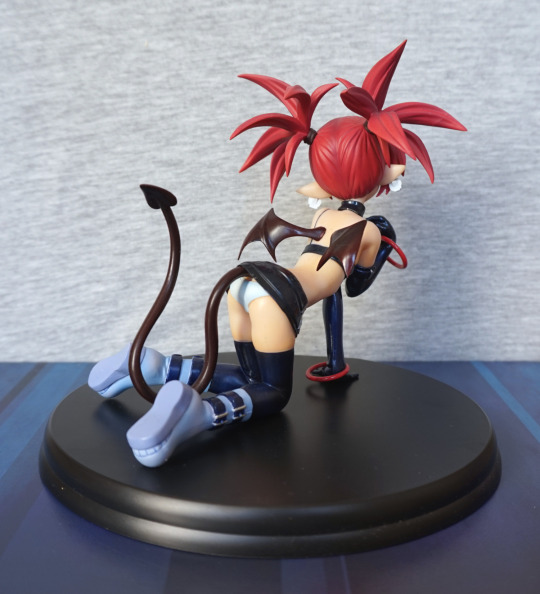 Here we can see the tops of her wings, and the fact her skirt isn't hiding much. The wings are nicely sculpted, with the spines clearly visible. Not too much in the way of blending into her back though. 
Back: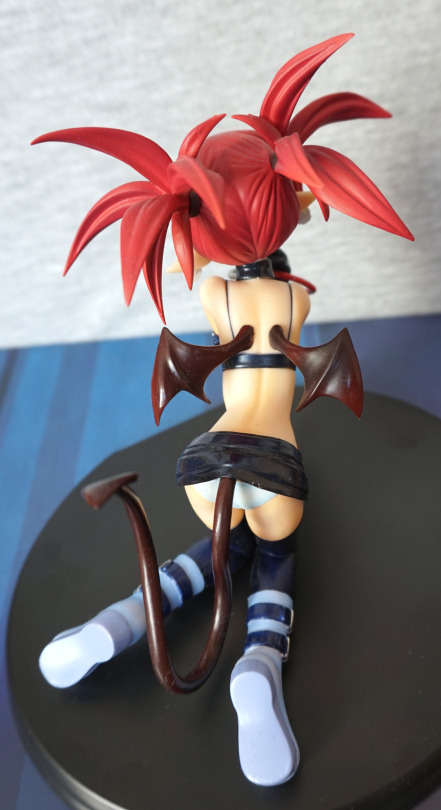 I like her body shape, and here you can see where the wings are shaded, with a tinge of red, which works well. 
Pantsu: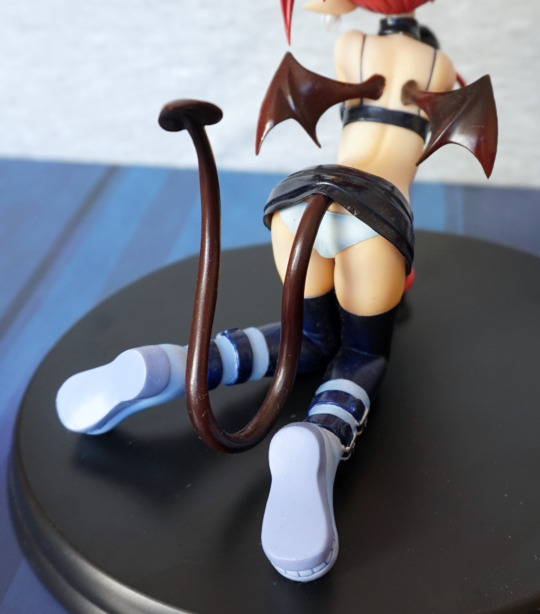 Yep, this figure has fanservice. I like the way her tail is lifting up her skirt slightly. The knickers have been shaded also, which is a nice touch. 
Overall, I really like this figure – the pose is what mostly sells it to me. Usually this figure is pretty expensive in the aftermarket, but I got a good deal on her via proxying her from Suruga-ya. There is a small paint transfer on the base from one of her shoes, but I can cover this up with Etna herself. Overall, I think the Max Factory Etna is my favourite, but this one comes in at a close second. And I don't think I'll be getting the Enterbrain one, which suffers from a poor paint job and mediocre sculpting.