This figure I purchased from Mandarake. Prior to purchasing, I was on and off considering buying her. I preferred the colour of the green one, so this was the one I chose to buy: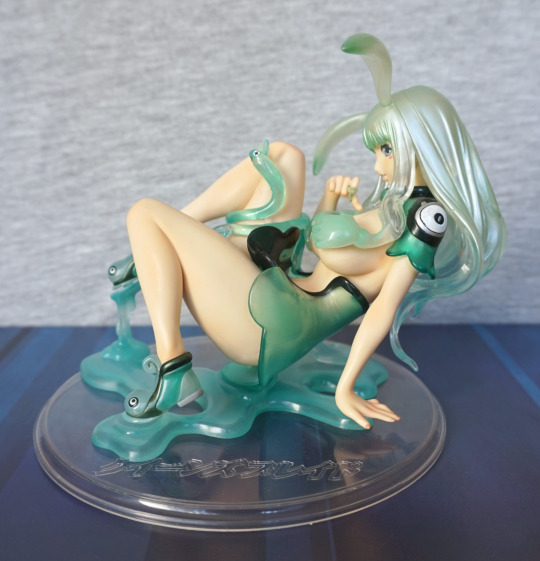 I like the shades in her hair and the green slime base. The clear disc is not attached to any part of the figure, so I don't intend to use this to display her. It's nice if you want a consistent round base to match with other figures, but personally I prefer her without.
Right: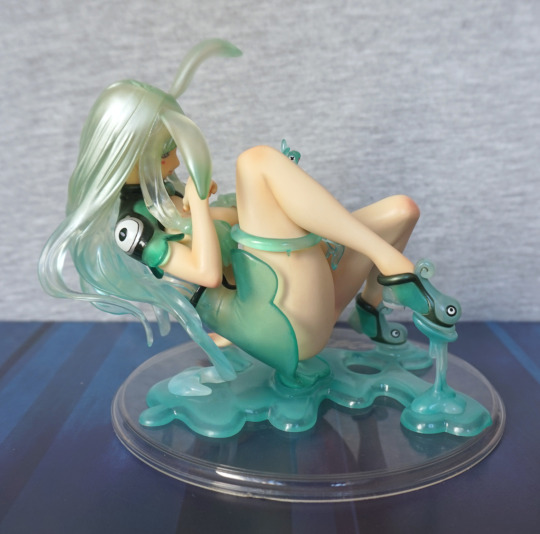 This side isn't much of a viewing angle, as if hasn't been designed to be so. We can see her cute slime slippers here, which I think look good and do a decent job of holding her to the slime stand.

Back: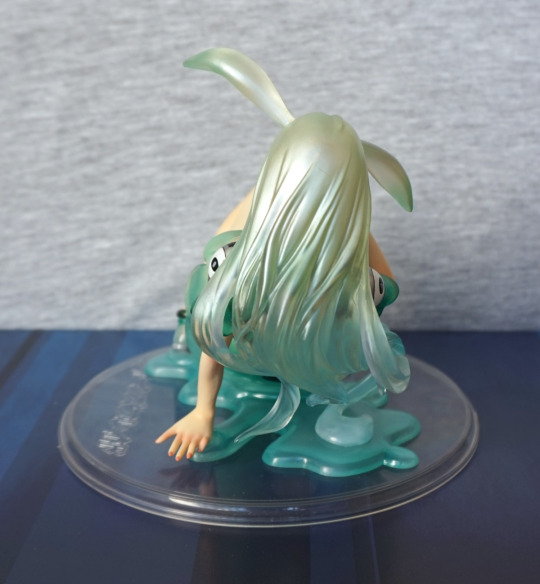 Here we can see the lovely gradient in her hair – I love this effect. She doesn't quite rest on the stand, but later we'll see how I get her to rest on there properly.
Upwards angle showing the back of the skirt: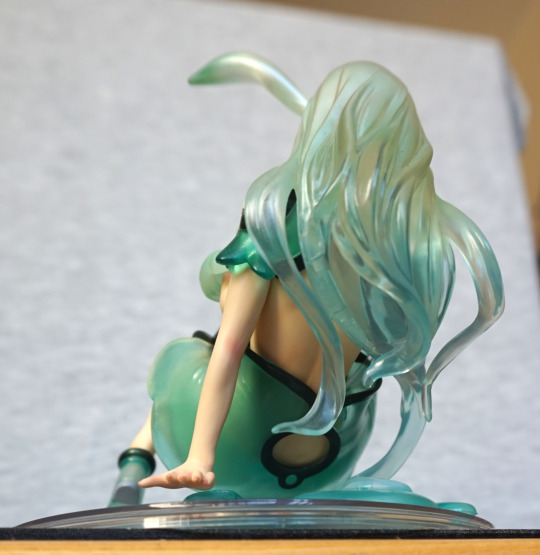 The skirt in of itself is quite pretty, but has design flaws. I like the way it looks from the back, with the hole.
The main skirt flaw: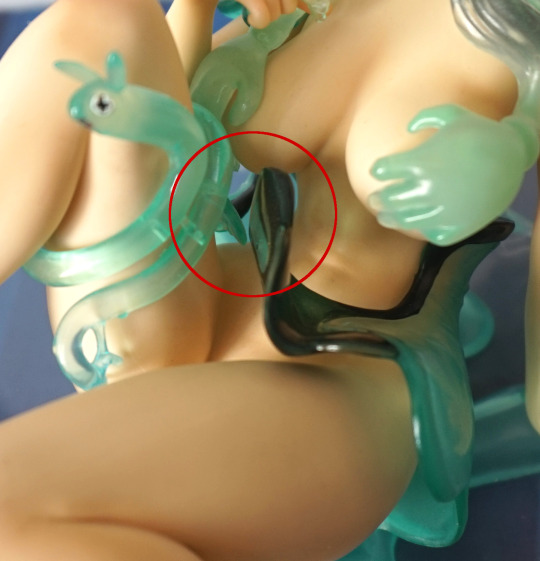 The skirt doesn't fasten up well at all. These pegs give the feel that the skirt isn't really much of a display option unless you don't cast off your cast-off figures. I gave it a good go to fasten it again, but no dice. It is very hard to get into the gap to apply pressure.
Skirt separated: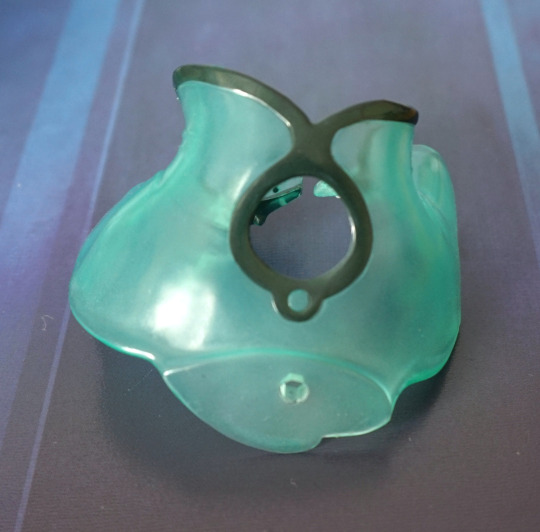 Here we can see where it attaches to the stand and gives her more support, which made it feel like a mandatory part. However, without it, she can place her hand in the dimple on the slime puddle, so this skirt can be an optional part. Am on the fence if it is supposed to be a mandatory part.
Overall I do rather like this figure, and think it met my expectations. This is an older figure, like the Rin Tohsaka figure I recently blogged about, and does show its age. I'd recommend this figure, if you like the look of her, though she may be hard to obtain.