A likely short blog… for a random buy in a Mandarake Urban Mine. 
Now for a photo not in my usual location: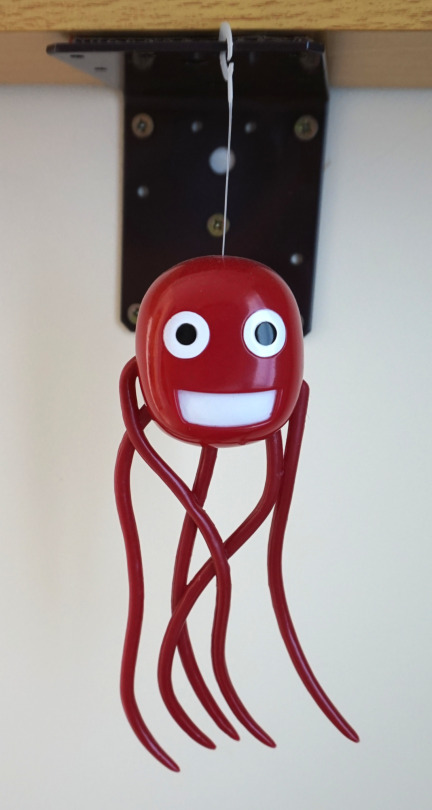 This guy is designed to dangle, so took the photos of where he dangles underneath a wall-mounted display cabinet. This cabinet is… not the best… so the bracket is to prevent the bottom of it bending over time, and provides the perfect hanging point for this dude. 
This dude is… E. Coli. Yep, just the thing I wanted a figure of! But he's cute and tentacly! 
Side:

Nothing much interesting here. He's a little bit darker in colour than the little keychain I got, some time ago. I prefer the colour used in the keychain, but this colour isn't bad. 
Back: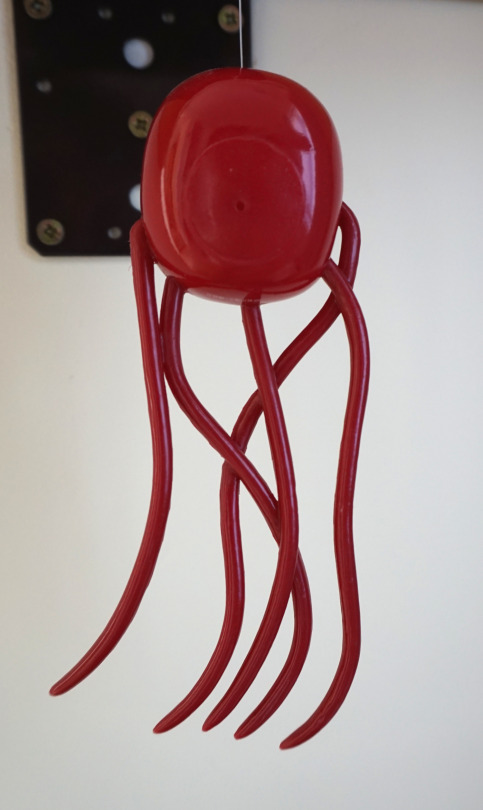 Yep, nothing to see here. 
If you'e short of a smiley strain of E. Coli in your life, this guy delivers. He is an older prize figure, so the quality is that of an old prize figure, but being something that doesn't have much need for different colours, it works. Also if you want to display this one, you're going to need somewhere to dangle him from – for me this is a bonus, as it's one less thing to find shelf space for!