Normally I don't buy Nendoroid, but this one is Kuroyukihime so I decided to make an exception based on the subject and the price: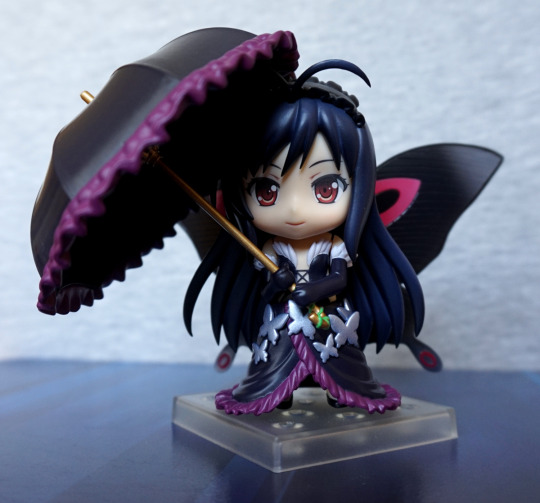 I love this outfit of Kuroyukihime's and she had her umbrella too, so I couldn't say no. The figure is painted well, and the shiny butterflies stand out. I also really like the cute, smiling face.
Here she is with Arita in avatar form: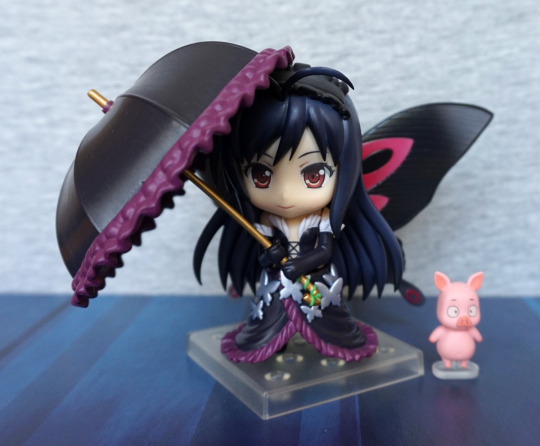 She also has an arm so she can hold Arita in her arms, but I didn't take a picture of this. I likely won't display her like that, as she can't both hold him and her umbrella, and I like the umbrella too much. Arita looks cute and well-painted. I love the fact he is much smaller, as I can imagine him being so in Kuroyukihime's presence.
Left: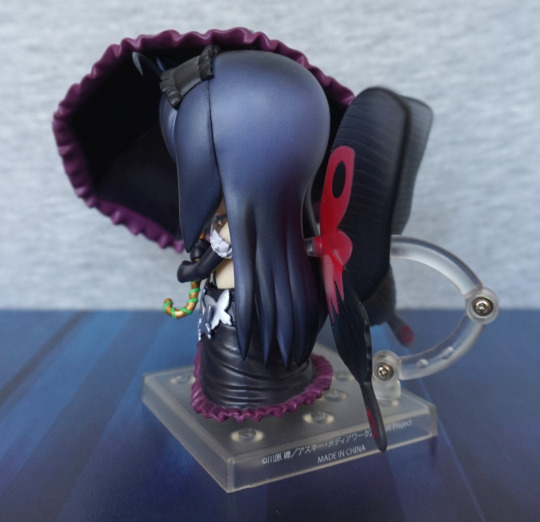 Here we can see her hair, which is less detailed from the side, but this is standard for Nendoroids. It is shaded though, so it doesn't look bad. I didn't take a shot of the right, as it's mostly umbrella, or similar to this if I took it out of her hands.
Back: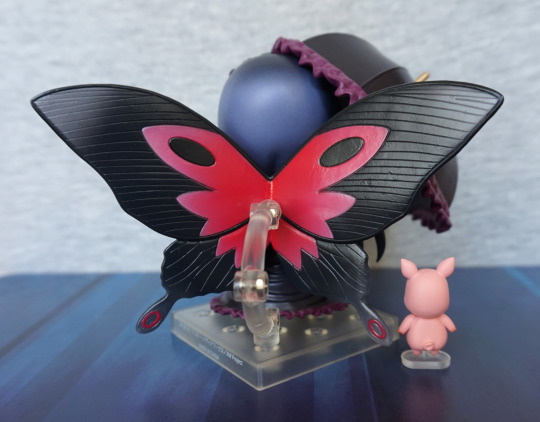 Love her wings. The moulding details help them stand out, and the colours chosen are good. Arita has his tail, which is about all you'd expect from this angle.
Umbrella: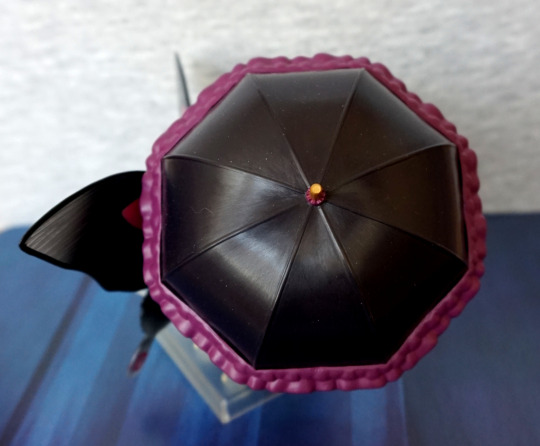 The umbrella has some texture to it, which helps show those touches that go into official figures over bootlegs. It helps give it a fabric-y feel. The rim is also painted nicely, which frames it well. The handle for the umbrella is also painted neatly, especially given its small size.
Overall, I really like this Nendoroid and I don't feel it overdoes the chibi. Some Nendoroids I'm put off by the proportions, but for this one I feel it works. Glad to have another Kuroyukihime in my collection.