This figure I had times I really wanted to buy it and times I thought it was the worst thing ever… but seeing it in person, I decided to go for it. So here she is: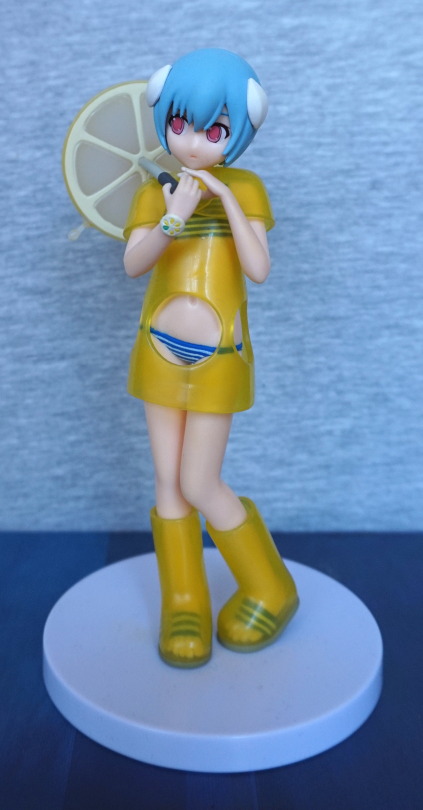 So here she is, donning an outfit that's an interesting mishmash between beachwear and rainwear. Personally, I'd prefer if this figure didn't have the gummi boots. Her hair has been done in a simplified manner, but this is more for the style of the figure. I do love the fruity bracelet she's wearing. 
Left: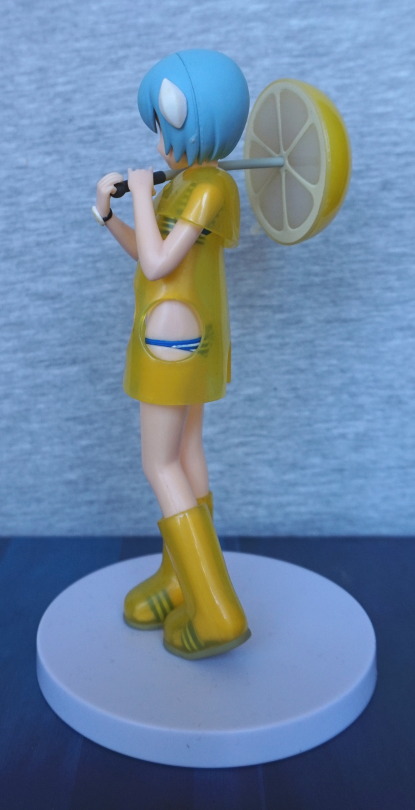 She definitely has an older prize figure look about her, with the shiny skin and simplified style, however the simplified style has been worked with, making it age better than others. I like the way the lemon umbrella goes over her shoulder, but it's gonna bend over time. It also has a little drip that comes down off it, but mine likes to be a bit sideways. She does have a hole in her hand a peg on the umbrella sits in, so she holds it fairly firmly. 
Right: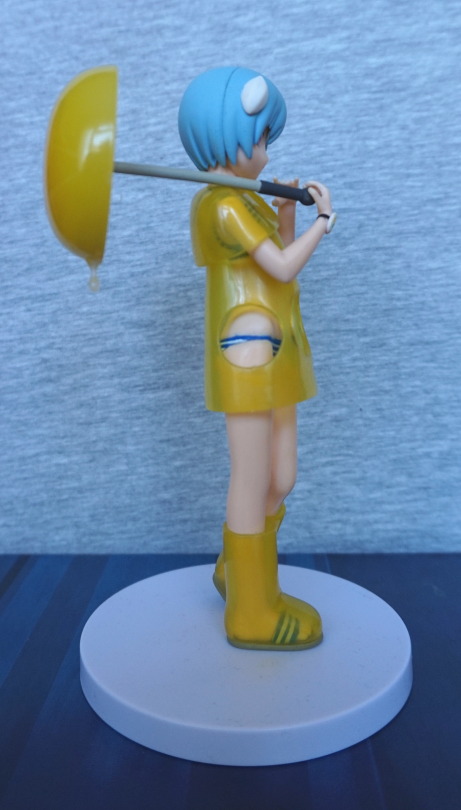 The rainwear is a rubbery material, whilst the rest of the figure is hard plastic. The holes let us look at the paintwork better, underneath the raincoat, which I appreciate. Hair seam definitely isn't in hiding here.
Back: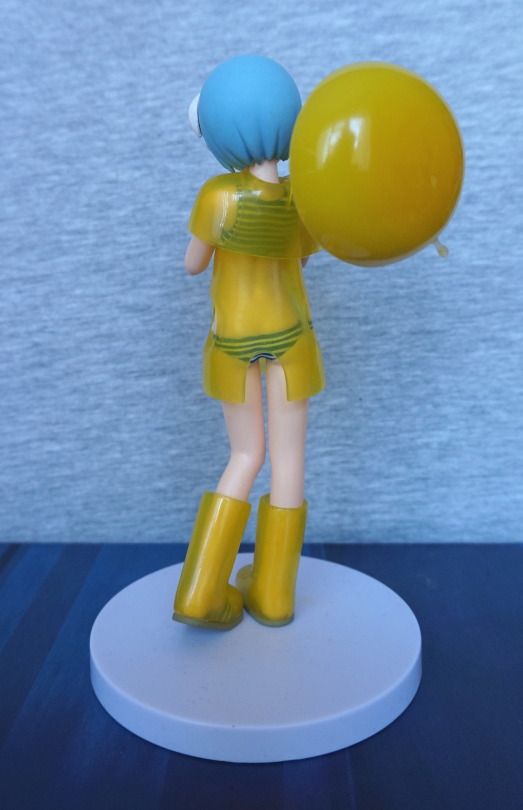 I like the finish on the back of the lemon umbrella – it has a nice shade to it. The back of the raincoat has some interesting details which stop it from being plain. 
Overall, I think this is a cute figure. If you like your figures in unusual outfits, and a fan of Evangelion, this figure could be for you. The paintwork is imperfect in places, but seems decent enough for a prize figure. It doesn't feel as cheap as I thought it might do, so was pleasantly surprised by that.