These sets were being sold off in Poundland for a fiver. For those living under a rock, yup Poundland sell things for more than £1 now. 
Whilst I don't own Lego Dimensions, £5 isn't too bad value for these sets – a mini-fig averages out about £2.50 if we go by blind bags, and we also have a little set to go with it, so £5 is around the right mark for it being "just Lego", so I decided to buy it: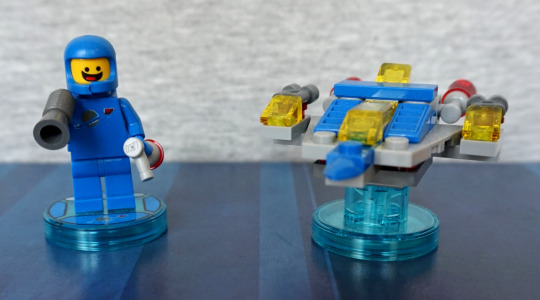 Here we have Benny & his ship. Not exactly to scale. The instructions don't come with these sets, as you're supposed to use the game to get the instructions to construct it, but working how to build it wasn't hard. There are some extra pieces attached to mine, as I like to embellish sets with the spare pieces they give. 
If you're not familiar with the movie – Benny is supposed to have a cracked helmet and faded logo – these are true to his appearance in the movie. 
Here they are from the back: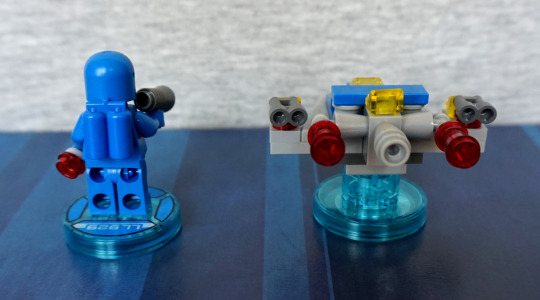 So far, so Lego. Benny's pretty much as you'd expect him, Back of the ship loks good. 
Overview shot of the ship: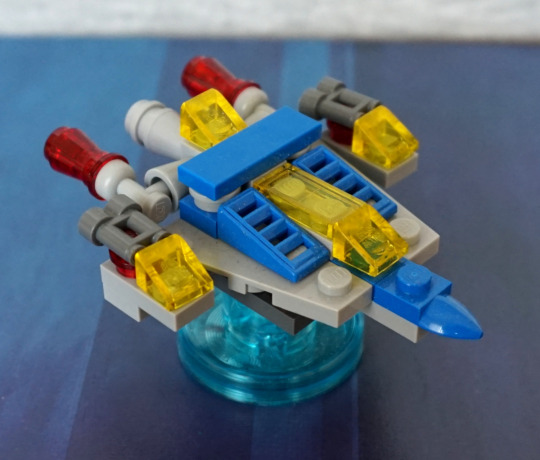 I like the colour scheme used in this. The design seems well-thought-out, which is something Lego tend to do well.
Top: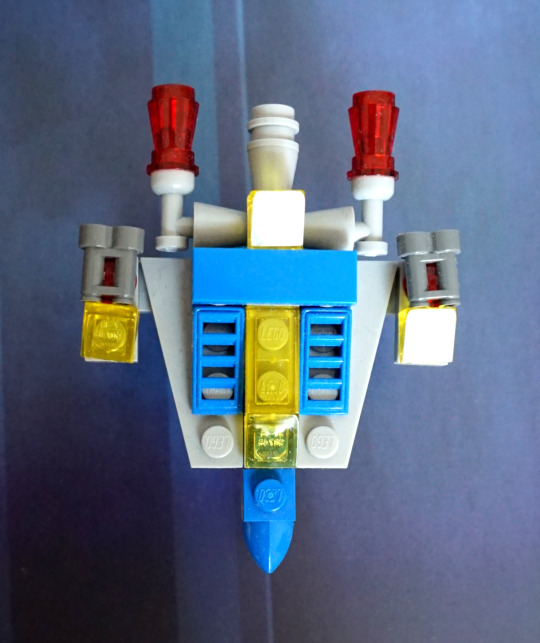 Here we can see the ship is of a decent size, and is reminiscent of older ship styles. 
Base: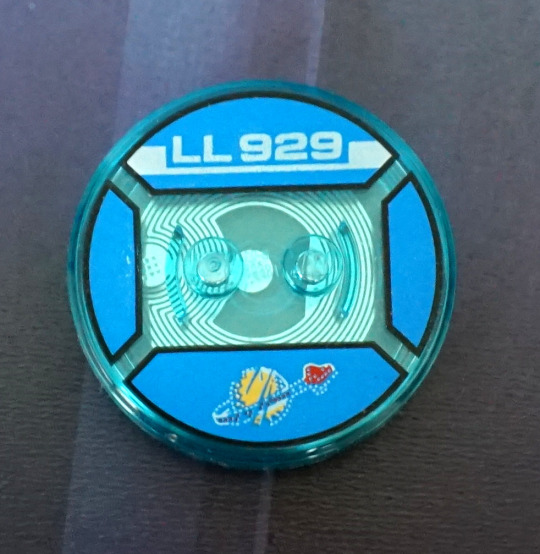 The "LL 929″ is a reference to an older set (LL 928), and we also have the Space logo. Here we can also see the RFID that gets scanned when you place it on the Dimensions base. However, this one ain't gonna get scanned, unless I get really bored. 
Overall, I think these sets are worth £5 if you're a Lego fan. For me, I find them kind of mildly overpriced, but that's just Lego – I think if it wasn't part of a game Lego would've charged £5 for these sets. So I would recommend these sets at that price, if you're just interested in them as sets… Though you may need to use the internet to get the plans for a set, if you can't figure them out.