This is the second of the two polybags I bought at the toy fair.
Front: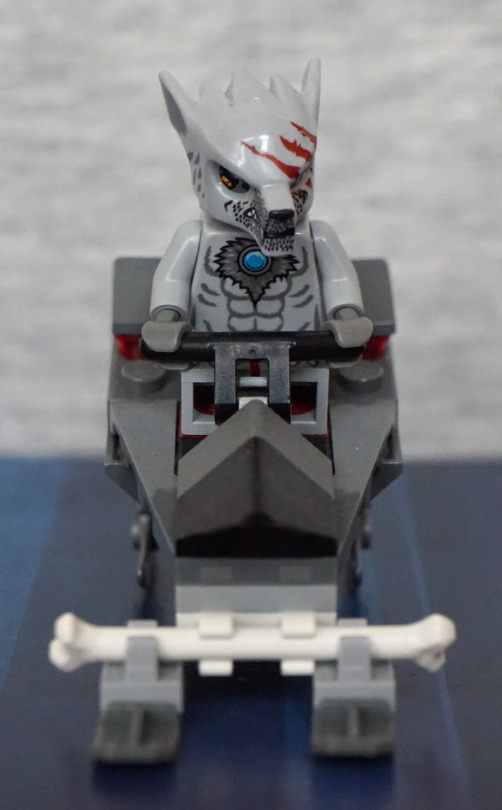 Here he is, looking very growly. The minifigure looks nice, and I like that he can hold the handlebars. 
Bone: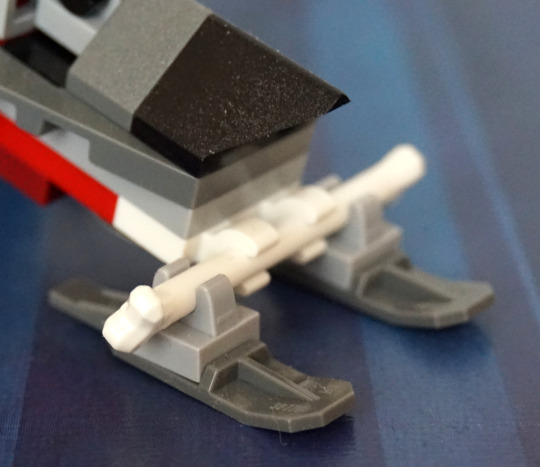 I like this small detail that they've included. Fitting with the wolf theme. 
Side: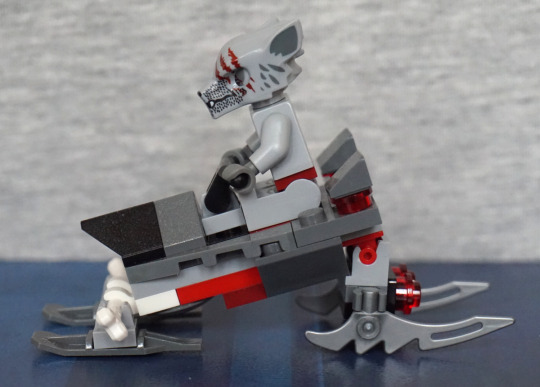 I like the tilted design of this snowmobile. The skis and blades also add interesting details to the vehicle. 
Back:
He's even got some lights on the back of his snowmobile! The back isn't too interesting, but looks fine.
I think the overall design of this one is better than Frax' flyer. Overall, I'm pleased with this one and can recommend it.