As I bought Rei, I had to go for Asuka too, so here she is, having a good pout: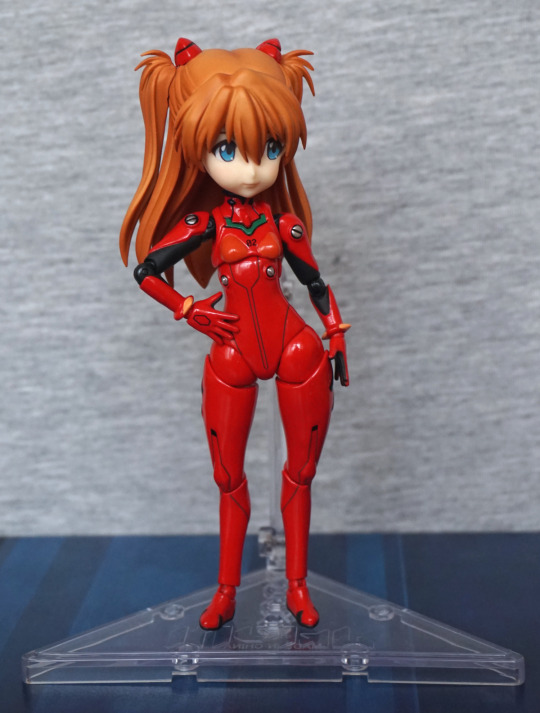 As with the Rei figure, her hair is very nicely painted, and the face works well. The plugsuit also feels well-designed from the front, to work with the articulation. 
Left: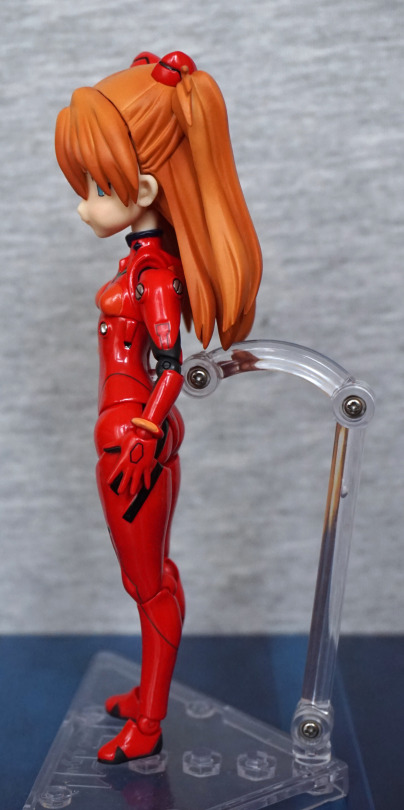 Here I'm actually hiding the stripes with her hand :P. Again, these can look kind of odd when you articulate her. From the sides, her suit is pretty much the same as Rei's, only red. 
Right: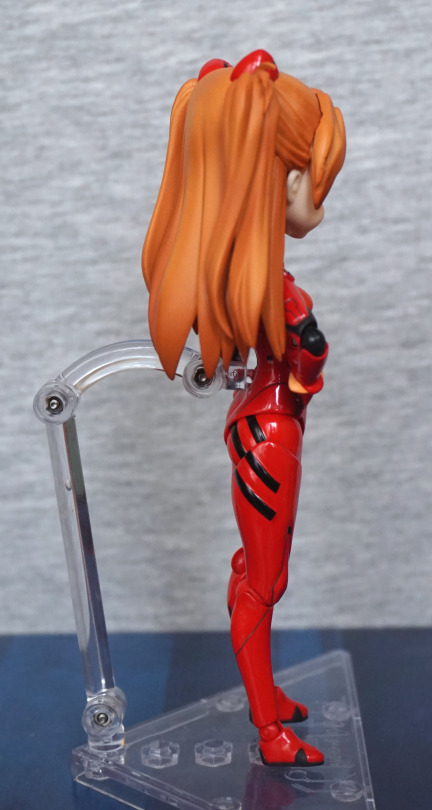 Here are the stripes…. not lining up at all. So I'm not likely to pose these figures side-on. Her hair looks nice though, and the hair seam would be more hidden if I gave her fringe a bit of a shove ¬¬. 
One issue I've had with this figure is with one of her legs – iirc it is the right one – when I first opened her, it was loose in the box, and feels a bit prone to popping off. Not sure if this is common with Asuka, or a bit of a defect with mine. Should be fine when she's standing still, but during posing, it'll probably pop off again. 
Back: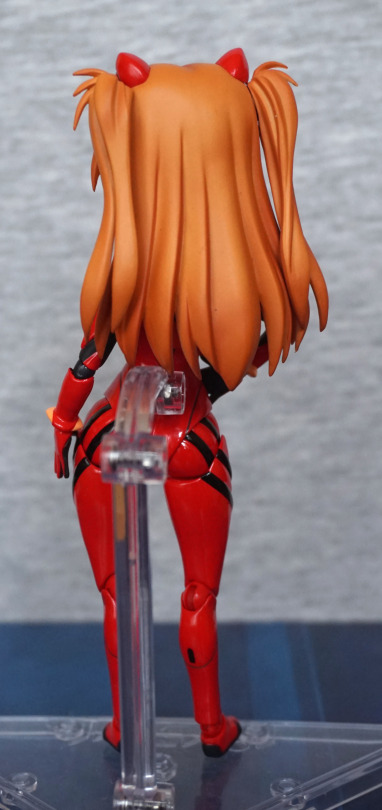 Her hair flows nicely back here, and the shading really adds to it. Paint all looks good back here, though you can't see much of her.
Doll: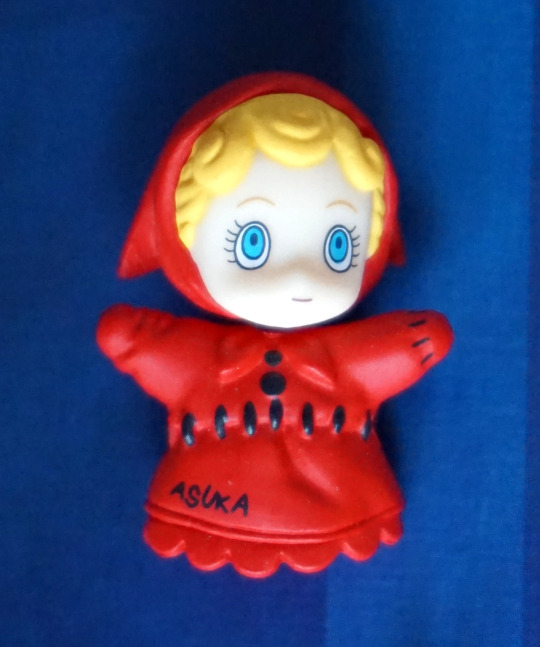 I loved the fact that she came with such an iconic accessory – and the painting is all very nicely done. Only issue is getting her to hold it – there are no pegs or anything, so you need to either balance it or tack it to her hands, if you want her to be holding it, like on the box art. Currently I ended up putting this in storage, but I may choose to tack it to her at some point, so I can have her holding it and not get pissed off when I knock it out of her hands for the nth time. 
Faces and hands: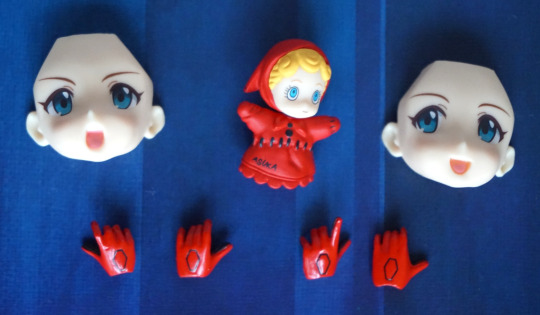 Same as Rei, she has two other faceplaces and two spare sets of hands. I almost feel as if there should be some kind of "wacky" set of hands that should come with Asuka, but that's not to be found here. 
Overall, she's a solid figure. I think what's there is well-designed and thought out, but some more hands wouldn't have gone amiss. Again, it'll come down to what the price tag is – looking at Mandarake, the price tag on these has gone down a bit, and I think I agree with this assessment.