This was a figure I got some time ago, but never did do the blog for. So… no time like the present!
Front: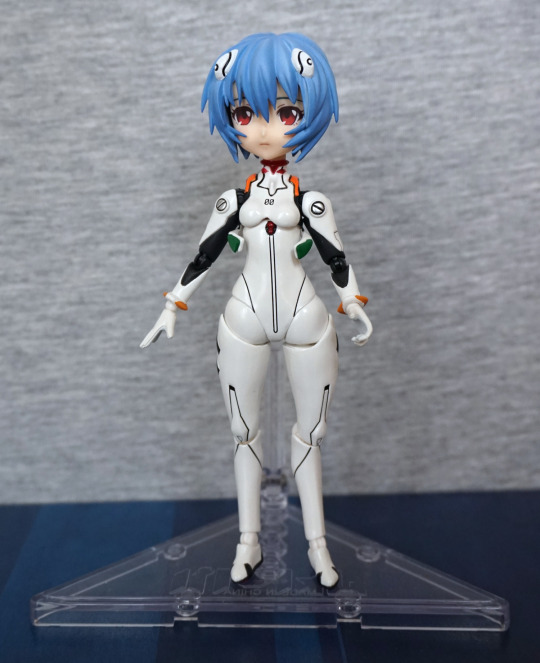 First thing that stands out to me is her hair – I love the way this has been sculpted and painted. I like the colour of her eyes – it complements the colour of her hair. The green parts that go over her chest are attached to the other half, so they don't block the articulation of her upper half. The red dot is also on her lower half, which helps her not look too odd when articulating. 
Face: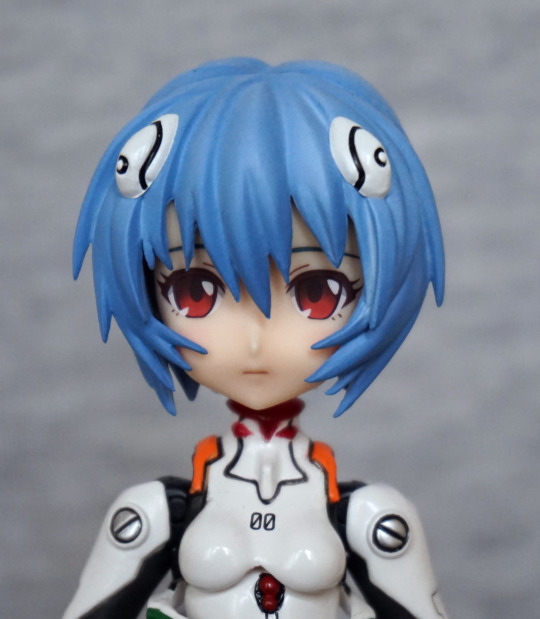 Her hair clips are nearly painted, and the shading in her hair is subtle but effective. I think this expression fits Rei very well. The lines on her suit are also neat. 
Left: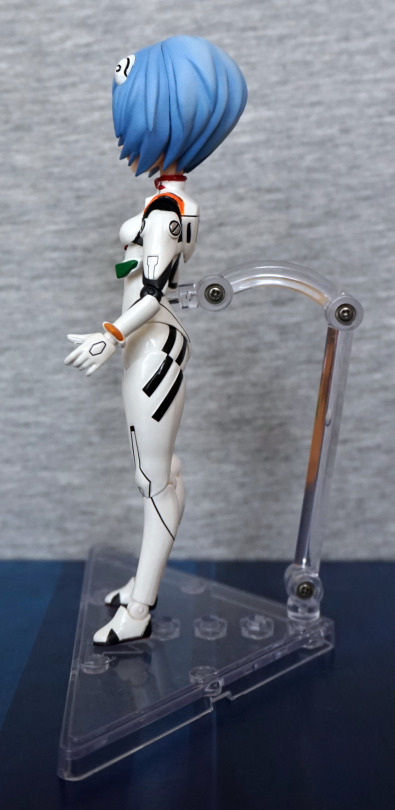 The way her hips are make the lines odd on her suit -they've extended them onto the hinge part to include it, but this ends up looking odd if you articulate her. Her arms look good though. Due to her chibi proportions, she has very small feet, and wouldn't balance too well (if at all) without the stand. This stand design works pretty well though.
Right:
I like this splayed hand. Her hair also looks good from the sides, and I think the seam is pretty well-hidden, even though it is right there. As her fringe needs to come off for her faceplate to be changed, there had to be some kind of visible seam. 
Back: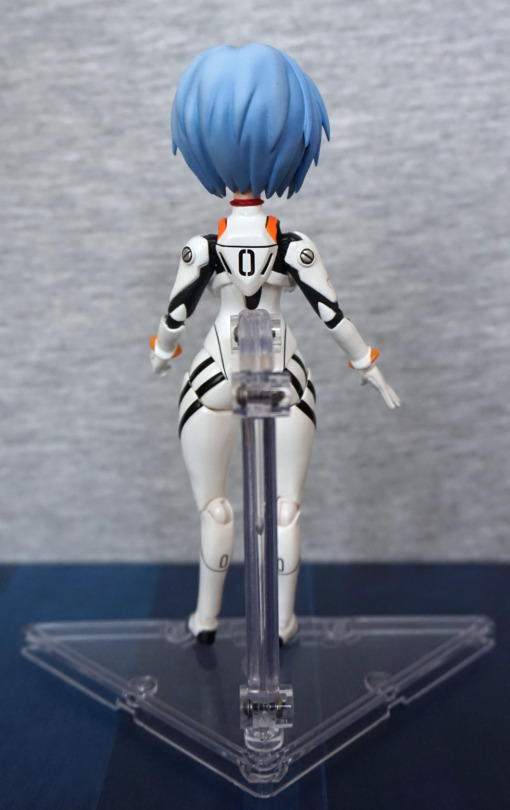 The shading on her hair works well back here, and the paint on backpack looks really good. Here we can see better where they've added lines to make her suit work with the hinge style chosen for this figure type. 
Glasses: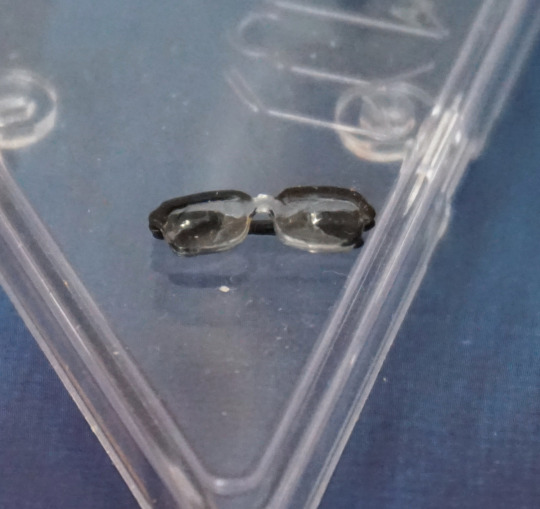 She can't wear these, but you can have her holding them. I think they look pretty decent. 
Alternative hands and faces: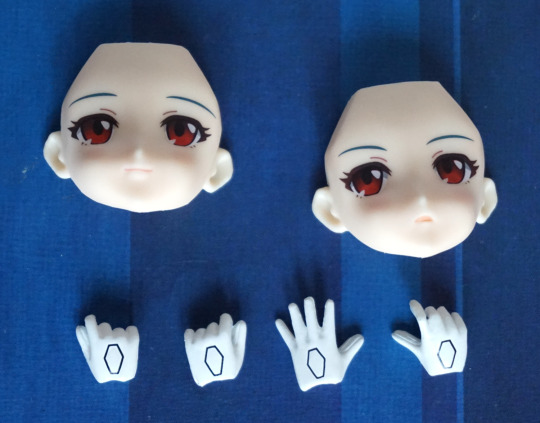 I think the faceplates have been well-chosen to fit Rei, but you don't get a lot of hand choices. I don't see this as a big problem, as I don't think chibi figures are necessarily suited to action poses. Might've been nice to have another set, just to round it up to the usual 3 alternative pairs. 
Overall, I'm pleased with this Parfom figure. I think the hip joints are the most problematic part, which will likely be a bit of an issue on most figures in this line imo – I think a decent part of if you'll like these figures is if you mind the hip ball joints. For me, I prefer this proportions these figures have to "normal" chibis. I think they are a little on the pricey side for what they are, but the paint is above average for an articulated figure imo. So I think if you like the proportions of these figures, and aren't bothered by the joints/hip design, then I think you won't be disappointed. If you're on the fence, I'd probably say give this line a miss.