OK, last Klan Klang blog for awhile… These are the last few Klan Klang items that I bought in this tranche of buying stuff. Don't worry, I have more Klan Klang items on order (not figures though), so there will be more Klan Klang in the new year! (Yeah, you guys can't see the massive backlog I have right now… So. Many. Photos.)
First up, Klan Klang teaches!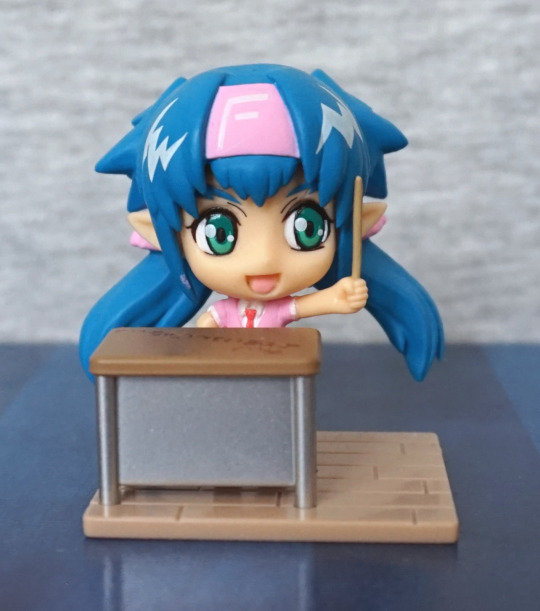 Aww, isn't that adorable?! The paint on this figure has been well done, and is neatly painted. 
Here she is without the desk obscuring her: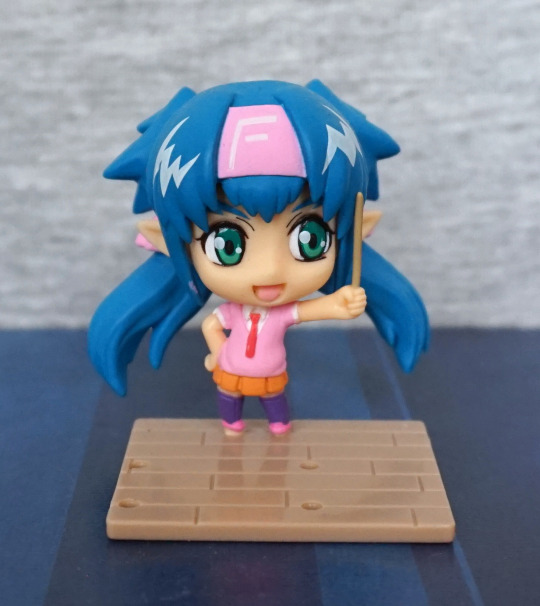 D'aww. Don't think she felt like coordinating colours this day… I feel the orange and purple clash a fair bit with the pink. 
Sides: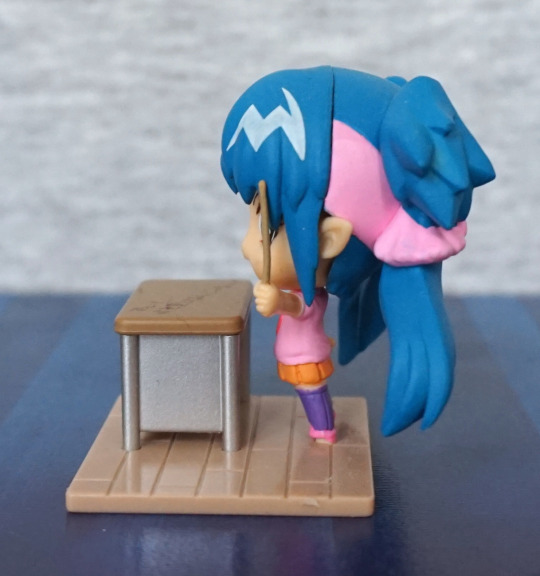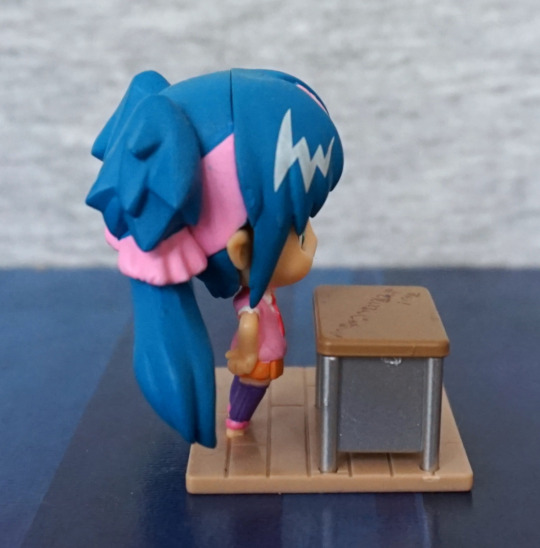 Hair seam is average, the spiky parts of her hair look good, and the paint neat. 
Back: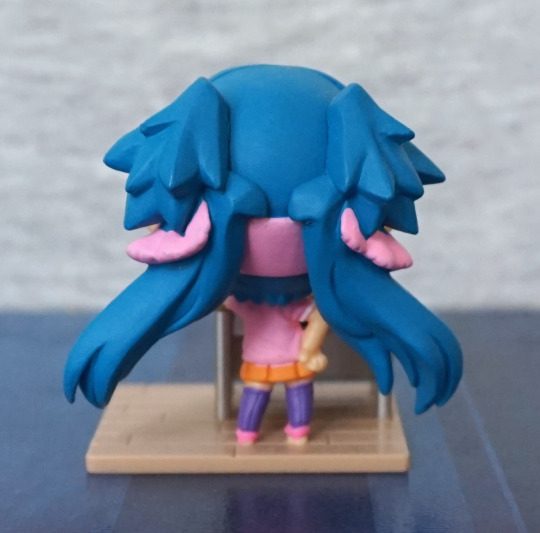 Hair looks good, but a bit plain in the middle. Also the pink of her hair ties could've done with going a bit further up into her hair. Decent enough though. 
Top of the desk: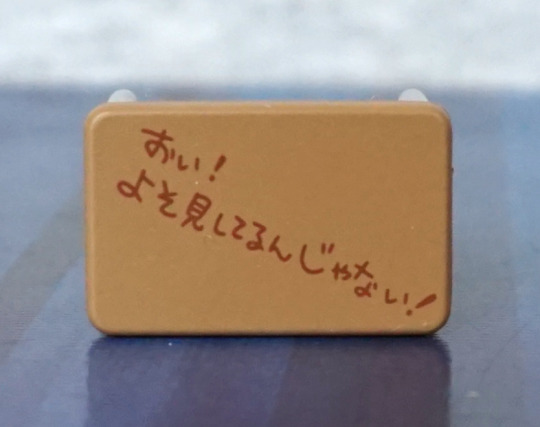 Here we have some writing, but I can't read Japanese. Talked to a friend on Discord, who helped me translate this to "Oi! You are not watching!"… poor Klan Klang, not getting the attention of the class!
Here's the front of the desk: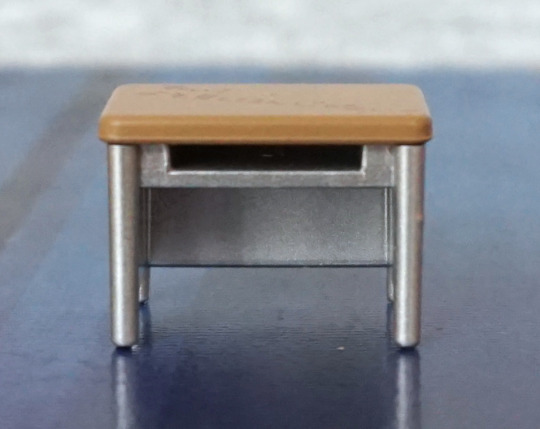 I like the fact they've included a storage slot here – a fair amount of attention-to-detail has been put into this desk, which is nice. 
I was on the fence about adding this mini-figure to my order, as I didn't feel it was very "Klan Klang", but overall I'm glad I did – it's a very cute figure, and a welcome addition to my collection. 
Next up, we have an acylic standee: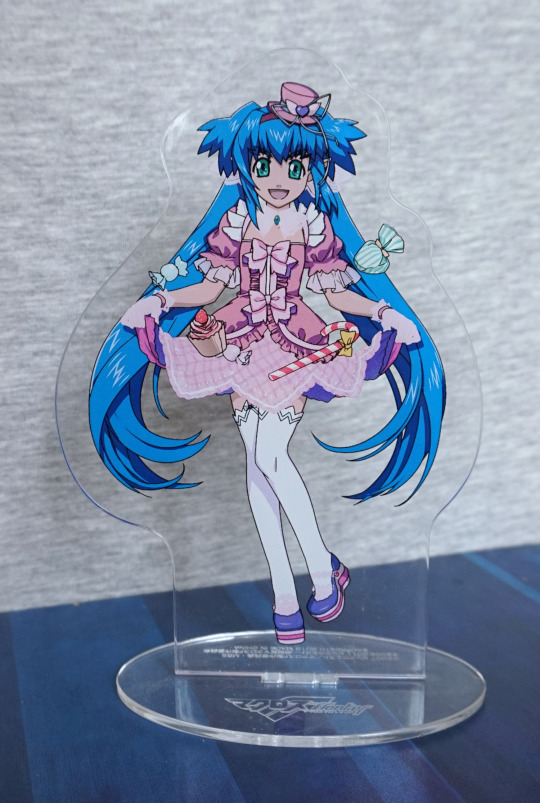 I love the detailed outfit, and the colours work well. The shading details in her hair are really good too. These acrylic stands are of a decent size, so they don't get lost in amongst the rest of the rubbish on my desk. 
Here's the back, even though there isn't a lot to see: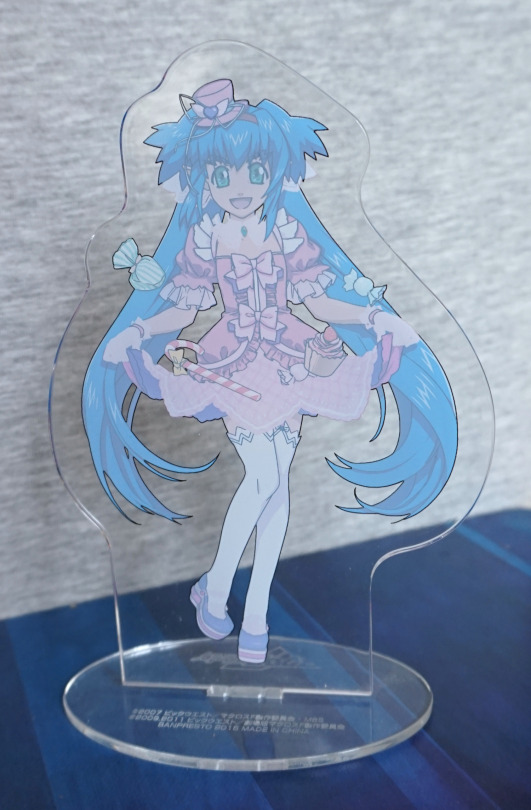 And, lastly, a mini-shikishi board: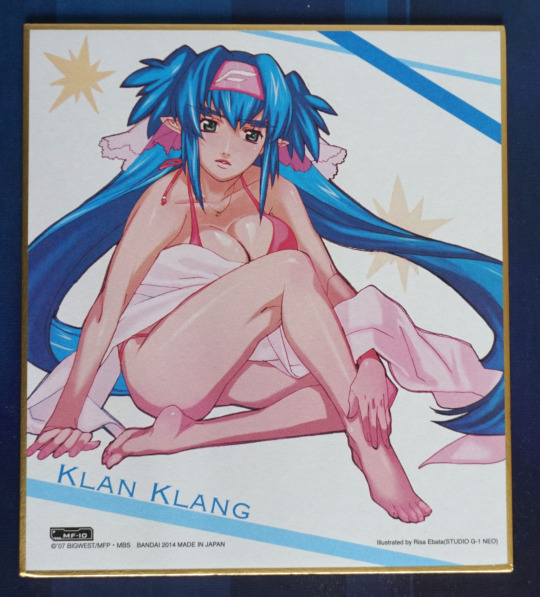 Not sure if the colouring is supposed to be like this, or it has gotten faded over time – the colours seem a bit overly red. I like the design, but wish she looked a little happier tbh. I like the more casual nature of depiction, which sets it apart from the other stuff I own. May end up tacking another one onto an order, if I see another at a convenient time, just to see if this one is indeed sun-faded. If this comes up for sale, it's usually cheap, so would be perfect to be tacked onto an order. 
Hope all the Klan Klang didn't get too tedious!