Saw Ashens on Youtube review some of these, and decided to get some for myself. Found this red "trash can" of them cheap-ish on a UK site and went ahead and ordered them.
They come in a nicely designed tub, based on the old MUSCLE figure packaging: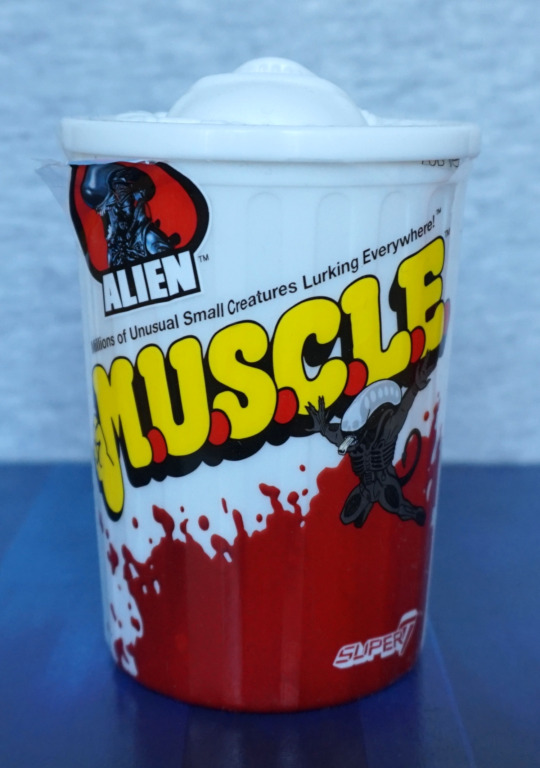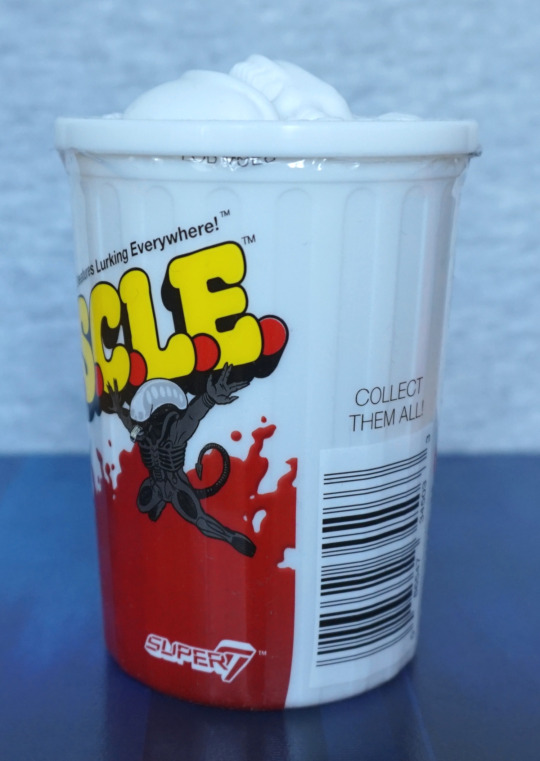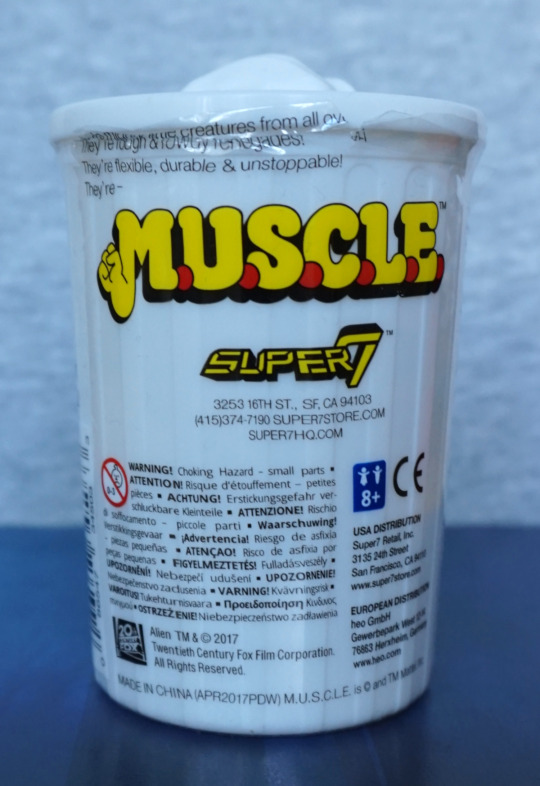 And it has this really cool lid design: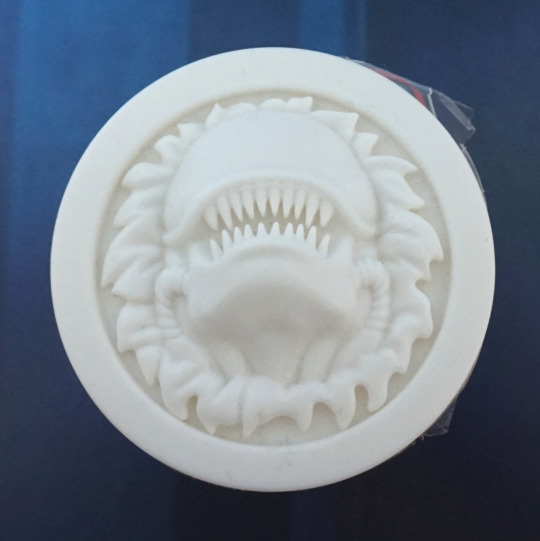 D'aww, look at that cute chestburster, busting out of the lid. The artwork is nicely done on the packaging, and mix the two properties well.
So let's look at some figures! Today, we'll mostly focus on the aliens. Let's start with a facehugger: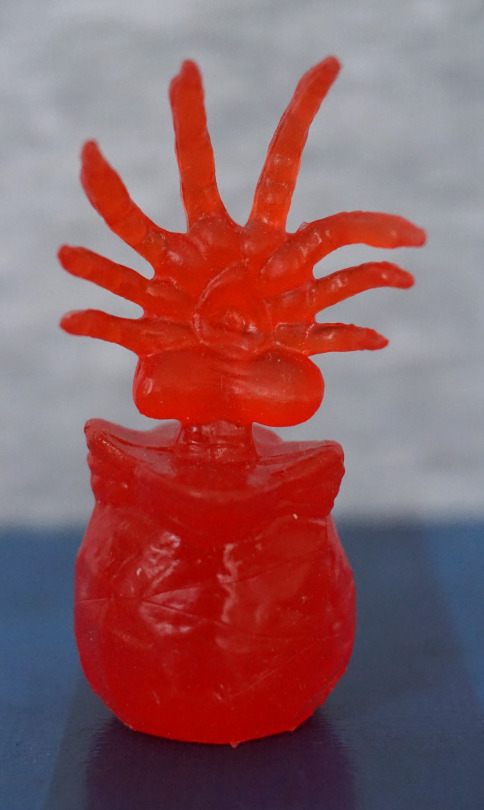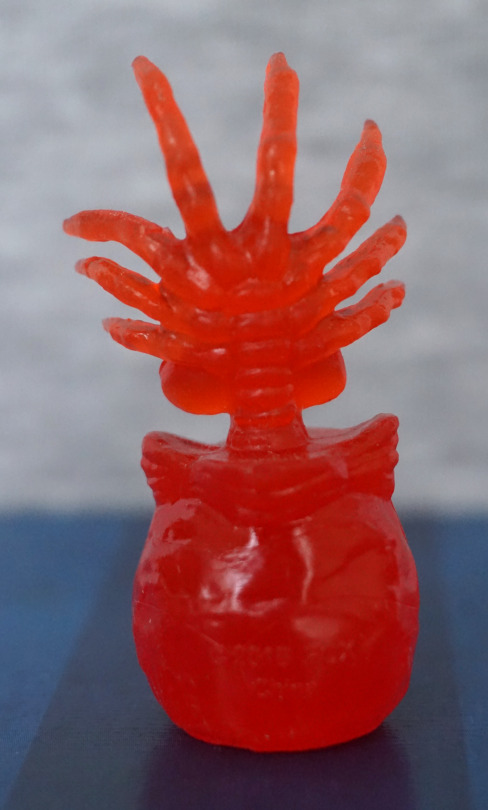 These things are not easy to photograph… The translucent plastic works OK, and the sculpting is good on the facehugger itself – we have joints on the legs, the sucker on the bottom, and the spine markings along its back. The egg feels less detailed, as there is no indentation in the top and it doesn't seem to have much texturing on the outside. 
First xeno: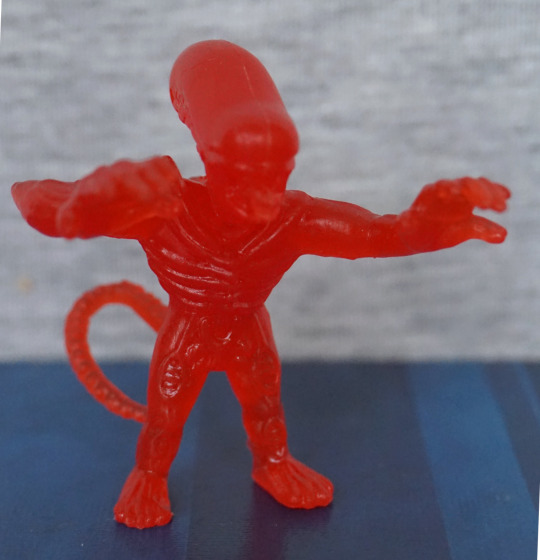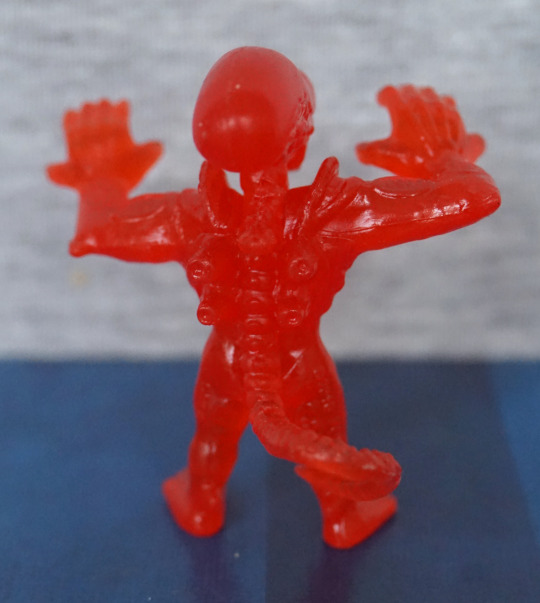 Again, the translucent plastic does make the details hard to see, but they are there. He definitely has the MUSCLE proportions, with the large hands and stretched pose. He does have a pretty noticeable seam on his head, though. 
Wanna hug?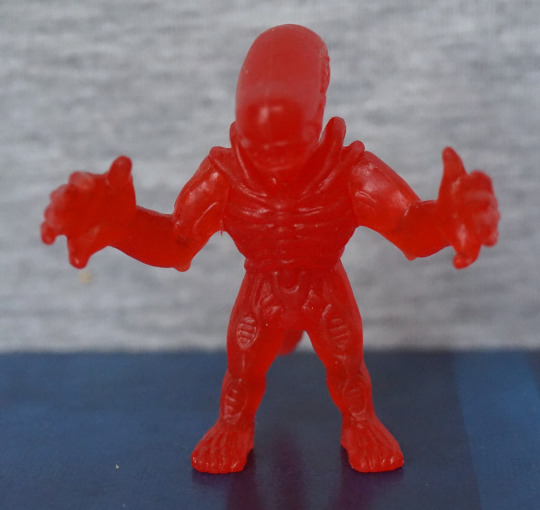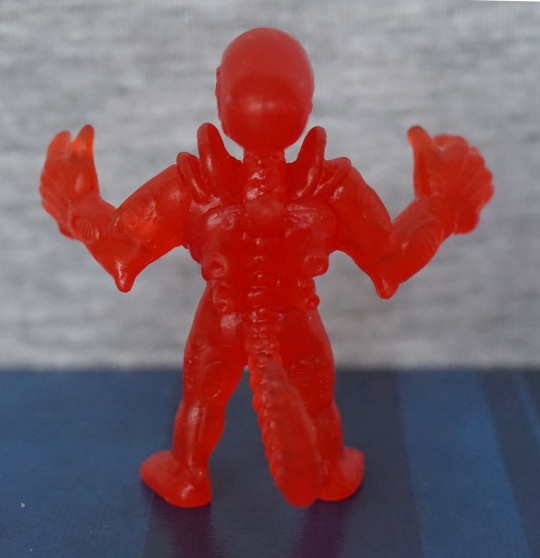 Fairly similar to the first, but with a different pose. I do like this one's pose more than the other. With these, I like the sculpting on the tail and the "pipes" and shoulder blades look good. The round parts on the front of the legs I find a little weird-looking. 
Last one for today, Ripley: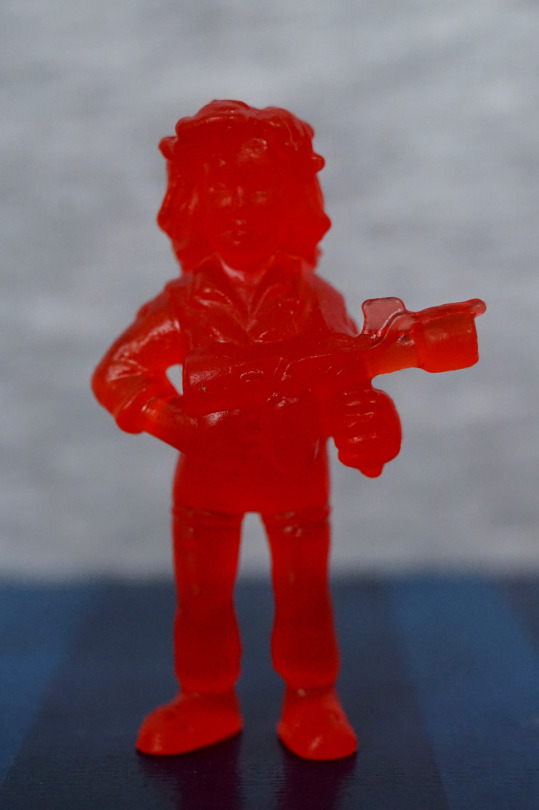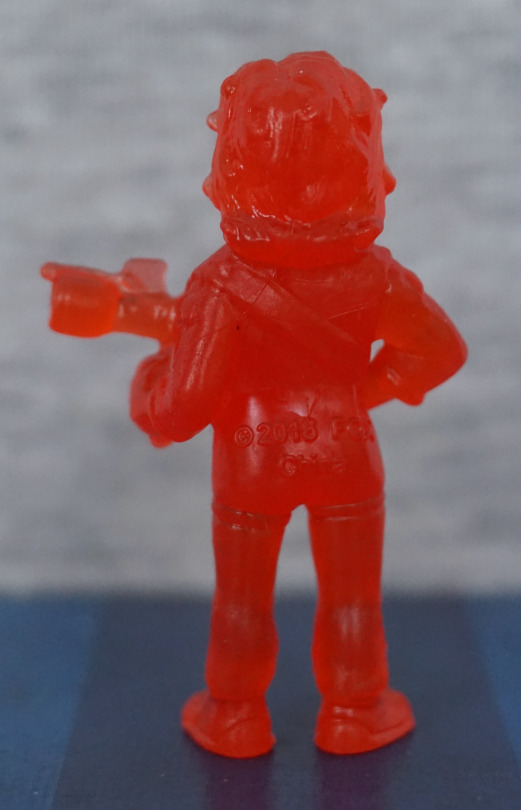 She seems OK, for what I can see of her. I recognised her, so that's a good sign for the sculpting. There's a decent amount of detail here – her hair has texture, we can see her boiler suit collar, and the details on her shoes. 
Overall, I'm happy with these four.