This one came with the mantis alien, and was the other figure to break in transit: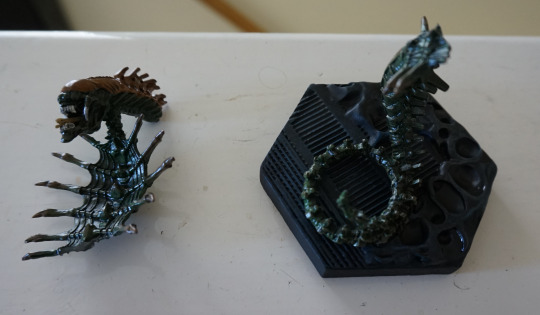 Yeah, it has a really thin body, so getting this one through the postal service is a risky business. It also has a LOT of spines, so these may also snap off. Even on my replacement, I had one of the tiny bits snap off near the base of its tail, but fortunately it isn't really visible unless you know it is supposed to be there. 
So let's get onto the less broken one: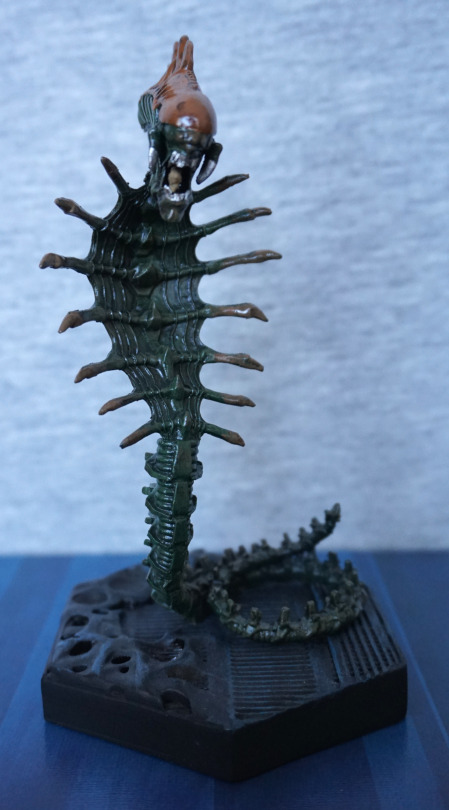 HISS! He's posed well, and the design is pretty decent. What's there is sculpted and painted well. 
Left: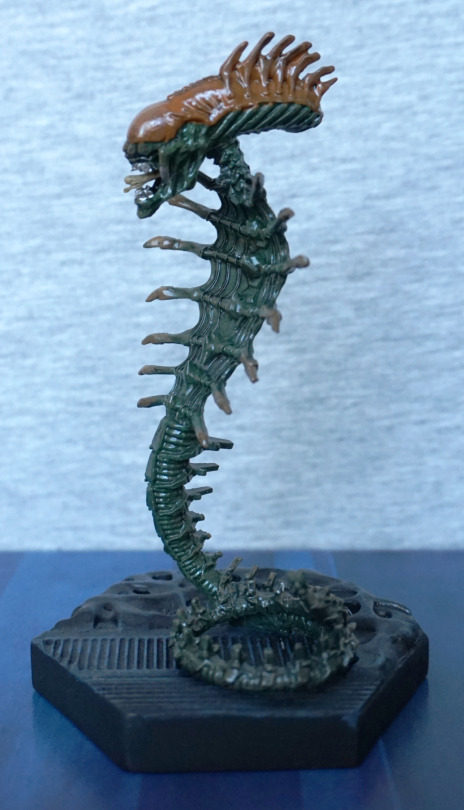 He arches up nicely, and I like the spines on his head. The colour contrast between the green and the brown is nice. If you see the triangular bits sticking out of its lower back, one of those is missing, but can't remember exactly where. 
Right: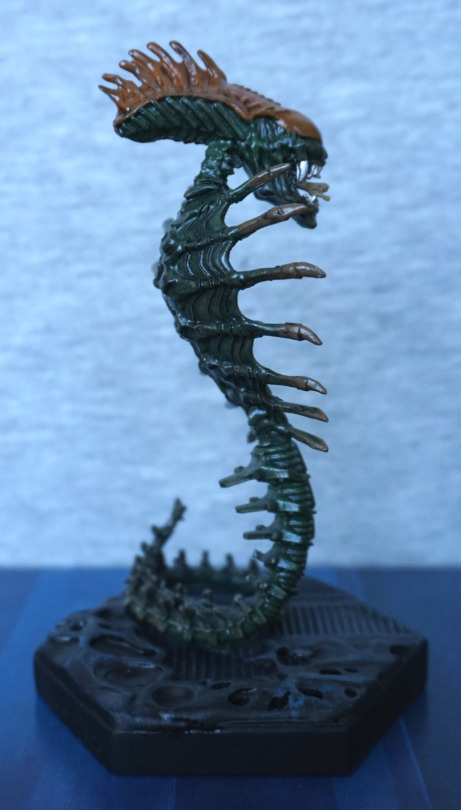 From the back, I'm not sure if the spines are painted as the sculptor intended, suspect they were going for a blend, but is a bit messy here. Head is nicely done though.
Back: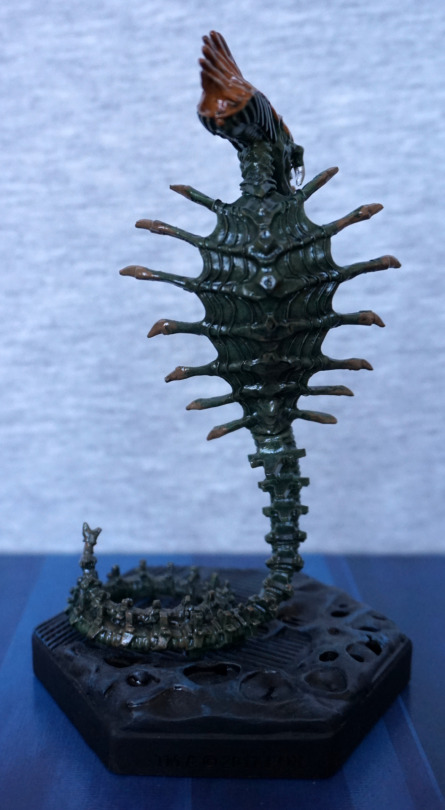 I like the detailing on the back of webbing. Not too much to say about the back. 
Base: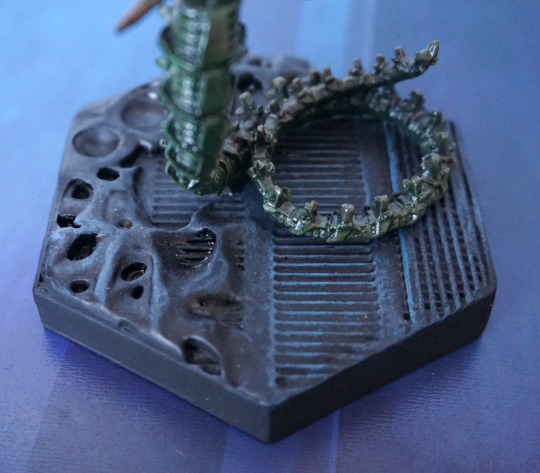 I like the way he's curled up, to support his body. The base looks decent too. 
Overall, I like the look of this figure. However, I would've liked to see more meat on the body of it – not just for stability reasons. Whilst snakes don't have too much to them, this snake seems to not exist in the middle, and is only bone and webbing in the middle. I think it would've helped the stability and design if this figure was given a snake's body all  the way down.