Saw someone selling their collection on MFC, and asked about buying this figure. One of the figure's accessories was broken, so he charged the lower price for her.
Here she is with her clothes on: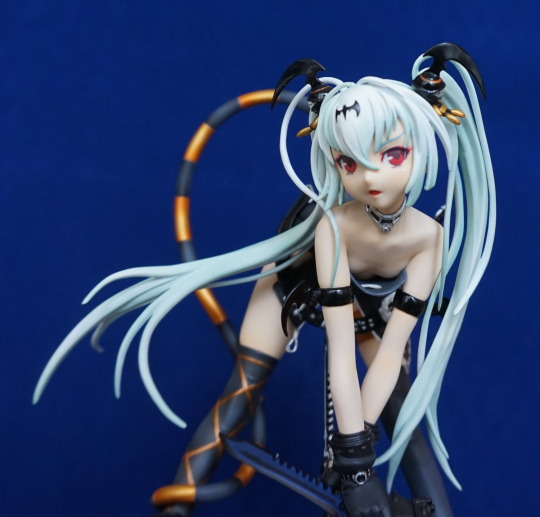 And here's a photo of her with the unbroken gun that attaches to her waist: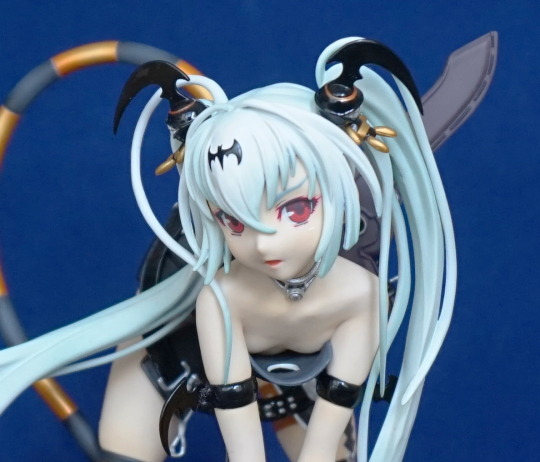 Honestly, I think the guns look a little weird, so I'm happy to display her without them. They attach to her top, so you can't display them with her, if she's cast off. In this shot, the breakage that occurred during shipping also shows >< – her left cuff. Due to it being shadowed by her pose normally, the glued bit doesn't really show.
She has very nicely moulded hair, and I live her hair accessories. All are nicely painted and sculpted.
Here is the gun from the side: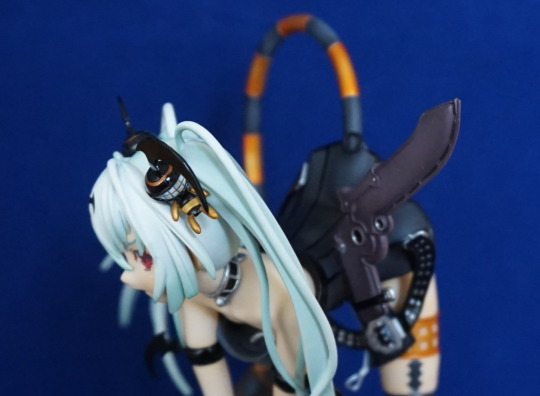 The gun has a peg on the back, which is how it attaches to her clothes. Bit of an odd way to attach. I think it would've been nicer if they had pegs on the sides, so that it could dangle downwards/backwards.
So what's she like without the gun?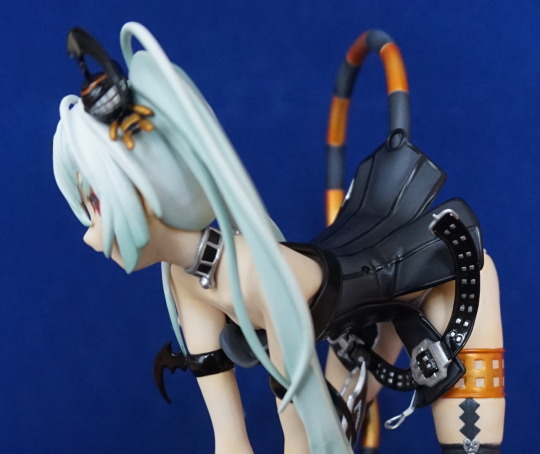 The hole is visible, but not a biggie. Top looks nice.
Top from underneath: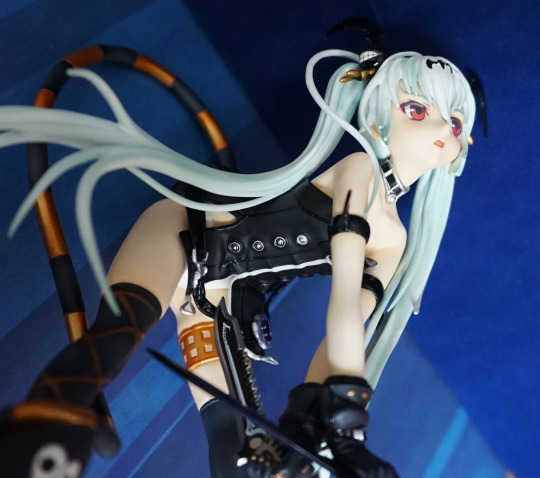 There's a lot of nice detail on the top, and is a viable display option, unlike some cast-off figures.
Side shot:
Here are some pics of her top whilst she's not wearing it: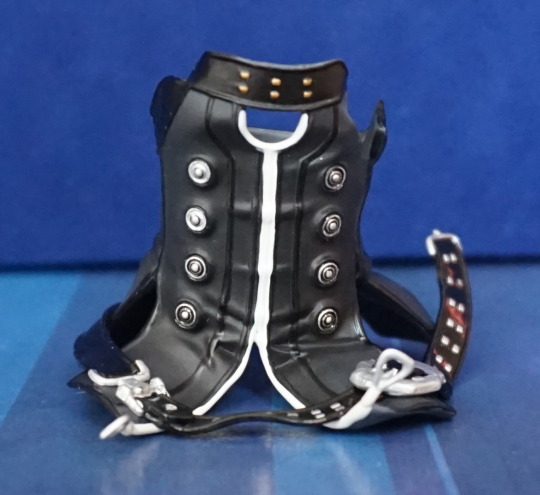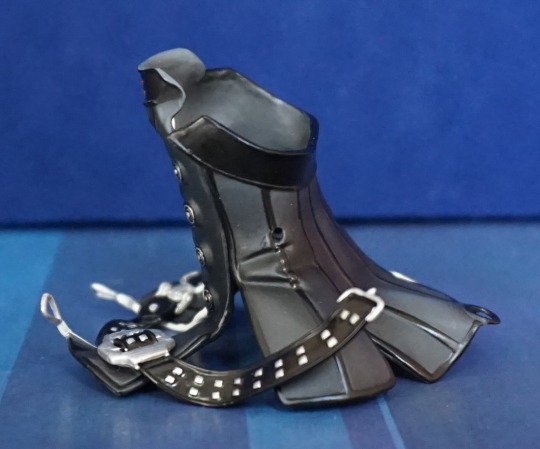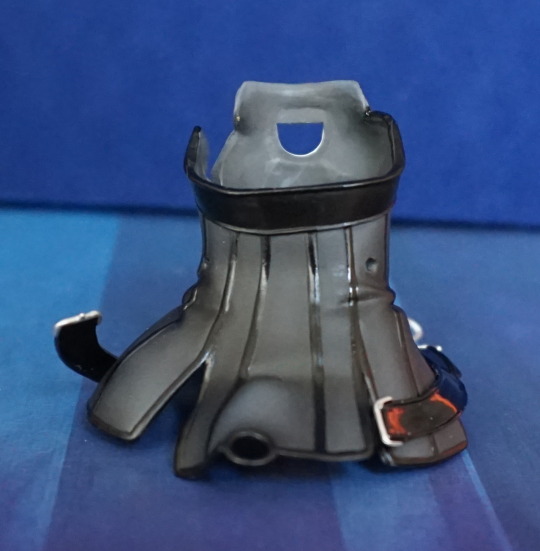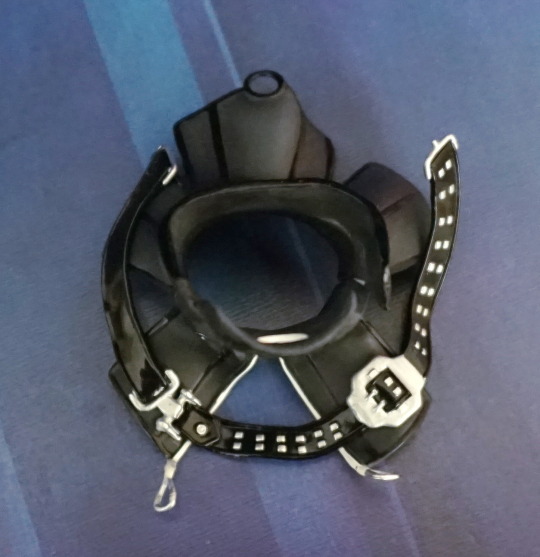 Bit hard to take pics of her wearing it due to her pose, but it's a very nice top, and clips together well. Have had issues with other pegged cast-off clothing, but this one seems to work.
With this figure, I also like the way her tail curls around her leg, and was one of the things that attracted me to it. I also love the way her hair flows. She works as a cast-off or as a non-cast-off, whichever you prefer. I find the paint quality really good on her, but not sure if I'd pay full aftermarket price for her. If you like Alice, I'd say this is a solid figure of her. Well, erm, on the point of solidity – might want to ensure her dangling parts are still attached prior to buying.