A small figure for today: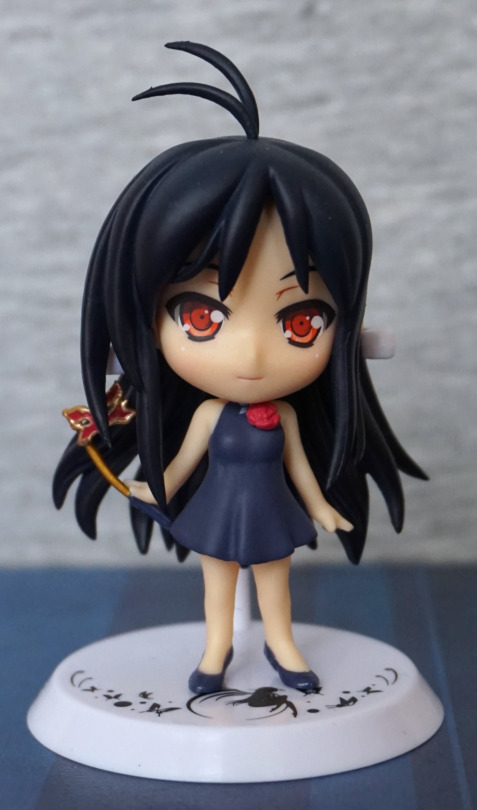 A small chibi figure of Kuroyukihime, from Accel World. With this figure, I like the hair and the outfit, but not sure if the face fits – her face seems to lack the "severity" of Kuroyukihime, as it is rounded and her expression is almost smiling. Just feel it could be tweaked a bit to give off more of a Kuro vibe… However, what is there looks nice for what it is. Her dress is nicely sculpted, and her shoes fit well with the outfit – my only real complaint is that the flower is pretty much covering up the silver butterfly detail at the top. I feel the flower could've been a tad smaller so the butterfly could show. 
Mask: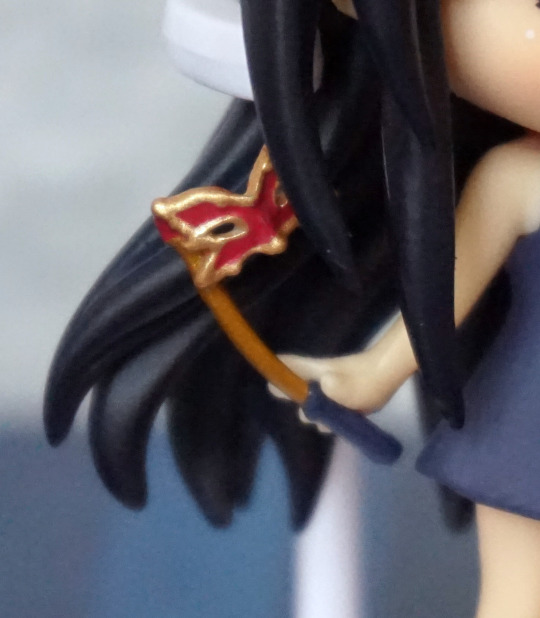 Bendy! Haven't got around to fixing this – some heat and cold water should fix this, but this figure is going to be prone to this part bending.. Well, better than it breaking tbh. The mask itself looks the part and is painted well.
Left: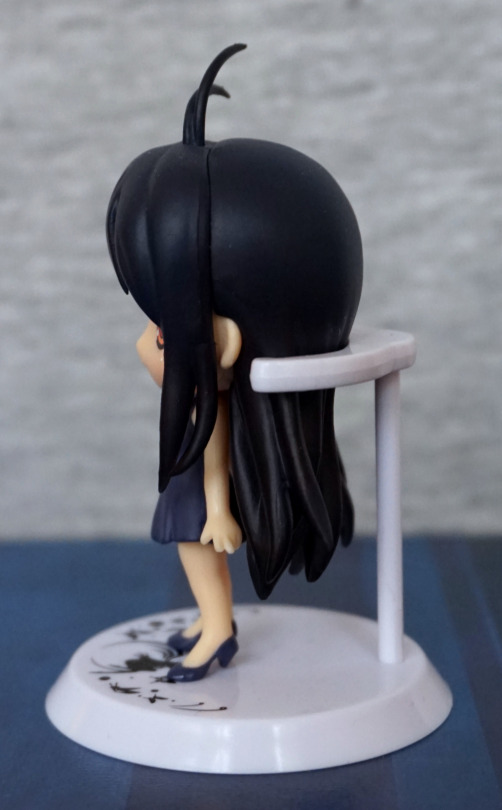 Not too much to see from the sides. The hair strands look nice, but not too much detail in her hair otherwise. She has a sculpted ear, which is nice, and her shoes look good.
Right: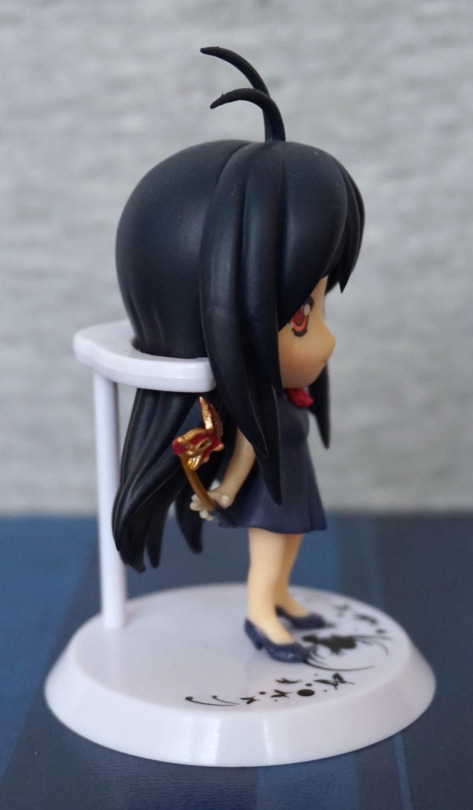 Here we get the mast, but it does appear to float from this side, as she isn't gripping it. 
Back: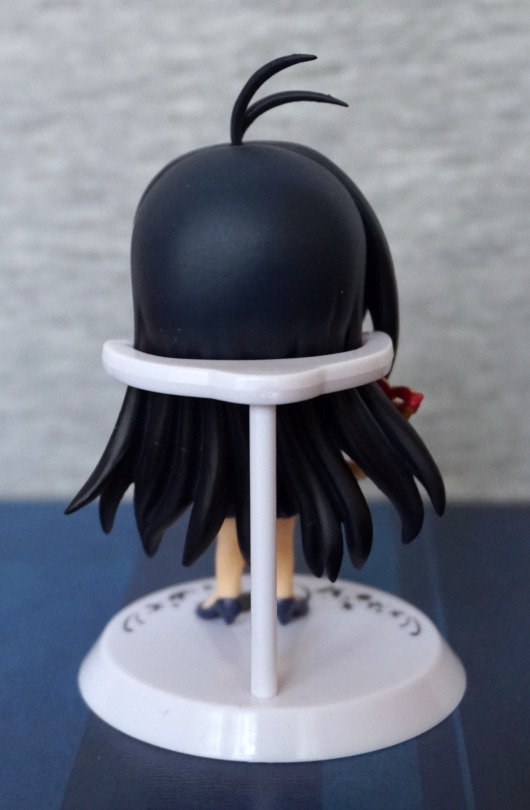 Again, not too much to see. I do like the strands on the lower half of her hair though. Just wish there was more to her upper hair so she looks a little less like a billiard ball, though this is fairly typical for chibi figures. At least the shade is nice and compliments her. 
Overall, I find this above average for chibi trading figures, as the design means there isn't a bunch of paint slop. I don't think it's winning any awards for being a Kuroyukihime figure, but in its way, it is a nice figure. Just be prepared to have to straighten out the mask handle. This figure is usually pretty cheap though, if it comes up, so it is good for the price.