This is the first of six blogs for the three Aliens Retro twin-packs. Bought all three packs when they were on sale on the Eaglemoss shop. Partly glad I got them there, as I was able to get replacements, as two arrived broken. However, they could've done a better packing job… 
These alien designs are based on the never-aired Alien cartoon designs. 
Anyways, enough ramble, let's have a look at the Bull alien: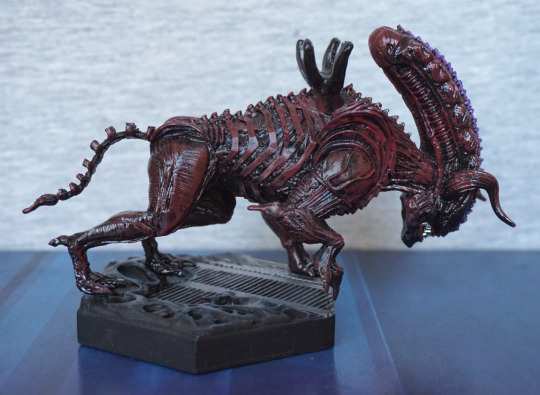 Starting off with a side pic, as front-on doesn't have as much to see. The head design is really nice, but I'm not too fond of the body – the stripes feel too flat, making the body feel too flat in general. The front arm and feet look good, but his back leg feels a little awkwardly shaped. Not a fan of the tail – feel as if this should be beefed up, and look more like the original Kenner version. Another advantage of doing this would be to make it less fragile – my first one the tail was snapped off in the box, and getting him out, I can see why. I don't think they had to go this thin to achieve a bull tail effect. 
Head: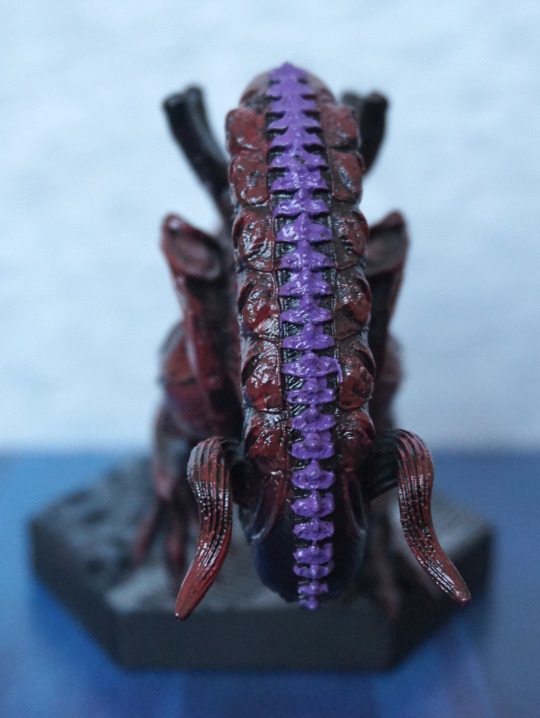 The purple stripe is nicely painted, and faithful to the original design. The horns look good too, and I think they did a really good job here.
'Face':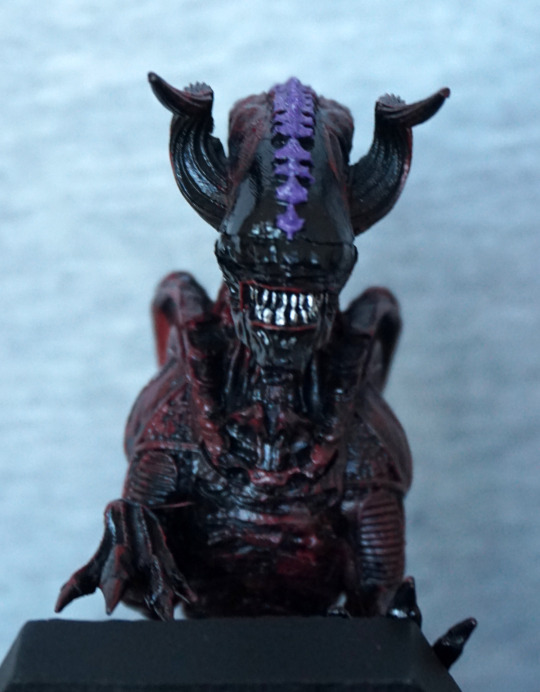 Nice set of grinning, silver teeth here. Got a seam line going on, which isn't too much of a big deal, as you don't usually see this angle – here I'm holding the figure to get this shot. The bottom of his body doesn't look particularly well-sculpted from here, however, again, it's not particularly visible on display. The 'arm' poses do work well at this angle though, and does make him look menacing. 
Left: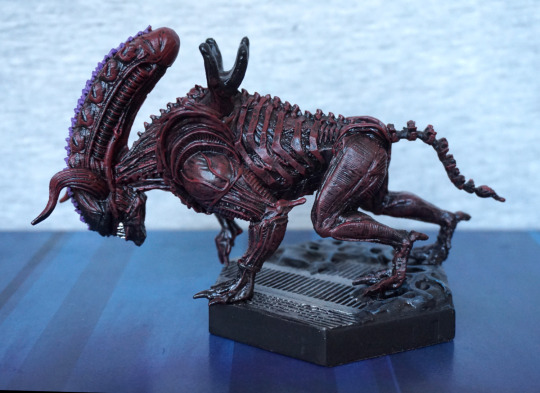 Man… if only they gave the exoskeleton parts a bit more shape… The limbs look a lot nicer on this side imo, and the back leg doesn't look oddly stretched. 
Back: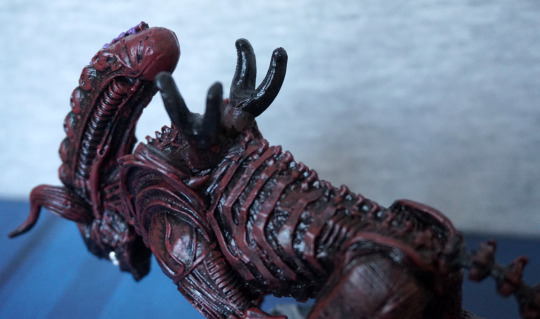 I feel his back pipes are a bit short and stumpy. I think it'd be more aesthetically pleasing if they were bigger/more dominating on his back. I like the way the exoskeleton ribs end with spine parts, but still feel they could do with more shape in general. 
Back: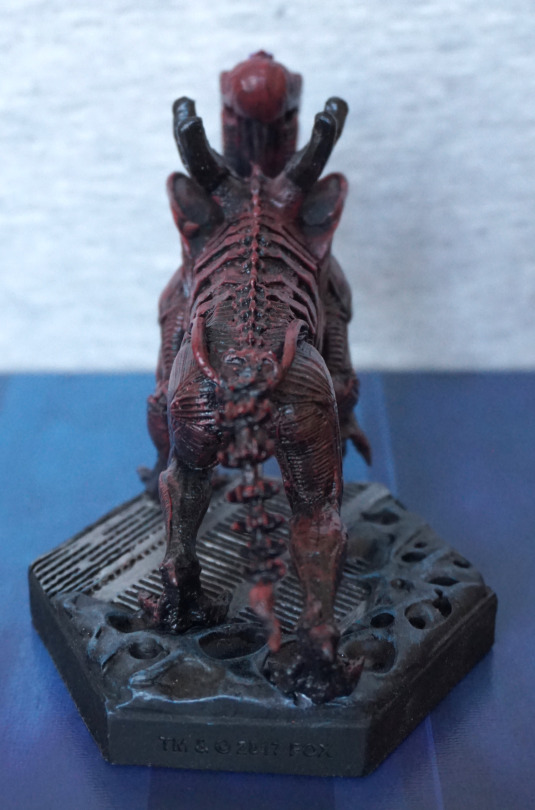 His back looks OK, nothing special. I know bull tails are thin, but I feel as if they could add more weight to the tail, possibly remove the spine parts (maybe do ridges like the body?) to make the figure more robust. If you're moving this figure around, be careful not to clip the tail on anything, as it will easily snap. 
Top: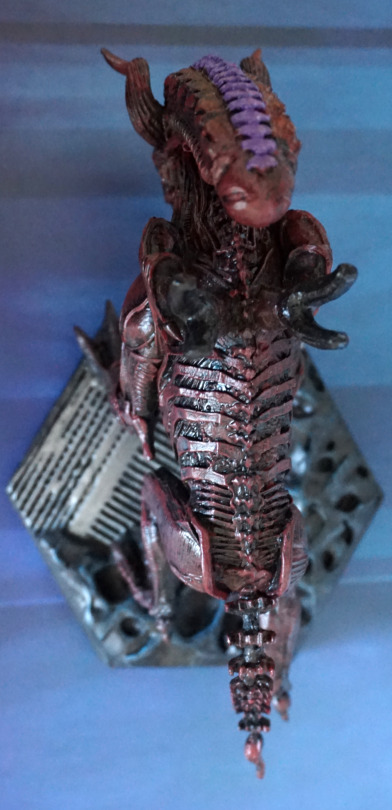 The plates at the top of his limb joints work well, and the body shape is nice and bulky. 
Overall, I think he's a decent figure, but does have a fragility problem in the tail. Thankfully Eaglemoss is happy to provide replacements if they have them, though resin is fairly easy to fix with superglue if you break it yourself or can't get a replacement. If I were to change anything, it'd either be the tail or to add a more rounded shape to the flat surface of the back parts. though I feel these complaints are relatively minor.