Now for some articulated action with Amazing Yamaguchi Deadpool: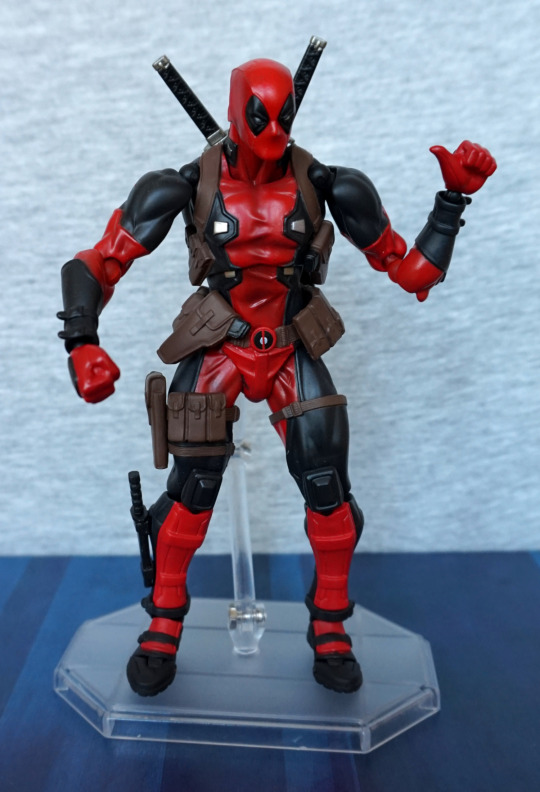 Yeah, this fellah here. I won't be doing much articulation of him in this blog post though – am trying to catch up a bit with my bloggery. He does have some decent articulation to him though. 
Love the paintwork on the figure – the shading on his chest looks really good, and his mask is sculpted well. The ammo pouches and the gun pouch are detailed well. 
Left: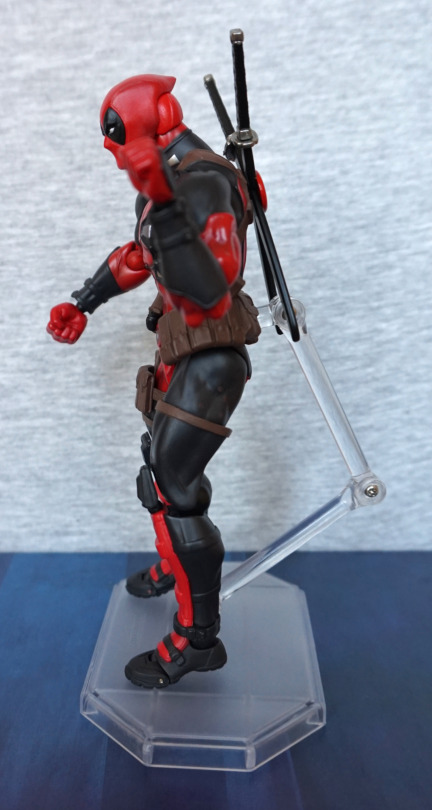 Looks OK from the side. Not too much to say here. Joint on the back of his head sticks out a bit, looking at him from the side. 
Right: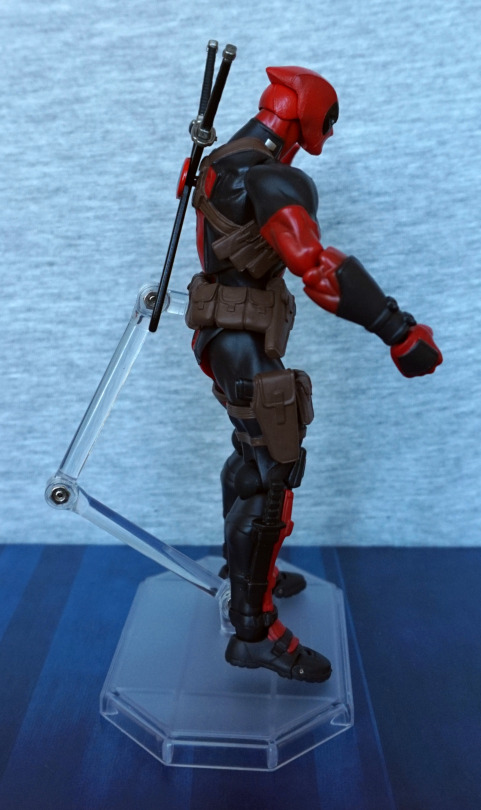 Pouches look good from this side, and he's also got a large knife/small sword strapped to his leg on this side, as part of the figure. Imo, with the knife on his leg, the straps on his lower leg look a lot better- they look kind of odd on the other side, as there's no paint separating them from his leg. 
Back: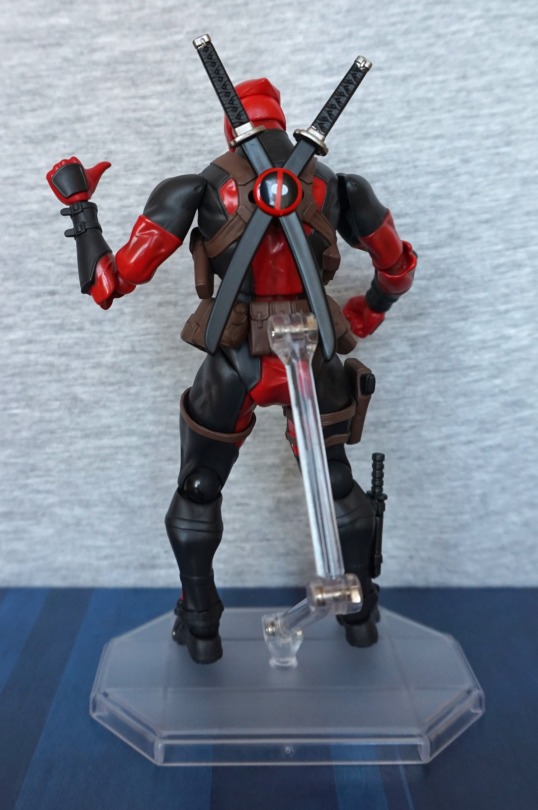 Love the sheathed swords accessory. Looks good on his back, and pegs well. The straps on his forearm look good. Leg joints, whilst visible, do meld in well for me, compared to other figures. 
Accessories: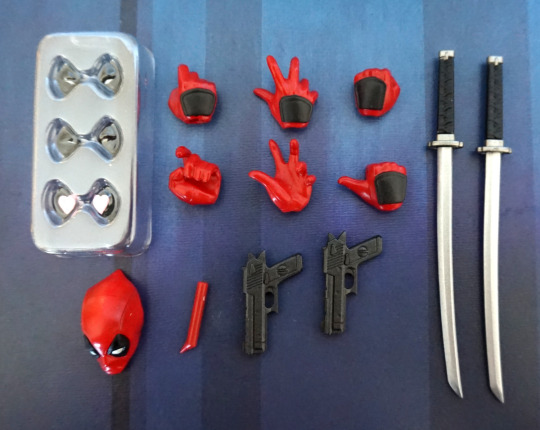 He comes with a good range of accessories – no Chimichanga though. He has a good range of hands, plus his guns and swords, if you wish for him to wield them. There is also a spare head. 
And now for what the weird red bar is for: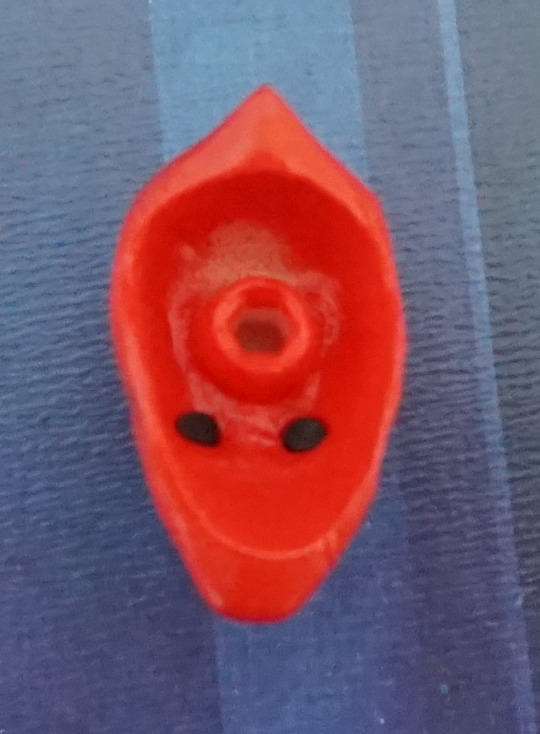 You can pop his eyes out, and replace them with the ones in the plastic tray. pictured above. I think this is a pretty neat idea, and gives you many head options at a cheap price. 
Overall, this is a decent, chunky figure of Deadpool, and I would recommend it. Looking at pictures of the Figma one, it does seem to be more refined than this one, but this one won't eat at the wallet so hard. Having a brief read around the internet, it does seem to come down how much you want to spend vs the look and feel you like as to which one you get. For me, the price of the Figma was not worth it, and there's not enough in it to make me get the Figma. And I already had the Marvel Legends large Deadpool.