Saw this dude cheap in Mandarake, so added him to my pile of stuff: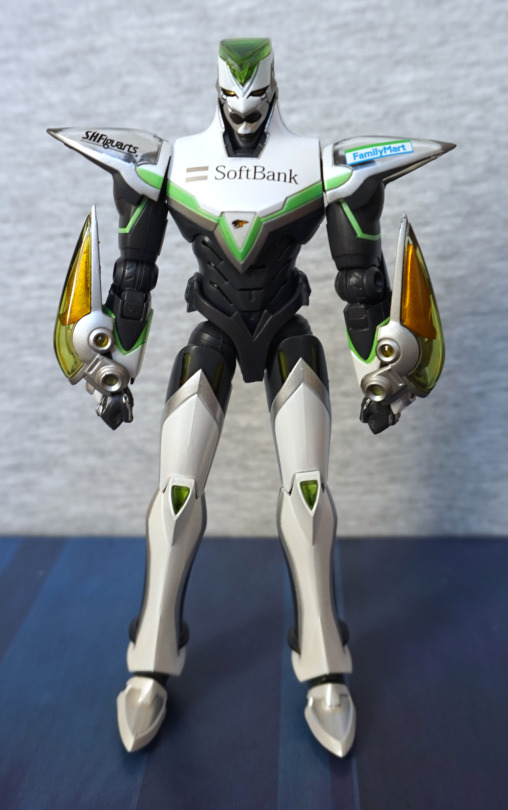 He's surprisingly weighty, as he's part-metal, and feels a good, solid figure. Overall, his design feels clean, and he's easy to articulate. He does come with a stand, but he stood up just fine on his own, so decided to take pics of him in a neutral stance for this blog. The colours are nice on this figure, and he looks the part. 
Left:

His face has that slightly menacing look from the side. His arms are nicely detailed, and the "cover" part looks good. His leg is nicely finished, with a silver stripe. 
Right:

Very much the same as the left. He's a symmetrical character, barring the logos, so this was to be expected. 
Back: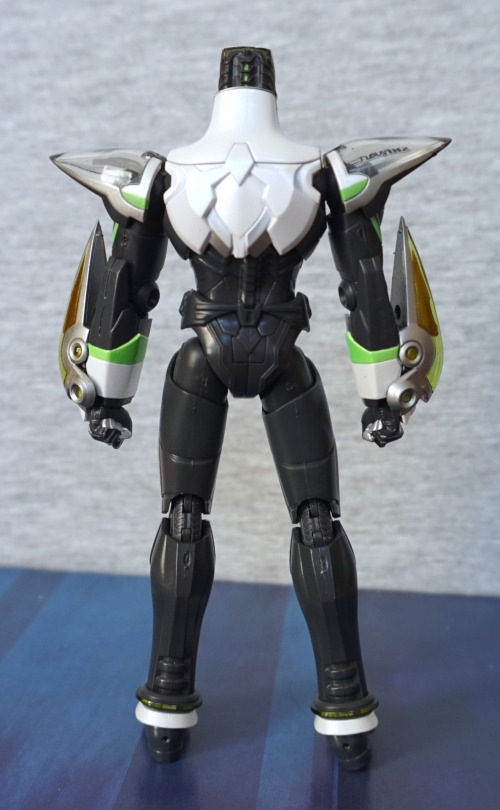 Here we can see the small details on the back of his head, and the angular patterns of the armour on his back. However, the whole thing feels… too flat. Especially on the lower part of his back and upper legs. The green detail around his ankles is nice though. 
Accessory time!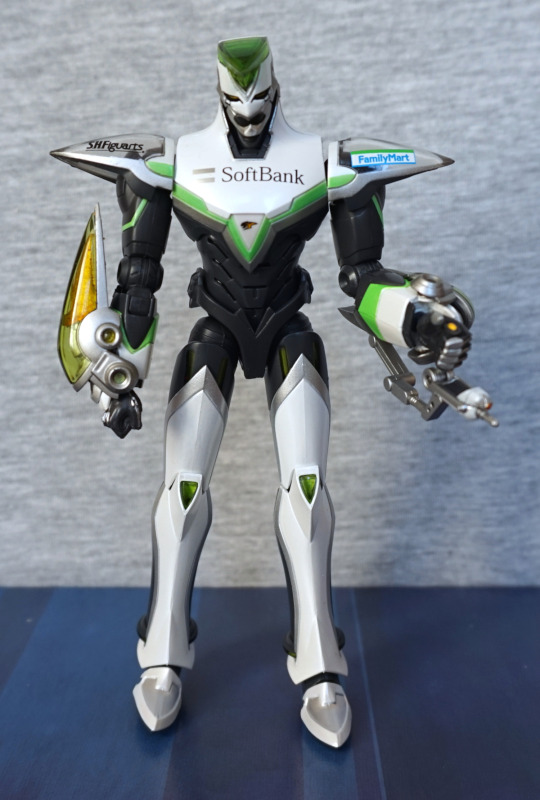 He comes with two of these guns, but was only arsed to equip one. They're nicely detailed, and have a bit of paintwork on them. 
Side: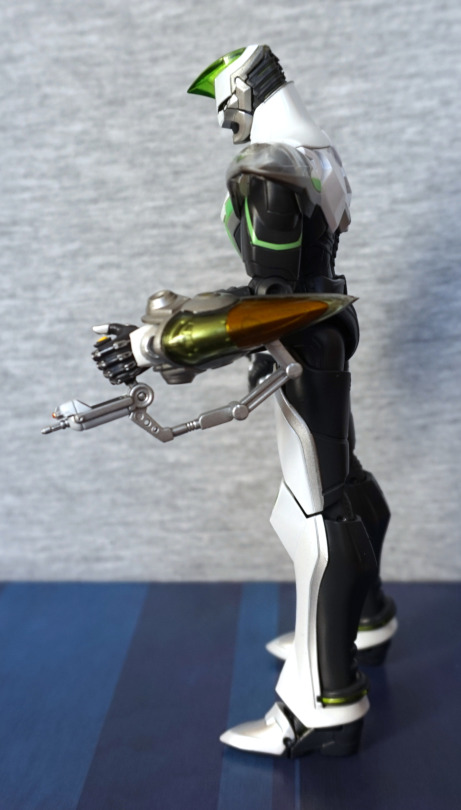 They peg into the inside of the arm "cover", and the handle goes into his hand. It's hinged at the handle join, so you can still pose him when he has it equipped. which I really like. I love the effort that went into this accessory, especially comparing it to the boring one-colour accessories Western figures can frequently come with. 
From the top: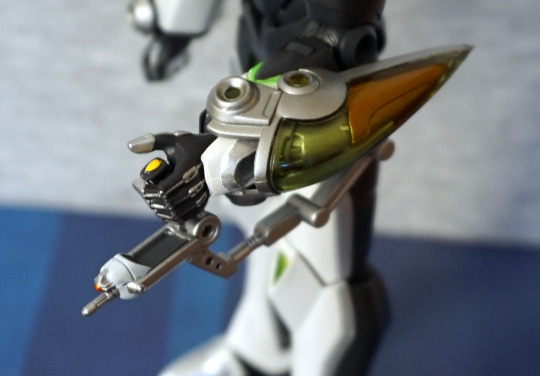 Yep, definitely happy with this one. 
The other pieces: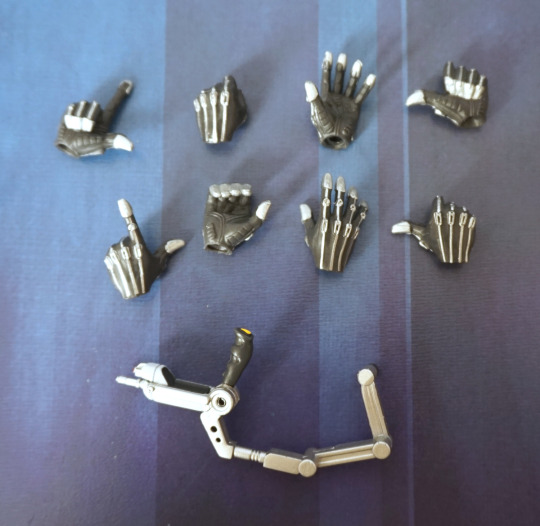 Due to the peg, the guns have specific sides. And a decent selection of hands, for all your favourite Tiger poses.
And his base: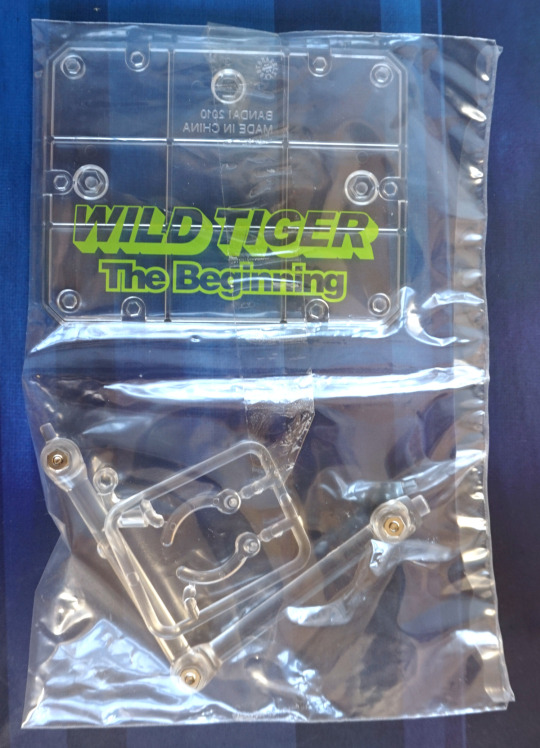 Will likely assemble this so I can have him in a more action-y pose.
Overall, I think as a figure he is a little on the plain side, but solid. This figure can be picked up cheaply, so would recommend it if you like what you see here. Was a bit worried about what he'd be like out of the box due to the cheap price tag, but I think he's fine, just mostly because Tiger & Bunny isn't too popular, and a lot of the figures are pretty samey.