So with only one thing in the "box" for Mandarake, I couldn't simply just order that. So I went for a wander around the Mandarake mail-order site. 
First thing I found was a Tiger figure I simply had to buy: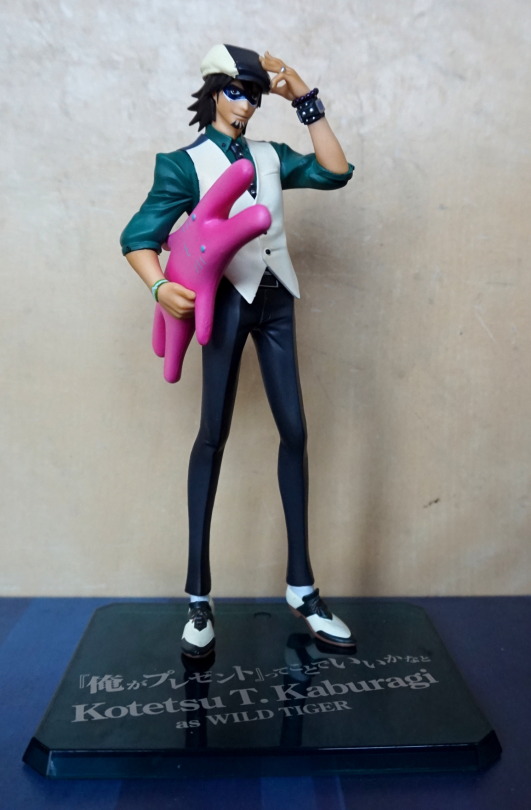 This is Wild Tiger heading to the surprise party he arranged for Bunny. With his bunny present. We know it's Wild Tiger, as he's in his mask. Nope, definitely not Kotetsu. 
Here he is from the site, showing his bunny present: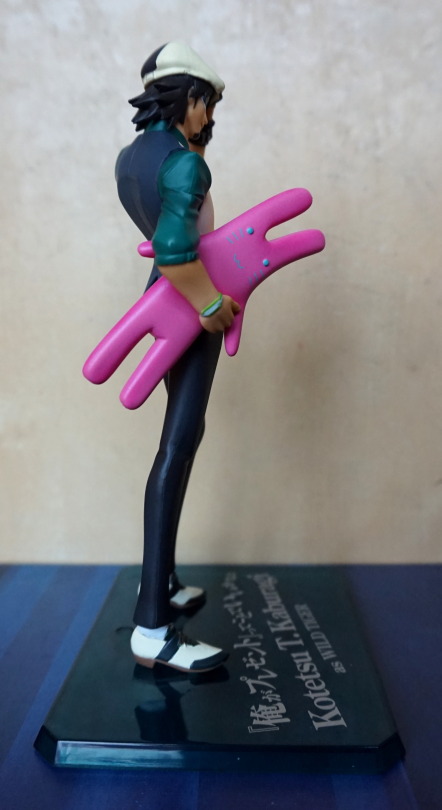 D'aww, that thing's so cute. His other side: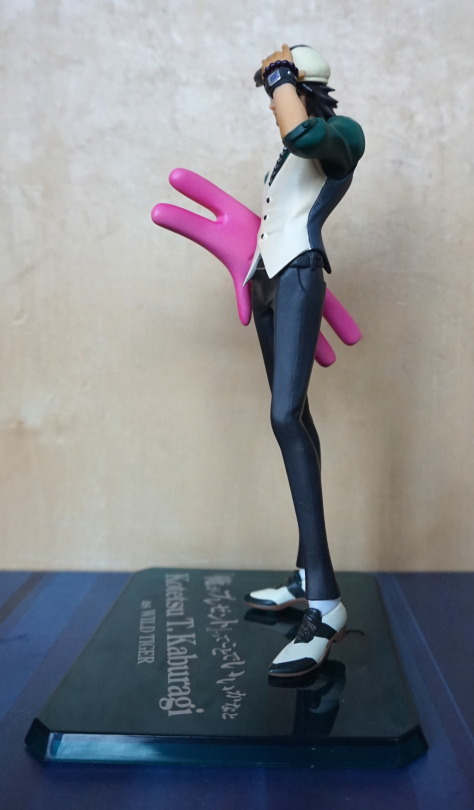 His watch and bracelet look nice. Nice detailing on his shoes too. 
Back: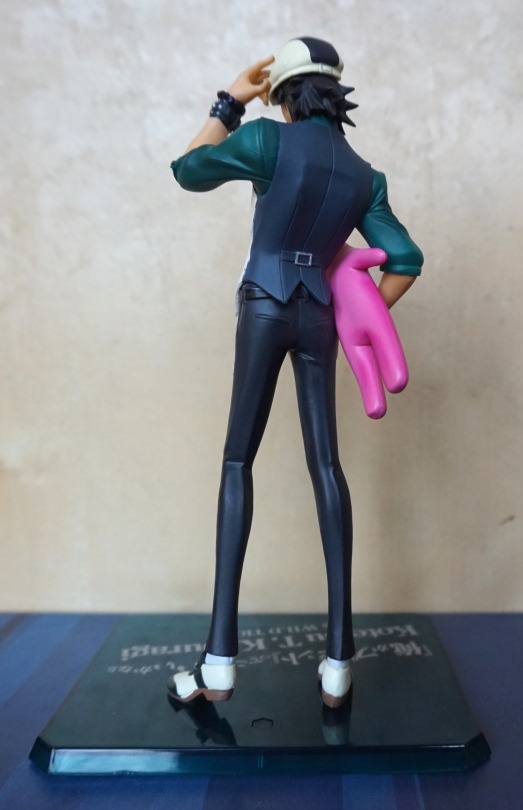 Some nice shading going on in his waistcoat, plus the buckle is well-painted. Trousers look a bit overly shiny in this shot. 
Close-up of the base: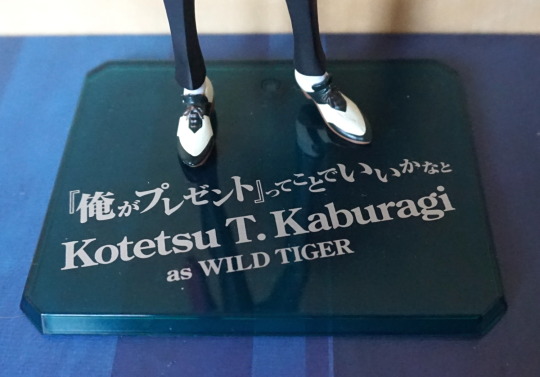 Just in case you forget who you're looking at!
He also comes with an arm which you can swap with his bunny-carrying arm. Not sure why you'd want to use that – half the fun of this figure is the bunny present he comes with! This is a nice, inexpensive figure, which is more interesting than your basic Kotetsu.