Aaannd now for a figure I got before Japan, but didn't blog about… because I had to take more pics. Reason why shown later in the blog.
So here she is: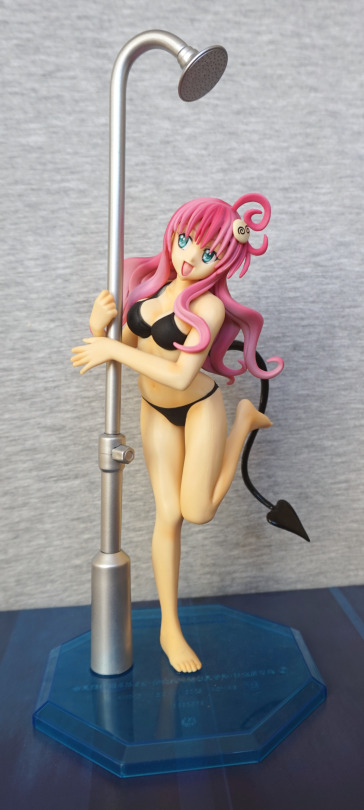 Definitely a happy Lala! I like the shading in her hair and her smiling expression. Her tail curves nicely around her, and the shower makes this figure a bit different from most figures. 
Face close-up: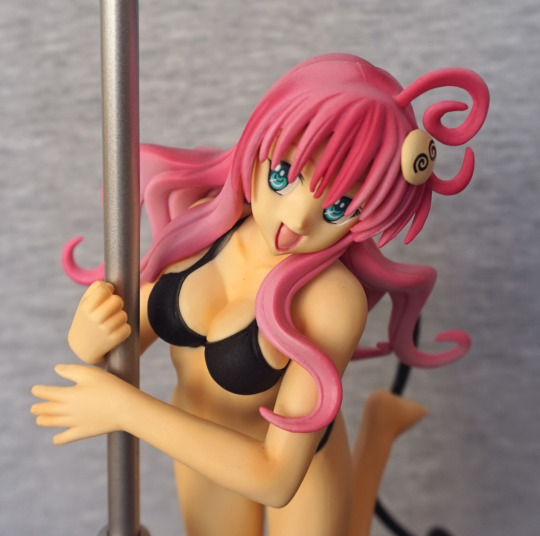 Yep, diggin' that grin and Peke (the hair decoration). The curls on the top of her head looks good, and her cleavage has been well done. The thin line of dark paint in her mouth adds a good element of definition. Here we can also see there's some shading painted onto her skin too. 
Left: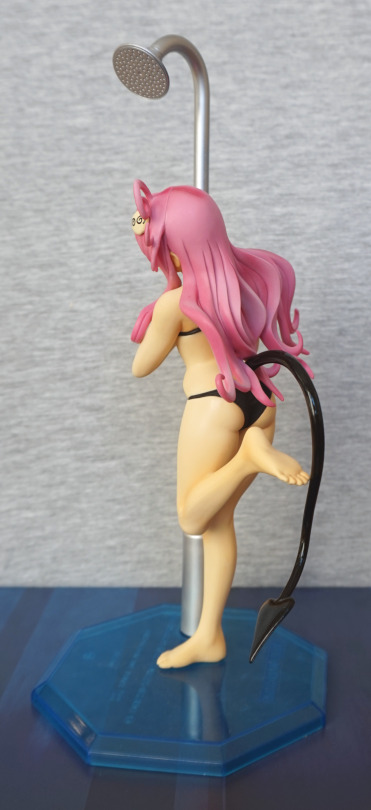 She's moulded nicely from this side – we can see the detail in her toes. In a way, she's a fairly plain figure, but the shading in her hair really helps her not be boring. 
Tail close-up: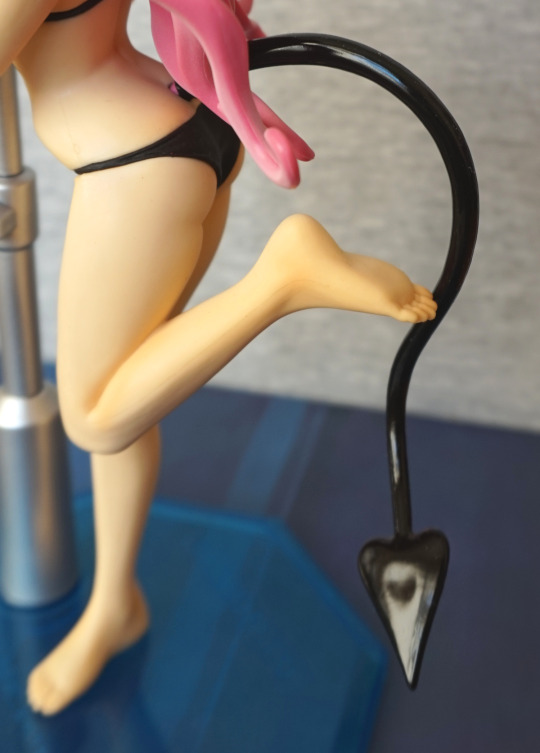 Her tail is nice, done with a shiny finish, which I think fits Lala. The tail can be rotated and displayed at differing angles. Here we can see a seam on her leg, but it does appear they've done some work to help hide it, so it's not super-noticeable. 
Right: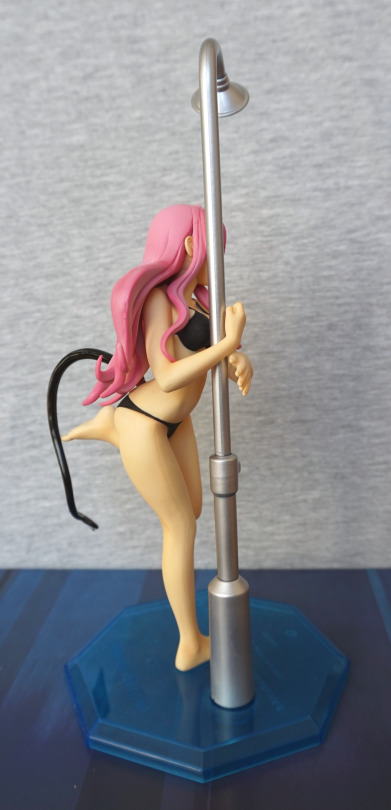 Here we see more of the shower, which definitely helps her stand up – without it she can bend over a bit. The hair is nicely sculpted around her ear.
Back: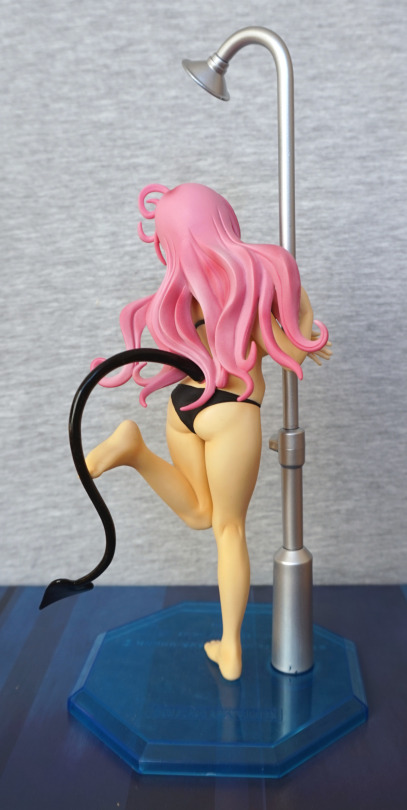 Her backside looks good, but the back of her leg has been interestingly sculpted. We can see here they've attempted to sculpt tendons, but it looks a bit wrong to me. Love the way her tail is a big feature from this angle. 
But wait, what's this?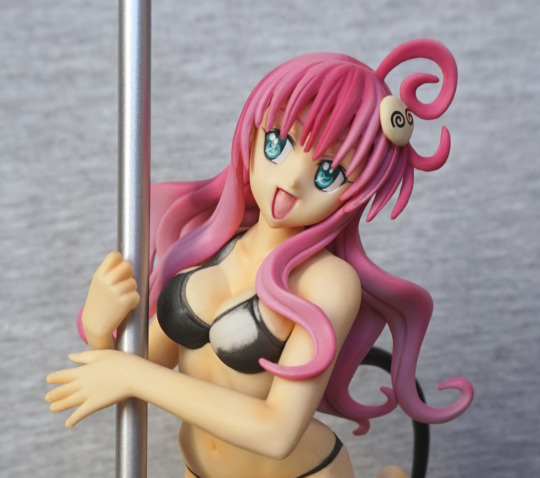 What's going on? Britain is having a summer? Wait what? One of the selling points for this figure is that it changes colour when it gets hot – on the day I took the first set of photos it was hot enough for this to start happening. This should start happening around 30C, which is very hot for the UK. So she had a stint in the fridge before the above pics, then I couldn't be bothered to heat her up and take more. 
So here's some shots from the second photo shoot: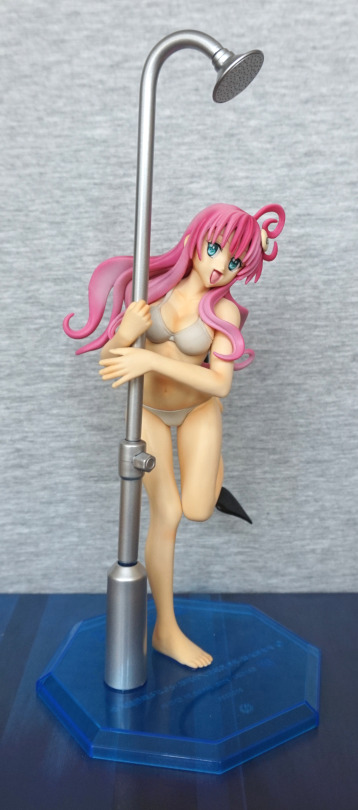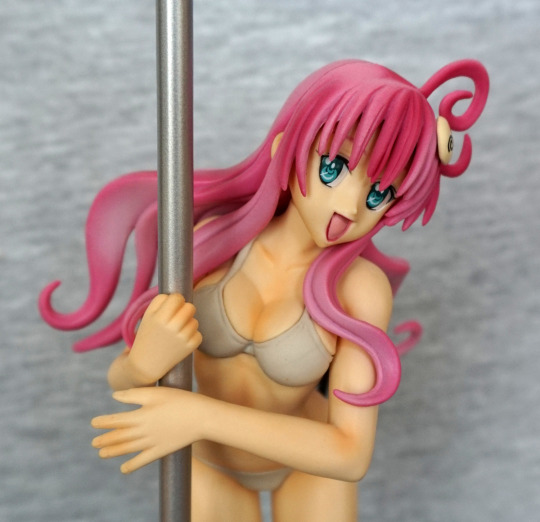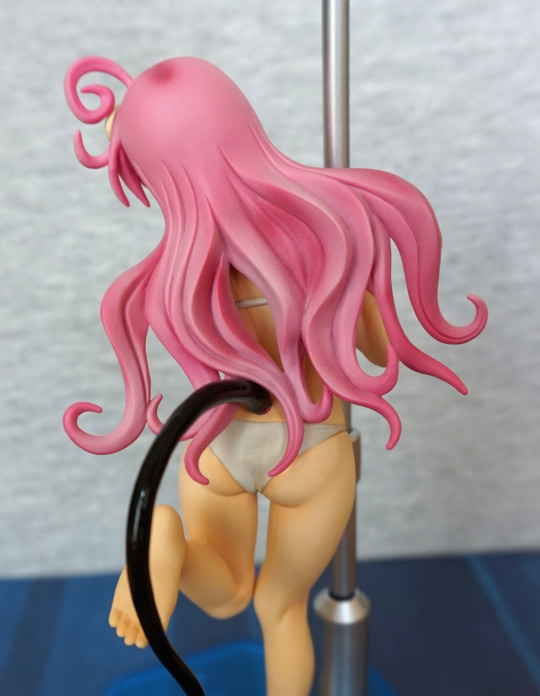 It transforms well, and will stay like this for a long time. Ended up putting her in the fridge to turn her back – I think between certain temperatures she will stay whatever colour she is, which is a nice thing. I think both options looks good, but I prefer the black version, so back in the fridge she went for awhile :P. 
Overall, I think this is a decent figure. I think she's a cut above a prize figure, but not really comparable with scale figures. I think her original RRP might've been a bit on the high side, and the price I got her for, the aftermarket agreed. Glad to finally have a Lala figure that doesn't break the bank.