This was a promo item from Nintendo, but I bought it at a collectable figures retailer. 
Here he is, all bright and shiny: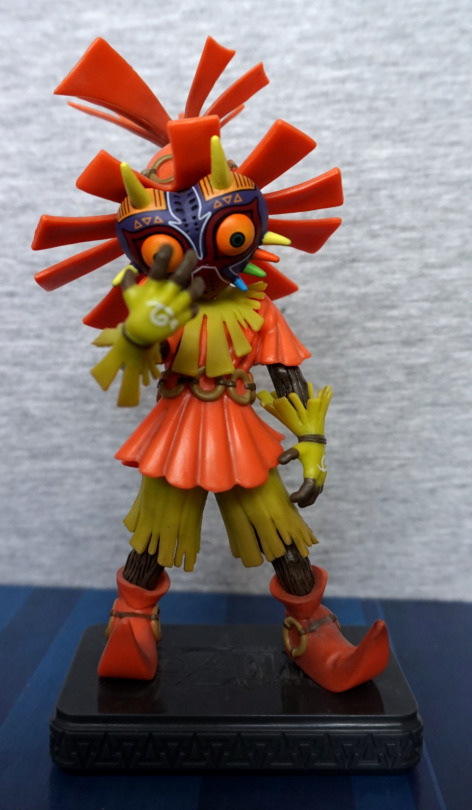 I love the colours on this figure, which is what attracted me to buying it. And the fact I'll totally get around to playing some of the Zelda games I haven't yet, which includes Majora's Mask. This figure also came with a free layer of dust, which I've now mostly removed… Still some visible in the logo on the base cough. 
Mask close-up: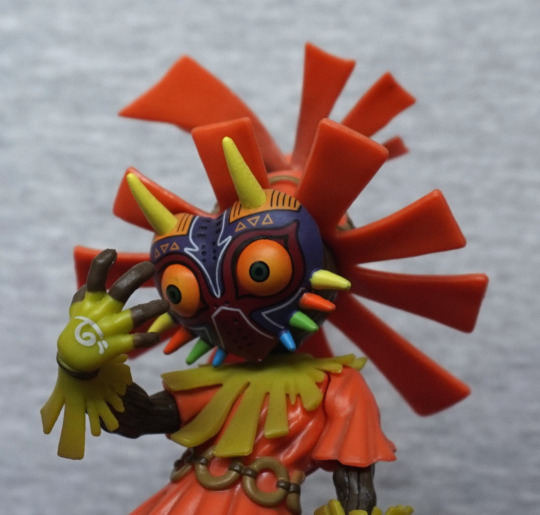 I love the bright colours, and they've been rendered well on this figure. THe entire figure is neatly painted, which stands out mostly on the mask. The symbol on his hand is also nice and crisp. 
Left: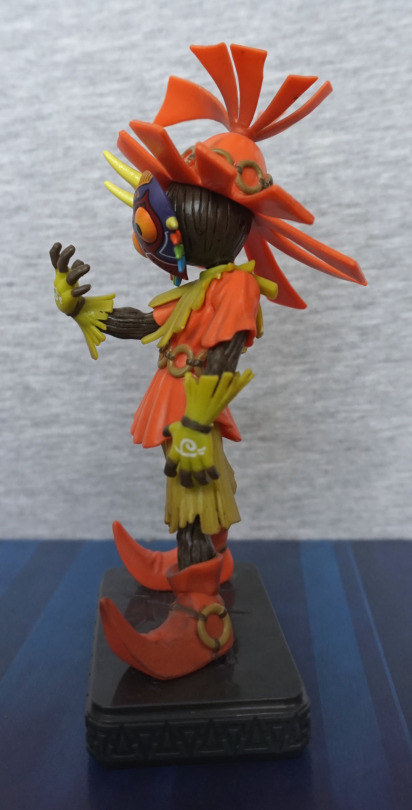 Love those shoes, thought I can't imagine they're too practical! All the pieces are neatly painted.
Right: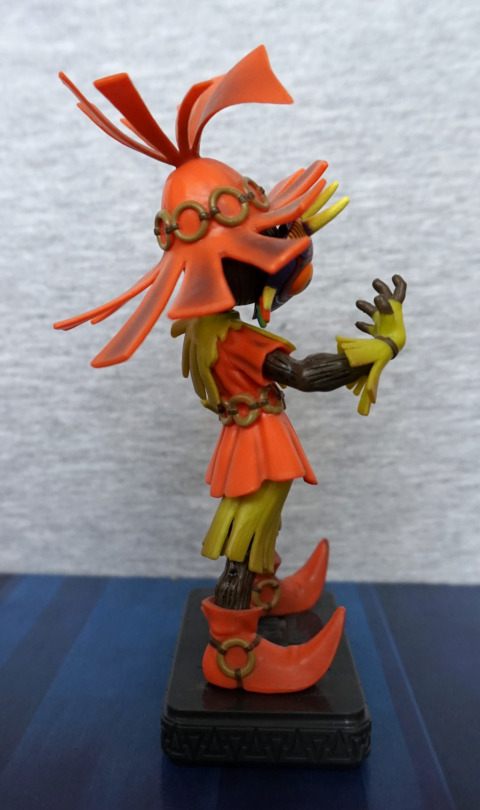 I'm in two minds about the weathering effects on the orange parts, but it does add needed detail to the figure, otherwise it'd look overly plasticky. I also like the Aztec-y design on the sides of the base.
Back: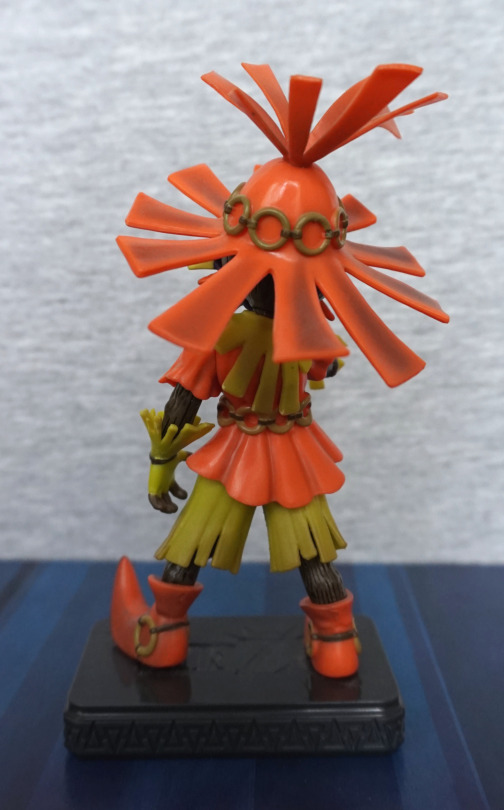 Love all the splayed out spikey bits. Back doesn't have too much to see, but what's there is good.
Overall, I'm happy with this figure, and glad I was able to get it.