This is the second thing I picked up in the Toys R Us sale. 
Die-cast Cyborg: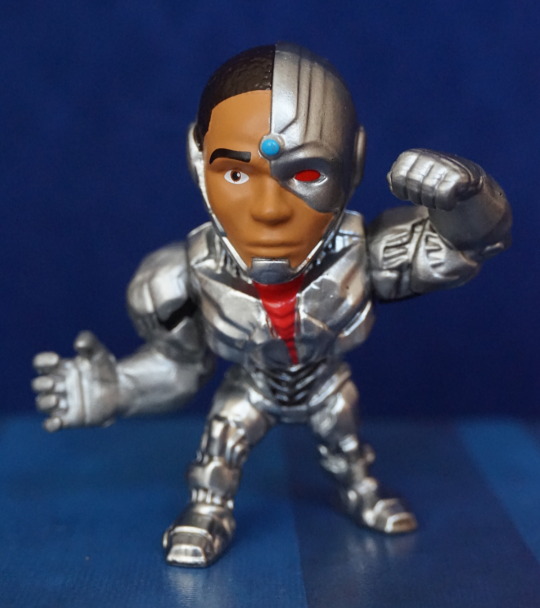 I had three to choose from, and the paint job did differ between the three. One of them had quite sloppy painting with the silver on the cyborg part on his left eye, so I'd recommend inspecting these figures prior to buying. 
The sculpt is nice, and gives the figure texture it would otherwise not have. With the lack of shading though, his face looks somewhat flat in places. His eyebrow looks more comic-book-y than the rest of him imo as well. 
Back: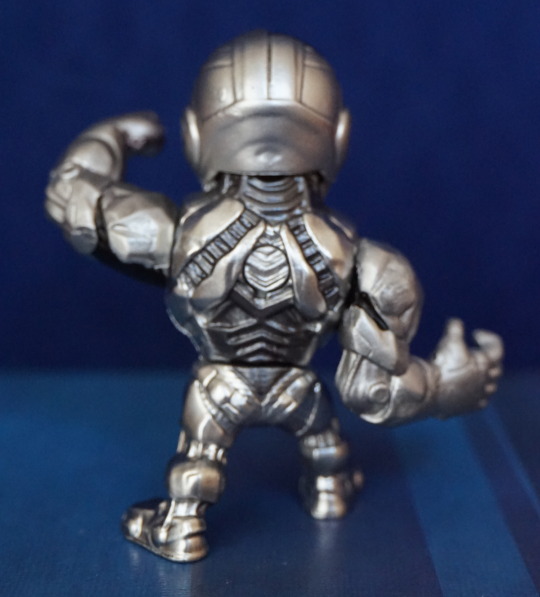 Use of different shades of grey help make him stand out. It's nice to see this detail here. 
Left: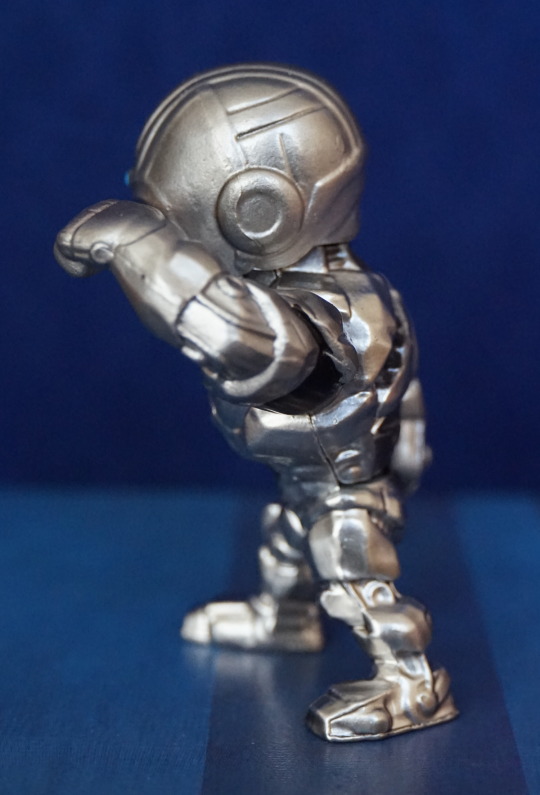 Looks OK, not much to say about this angle.
Right: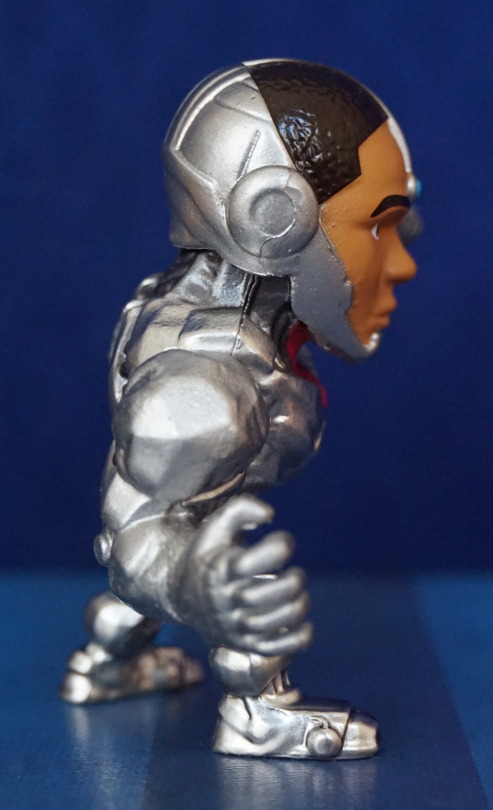 Looking at this photo… his hair does rather look like a brown orange XD. Can see a little bit of silver slop – this is the kind of thing to look out for when buying these figures. His arm looks a bit.. bouldery. 
Overall, I think it's an OK figure. If you like it, it's a nice figure, but I think it's a bit 50-50. It also depends if you like this Cyborg design. I mostly bought it because it was Cyborg and reasonably priced, with the discount.