This one I ordered just before holiday and was delivered whilst whilst I was away. Well, I say delivered, more like chilled out at the delivery office until I paid the charges… This one sold out online in most places, so when it briefly was in stock again at AmiAmi, I went ahead and grabbed it, as I wasn't sure if I'd see it in Japan if it was sought after. Turns out I could've picked it up, but I would've been annoyed if I didn't see it and didn't buy it when I could.
So here he is: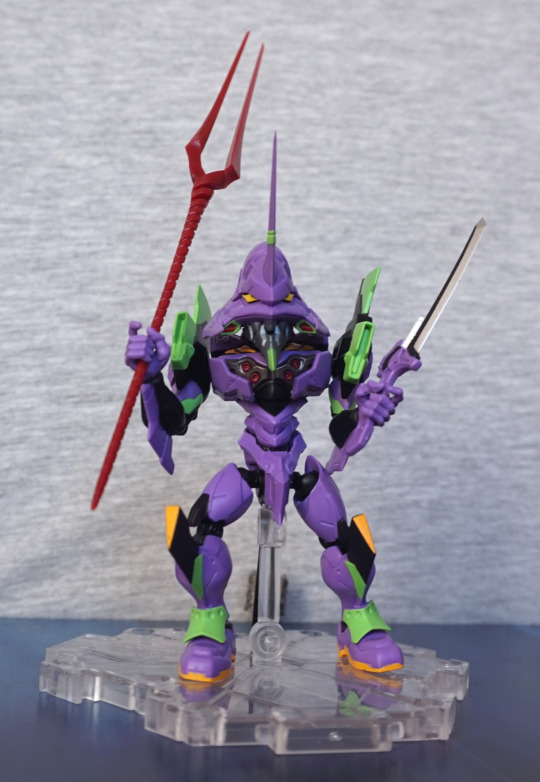 D'aww one cute l'il EVA. The articulation is very nice and smooth, and the colours are striking. 
Here he is from a more top-down angle: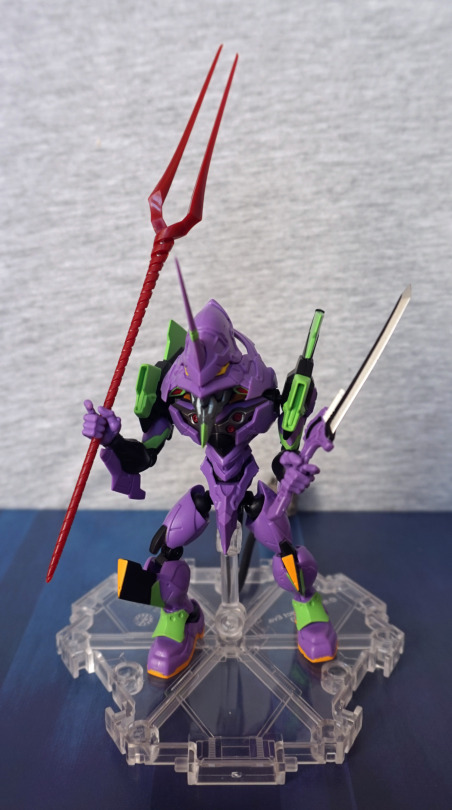 The sculpting is really nice, and there's a good amount of detail on this small model. For this, I feel he's worth the price. 
Here he is in the box: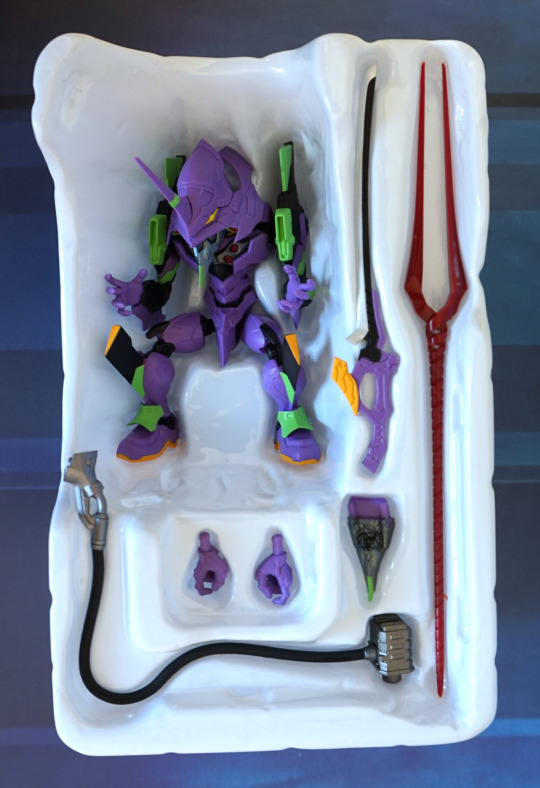 And the other bits that weren't on display: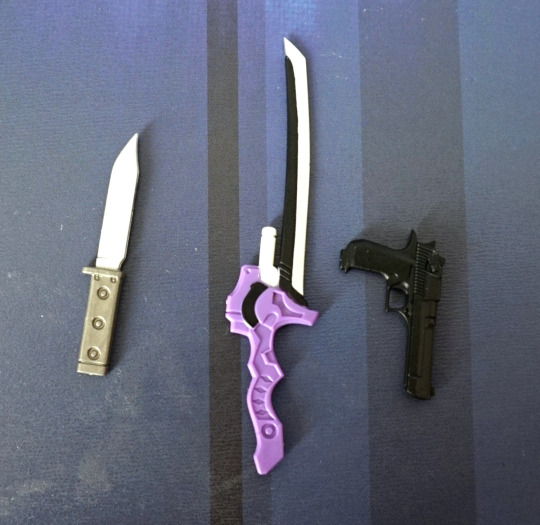 He comes with a goodly amount of accessories, as well as the stand, which I'm pleased with. The accessories all seem to be of good quality, with moulding and painting. 
Here he is from the front with no weapons: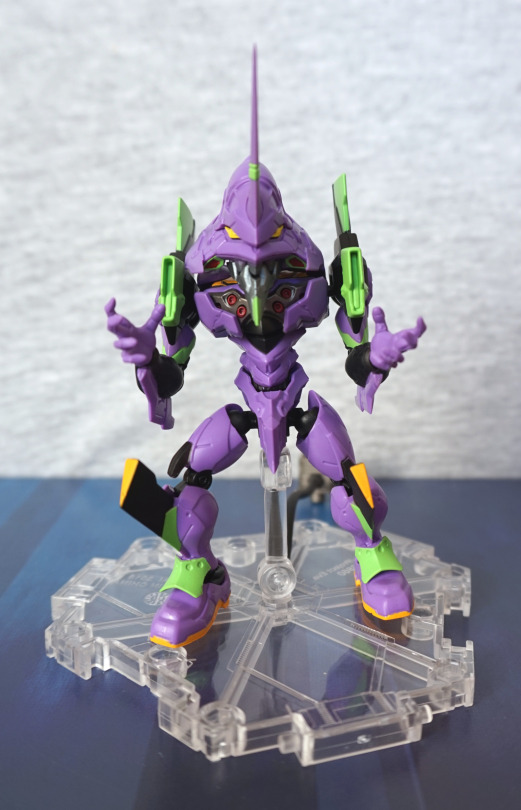 Not sure if he wants to hug me or strangle me… 
Left: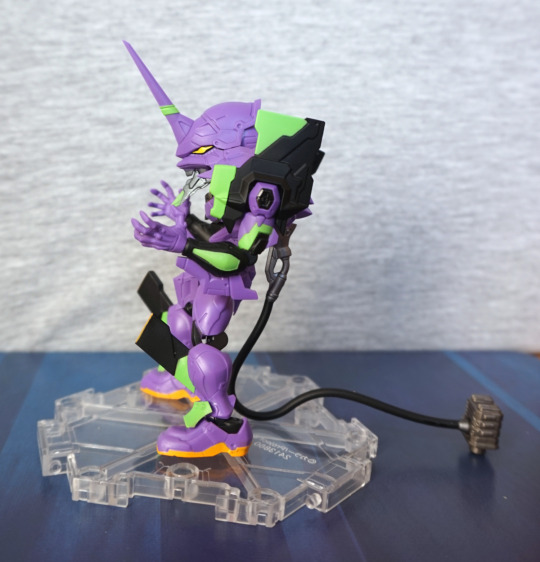 Here we see his slit eyes, and the sculpting on his head, that not many figures tend to have in such detail. Here we can also see the fuel cable he comes with, which clips on reasonably well, but is still fairly easy to knock out. 
Right: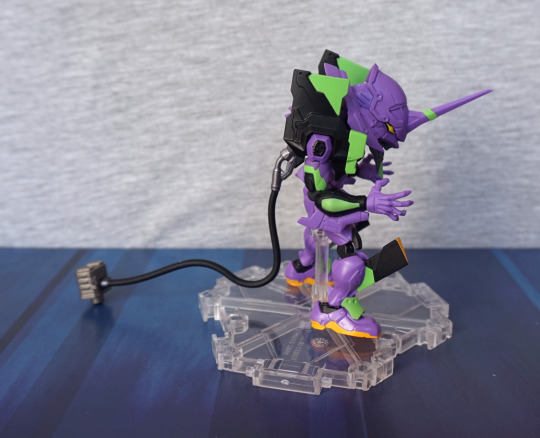 Yep, looking good from this angle too. Got all the li'l green details. 
Back: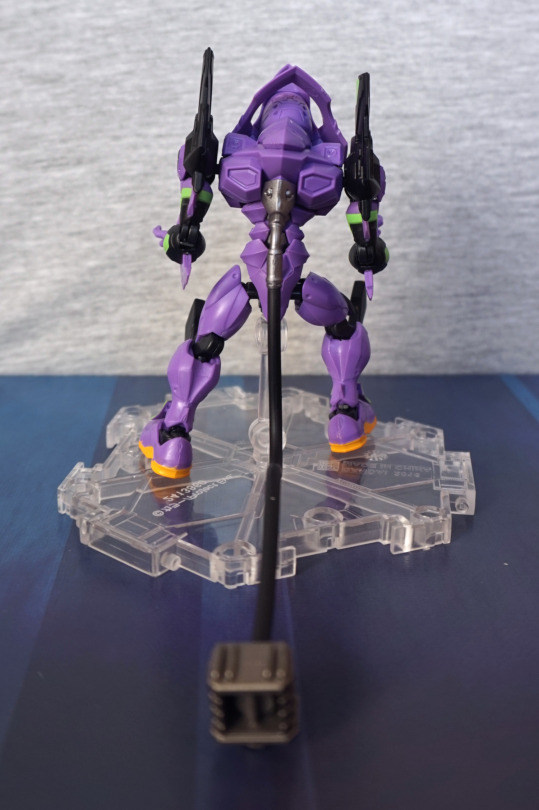 Not much colour to speak of back here. On one of my other models, the "diamond" bits just above the fuel cable are black, but here they're purple. 
Another back shot: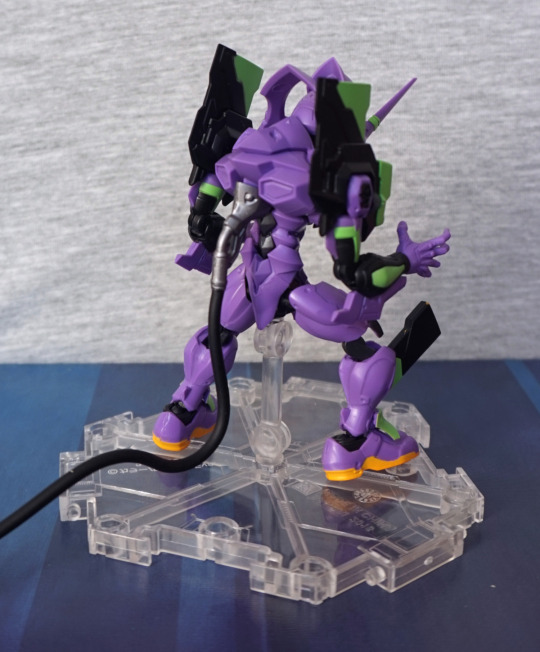 Certainly a fair amount of sculpting going on here, which makes EVA-01 eye-catching. 
Top: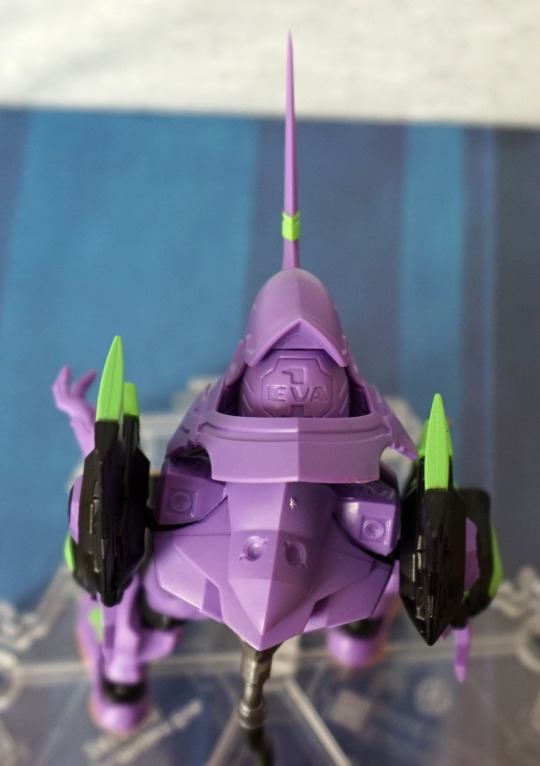 We even have his EVA-01 logo sculpted into the top of his head. So if he's drunk and lying in a ditch, you'll be able to find out where to return him. 
Overall, I really like this small figure. Glad I got it, and I didn't risk missing out on it, even if it would've been cheaper. If you don't mind paying a fair bit for a small figure, I'd recommend him, and probably this series of figures.