I don't usually go for wedding figures, but this one I felt was rather pretty and reasonably priced, being a prize figure, so I decided to buy her: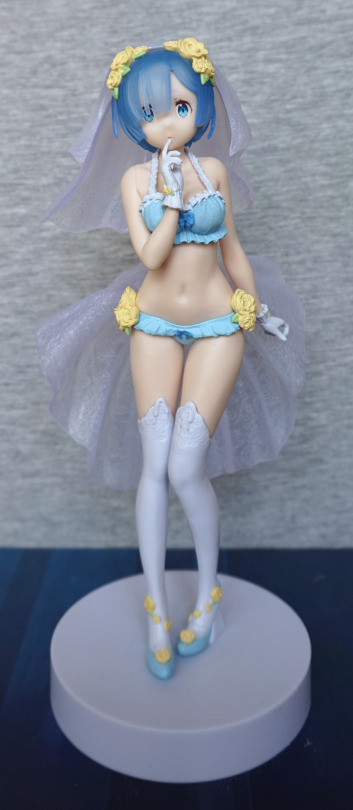 And, yeah, she's really nice for a prize figure. I love the design, and the paint is neat. She has some decent translucent hair and the flowers contrast well with it. She hasn't donned her dress yet, so she's in her wedding lingerie… but with her veil and train. Rather the odd outfit if you think about it too much… She doesn't have any shading to her, but the sculpting does leave her with some shadows to help out. I like the way this figure is constructed, as it has largely negated paint mess. 
Face: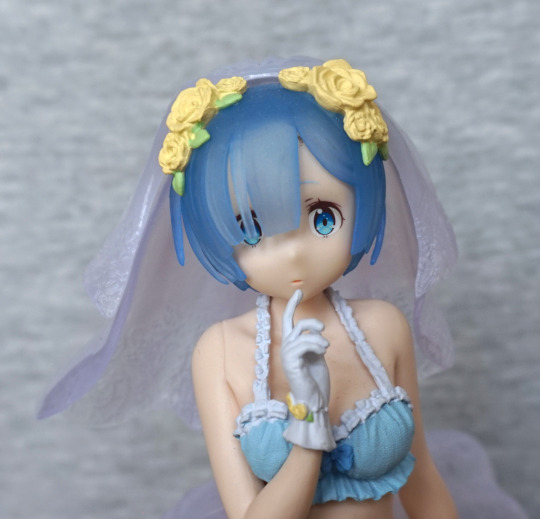 Some white paint escaping on the top of her bra – that's probably the largest paint flaw on mine. The flowers are sculpted well and look good. I like her shy/unsure facial expression and pose. 
Knickers: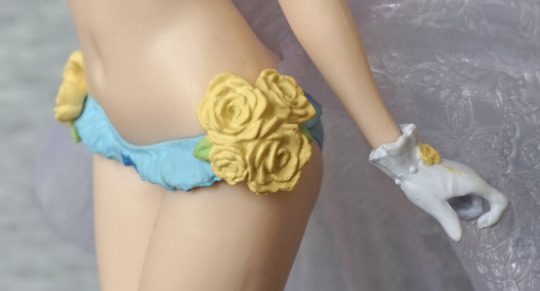 These flowers are also done nicely, and you can see how the different coloured parts are separate pieces, for the most part. The other noticeable paint flaw for me is the yellow smudge on her glove, from the flower paint.
Feet: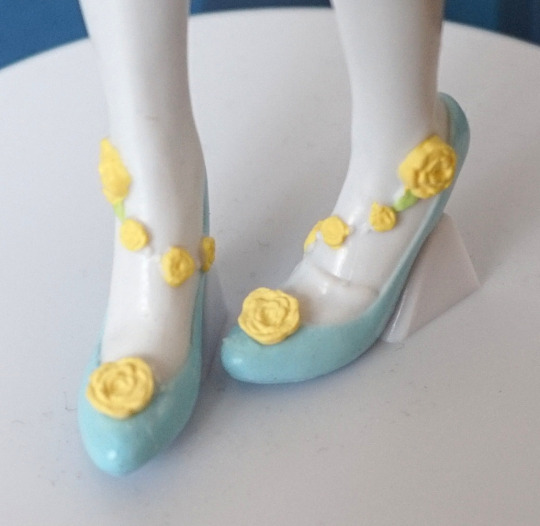 These flowers have been painted neatly for the most part, but looks like some leaves got missed out, but not a surprise with their small size. Guess it avoids extra mess. I like the pale blue of these shoes. Not sure what's going on with the strap/fold/thing on her left shoe though… 
Left: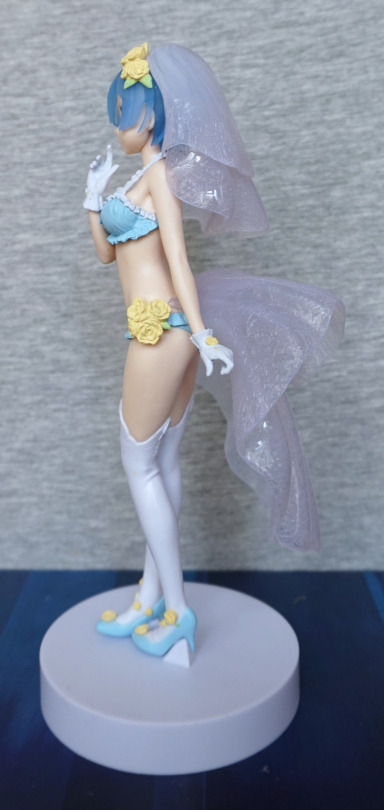 I think she's posed well, and I like the fact her straps are sculpted as a separate part – no weird foldy strap here. The veil and train look OK from this angle.
Right: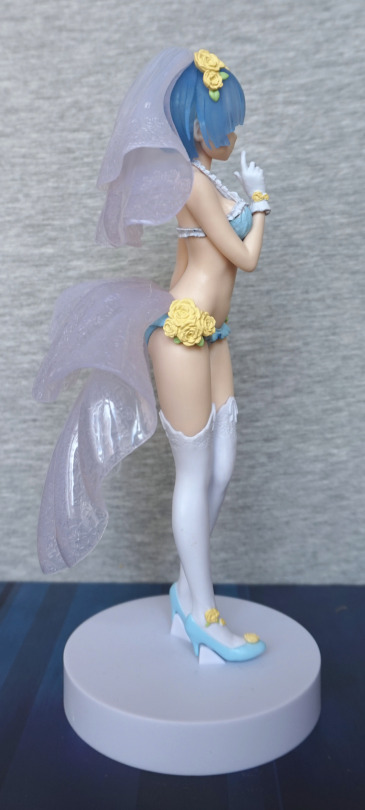 Her sides are sculpted well. Her socks feel more plastic than fabric, due to the finish and lack of shading paint. Her hair seam doesn't show much, mostly due to the flowers.
Back: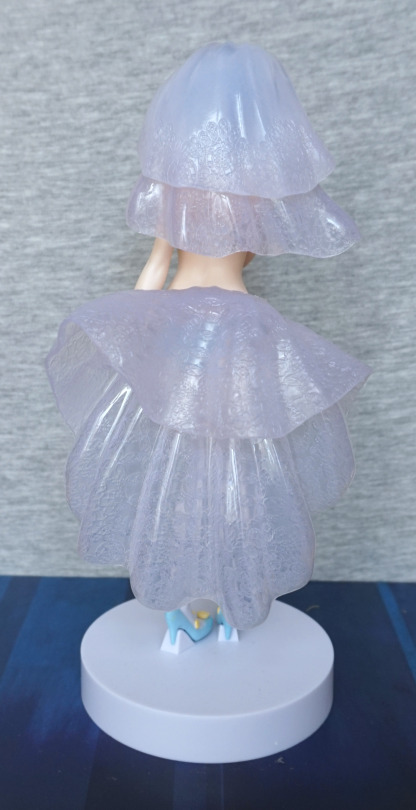 In some of the photos I looked at of her prior to buying, I think the back looked better than it does irl – I think I've captured the plastic-y nature of the veil parts a bit more here. These parts are embossed on one side, and flat on the other. It's not terrible, but I don't think it'd fly on a scale figure. The lower part you need to push into her back, and for mine that was NOT an easy endeavour, and definitely required heating to get it into place… but once done, the connector is hidden, which I do like. From the front, I think these pieces look decent, but from the back it can make her look cheapy… but she is a prize figure. 
Overall, I think this is a strong prize figure, and worth picking up, if you want a decent budget figure that's wedding-themed, if you can find her for a reasonable price. I bought her near her release, so she cost ¥2000 & postage.