Here's four keychains based on characters from the Fate franchise – two of Medusa (Rider), one of Rin Tohsaka and one of Gilgamesh.
First Rider keychain: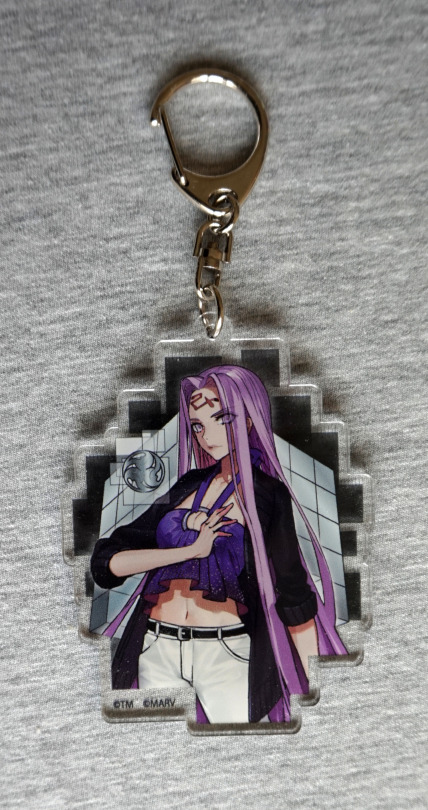 This is a new piece of merchandise, based on the new movie (Heaven's Feel). Haven't seen it yet, but I've been liking Rider's look on the merch that's been coming out. Love her outfit on this keychain, plus her hair is nicely done too. 
Back: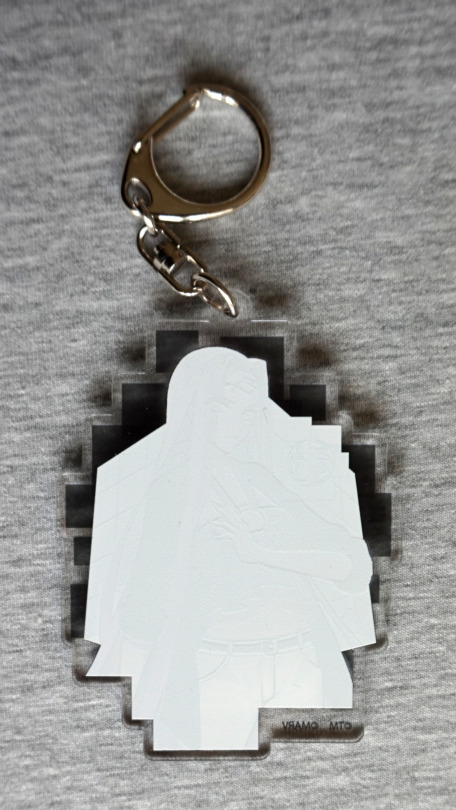 Nope, not much to see here. The back print seems to have a decent feel to it, and doesn't feel it'll scratch off too easily, but isn't covered (most Japanese print keychains seem to be like this). There are some translucenty black squares around the outside, but I don't feel it brings anything special to the keychain.
Second Rider keychain:

Thought this one was quite cute, and I liked the fact it had an extra dangly bit. This keychain is metal, so it is a bit weighty. The print on this one is enclosed between the metal backing and clear sealant on the front. Not entirely sure what the gold cube represents, but hey. 
Back:

Nice brushed effect on the back. And some copyright text. 
Rin Tohsaka: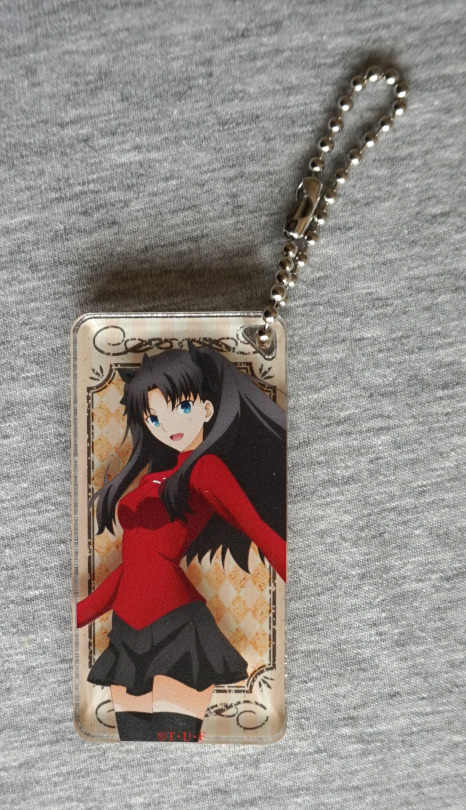 I got this in a convenience store, and can't find any reference to this exact keychain on the internet – there is another very similar one that's larger. Rin looks good on this keychain, and I also like it for this: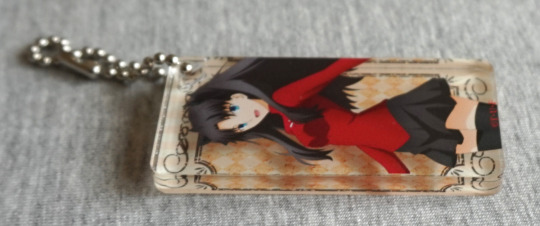 As the design is printed on the front face, it has a 3D effect, which gives it some depth. I like this effect, though the design isn't protected with any kind of coating. 
Back: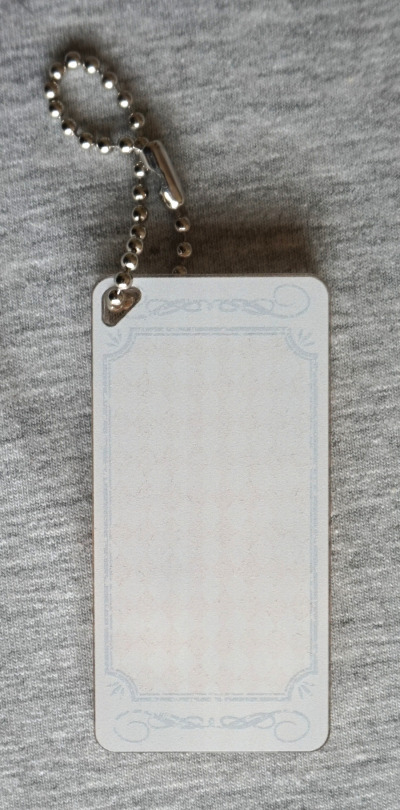 Not too much to see here. Not hugely thick print, but deffo does the job. 
Gilgamesh: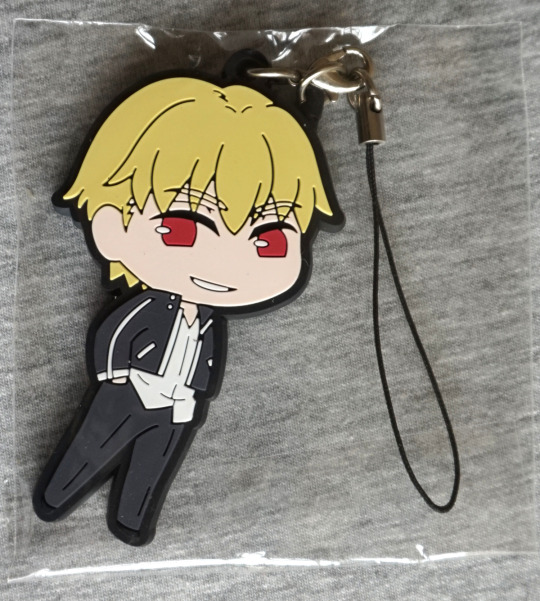 I got this in a blind box, so didn't get this one by choice. Not a fan of Gilgamesh in this form – much prefer him in his armour, so I didn't recognise who this was at first. Thinking I may try and sell this one. 
Back: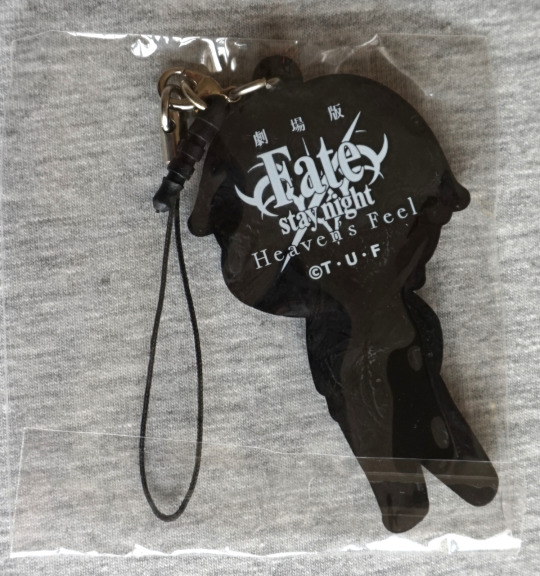 Nice logo on the back. Not totally boring! Also there's an earphone jack, so you can attach it to your phone if you like…
And that concludes my Fate keychain collection! And now I get to stop typing keychain and resume being English.