Now for the fourth and final Izuruha: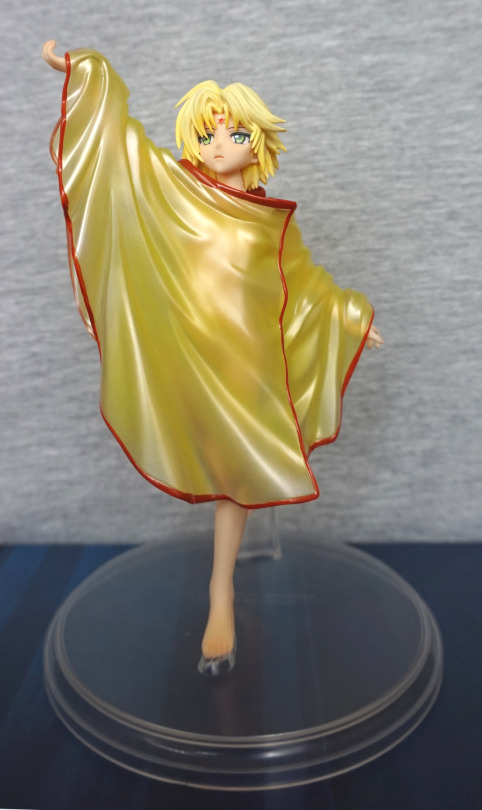 Clothed, her body shows through the clothes, and gives a good silhouette, without showing anything off. I like the more serious expression on this one, contrasting with the smiling one on the other figure.
Left: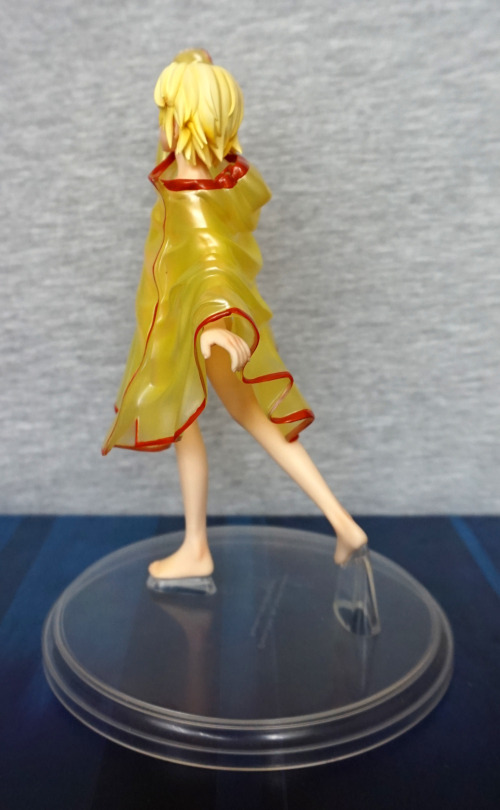 With this figure I had to heat up the legs on the stand – when I first tried to assemble it, the back leg was very far off from the back stand – hence why I'm fairly sure the arm has drooped some on yesterday's figure.
Right: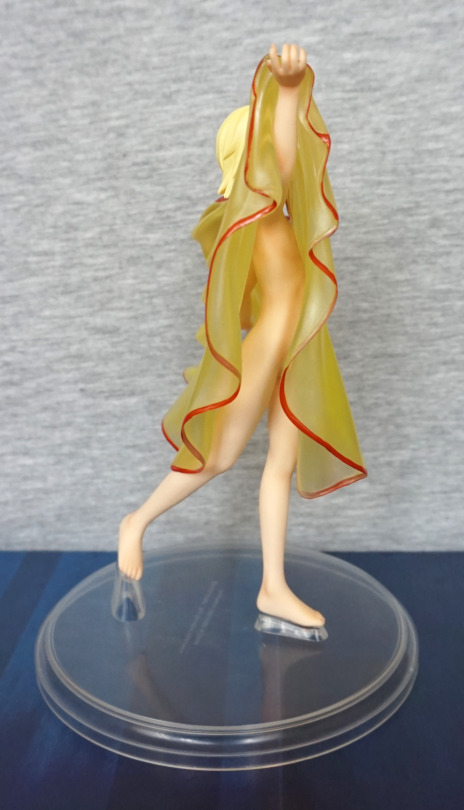 Here you get to see a lot of her body. Sneaky side view :).
Back: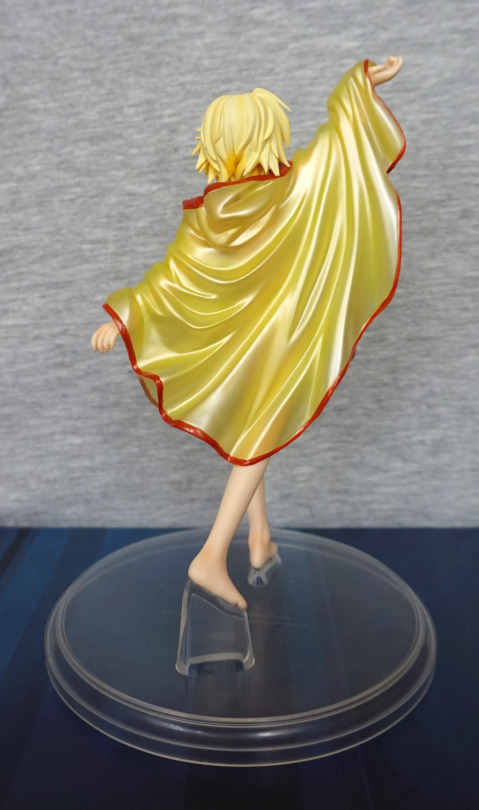 The creases are well done in the clothing, and there is a hood evident too. Hair is also nicely sculpted. Overall, I think she looks good clothed, if this is your preferred option.
Overall, I like this figure as much as the other ones. I'd recommend them, if they're your kind of figure, and they shouldn't be too expensive to buy, if you find them for sale.