Here we have a small Rei trading figure: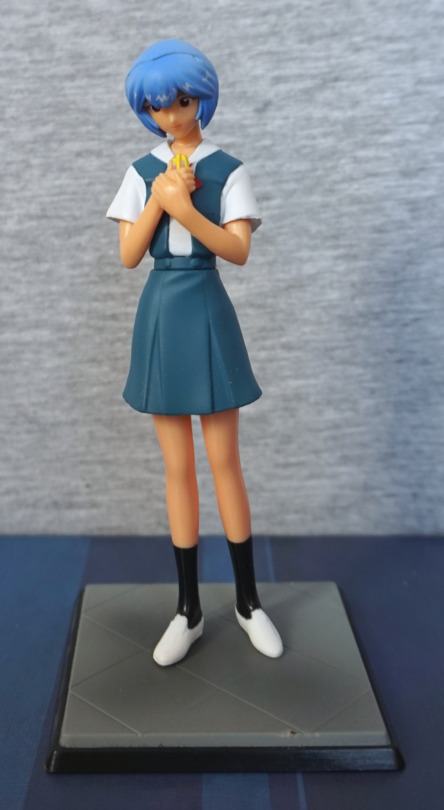 Bought this one in Hobby Off, along with another small figure. I don't usually go for Rei in her uniform, but this one was nicely painted and cheap. I like the fact they've added some shading detail to her hair, and her thoughtful pose. 
Left: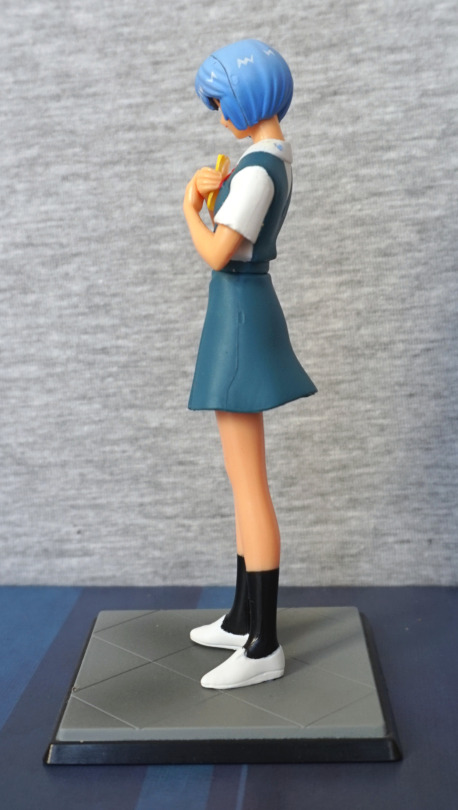 Seam on her side is a bit ugly. Socks are flat to her skin, making the tops look odd. Sculpt looks decent.
Right: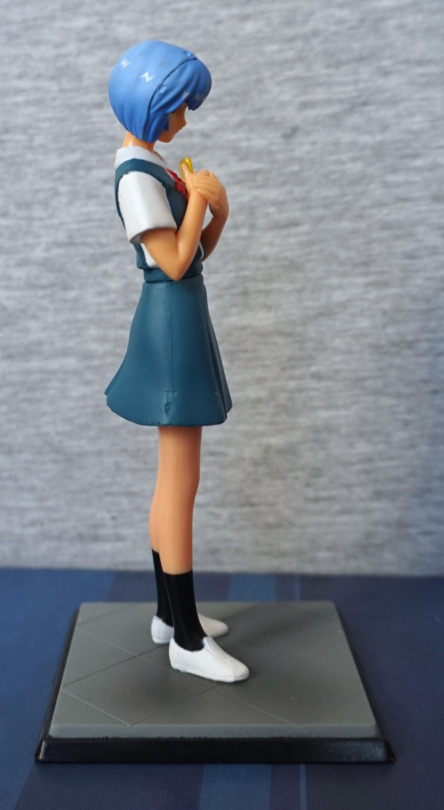 Again, another seam that isn't particularly well neatened. Little bit of escaping paint on her sleeve. Other than that, she looks pretty neat.
Back: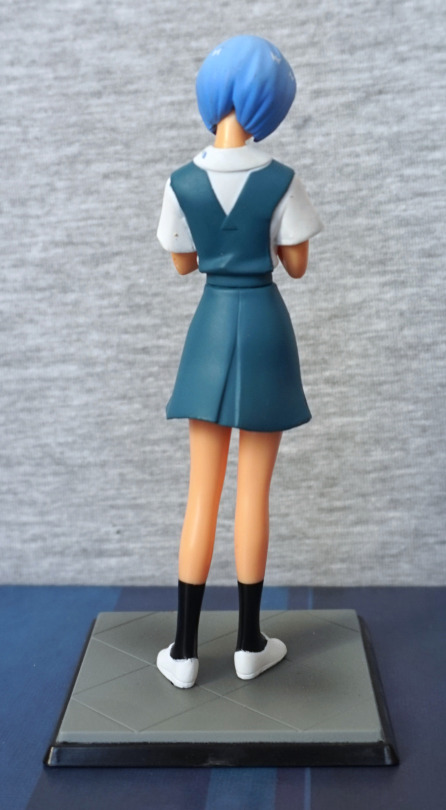 Paint scuff on her collar, which shows badly from the back. Thankfully it is on the back! The back of the figure looks overly plain imo – I'm not sure much effort was put in here. The blue paint doesn't quite get to her collar on the right hand side. I'll just admire the base, which has some shading to it, which is a nice addition. Hair looks good from the back, so a bit of a shame the uniform is so "flat". 
Overall, I don't think I can complain for my ¥324. She looks really good from the front, which is what I care about most. A small, cheap addition to my collection, but probably not a figure I could recommend people get. Unless you're really into Rei and you find it cheap, like I did.