This is a figure I've kind of been wanting for some time. Because Borg. 
Presenting Borgified Seven of Nine: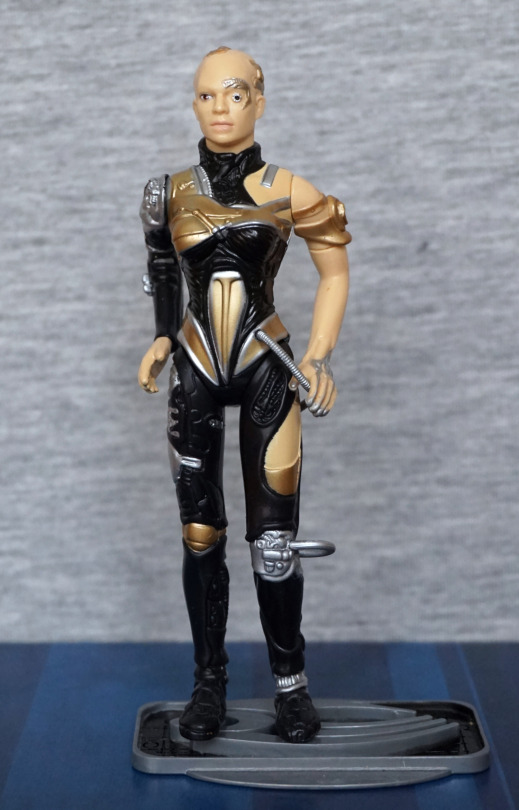 She has a very retro vibe – not just in terms of the action figure style, but the design of her borgification. However, with this retro style, I love the way it introduces more colour to her design than the mostly-black modern designs. 
In some places the moulding feels a bit chunky and flat, but in other places, there's a decent amount of detail. Interestingly, her top seems to be part-fabric – the black part has creasing like she's wearing a PVC top. I like the metal part on her left knee, though it could do with some paint accents to add to it. 
I like her face, and feel it has a likeness to Seven of Nine in the show.
Left:

Here we have some visible seams on the top of her shoulder and a bit on her arm. I love the detail on her arm, and feel it fits the Borg theme well. Her lower leg also has a lot of nice detailing. The paint here is decently done.
Right: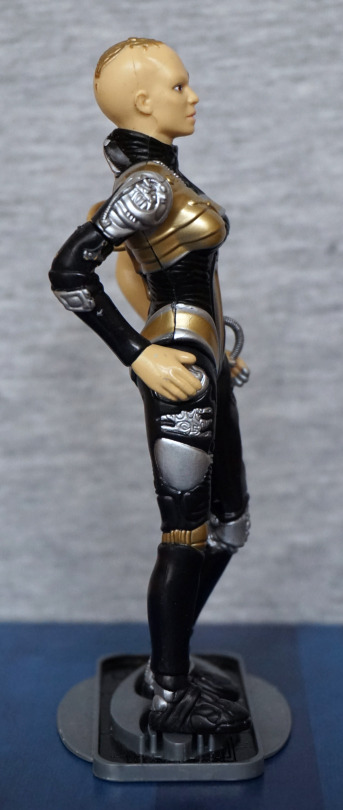 Here she has a very apparent seam on her side. Not much of a surprise for these figures. The detailing is nice on this side, but some of the stuff on her leg feels a little flat and odd. 
Back: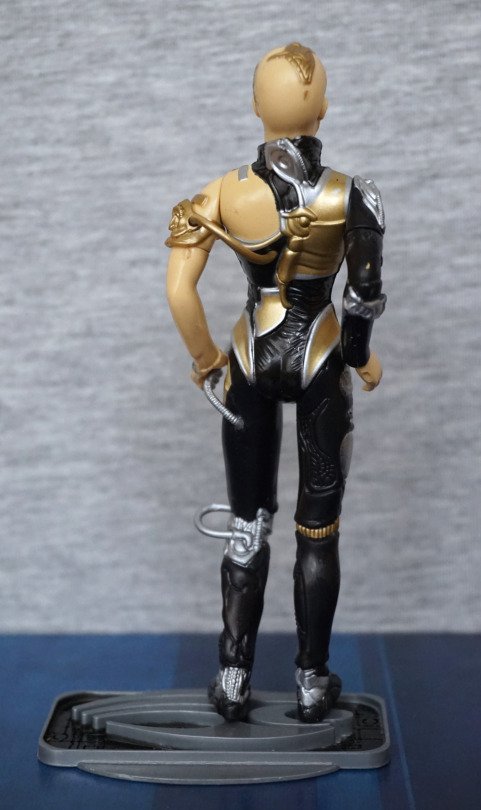 We have a good amount of detailing back here too. The painting is messy on her upper back, and we have some weird patches of colour which don't seem to match up withe the sculpt – the wires would look better if they were a consistent colour, then with other bits filled in. Here it looks like the factory worker went with whatever they felt like to colour this in. We've also got some stray silver paint in a couple of places, most notably on her right shoulder. 
Ignoring the upper back, I like the rest of it. 
She also comes with these accessories: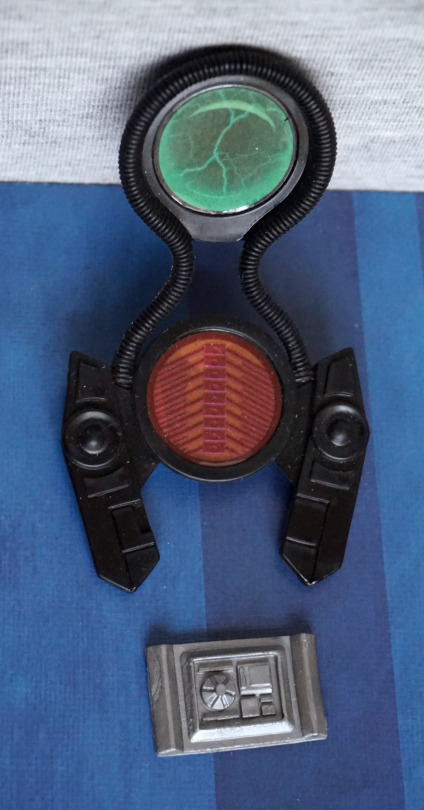 I like the alcove piece, but there's no method provided to mount this. Would've been nice to be given a clear stand to mount it behind her, but… I'll have to dig around in my accessory box to find something to use. The data pad thing has an interesting sculpt to it, but it is just plain silver, so doesn't look very exciting. Not sure if she would hold it too well either, but not tried.
Overall, I'm pleased with this figure, and glad I was able to get it. She has got some flaws, but nothing too major in my eyes, for the figure type she is. Glad to have another item to add to my Borg collection.