And the third of these figures I purchased, Sinon: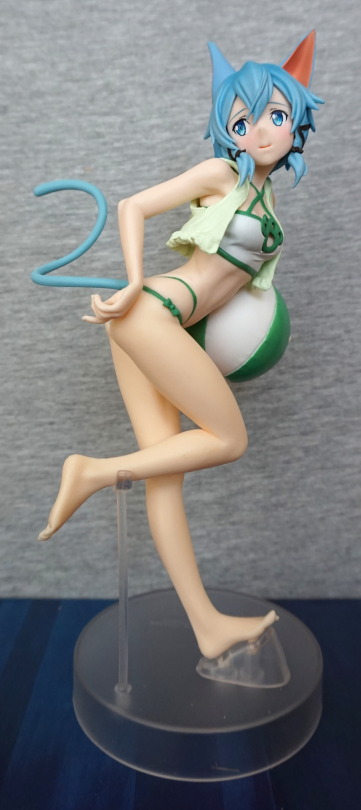 This one doesn't have any additional accessories, but does have a "full" stand. I love her cute pose, and well, she's a cat. The shading on her face is a very nice touch. 
Left: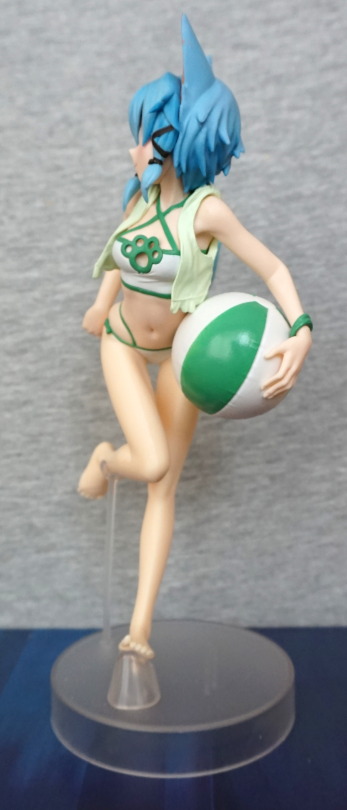 Here you can see the cat-paw detail on her swimsuit top – a nice continuation of the theme. She holds the ball well, and the motion in her top is nice. She also has her signature plaits, which is a necessary feature of Sinon.
Right: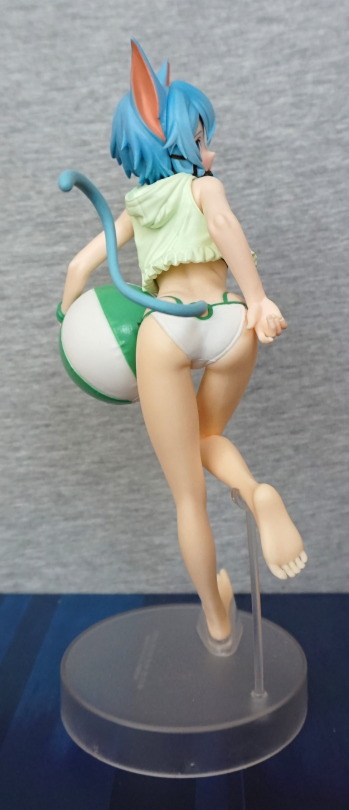 Here's her tail. This comes as a separate part, and plugs into a hole in her back. He has a hood on her top, but doesn't look big enough for her head, lol. The colours of this figure work well imo.
Back: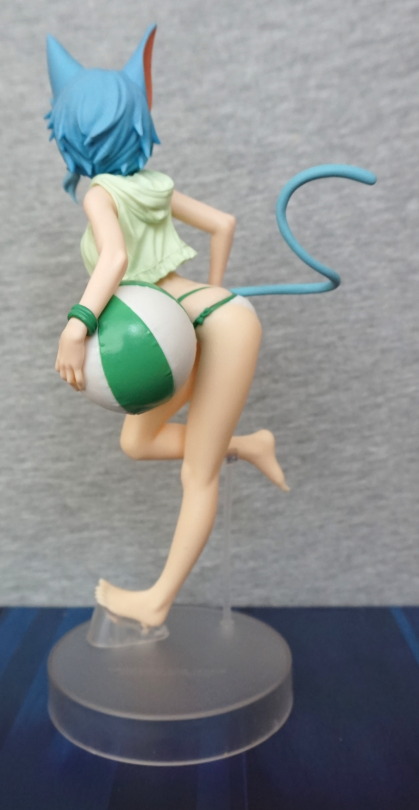 Don't think there's much new to talk about from this angle. Her hair has been sculpted with a good amount of detail. Her foot pegs are a bit visible, which can make her foot look a little odd if you're looking at her close-up. 
Overall, I'm very pleased with these figures. They're nice and big, plus they're painted well, with interesting sculpts. If you're into these figure designs, I would happily recommend them.