This figure I came across randomly, and decided I'd like to order it, because of its kinda different nature. 
So here she is, Momo holding an invisible bottle: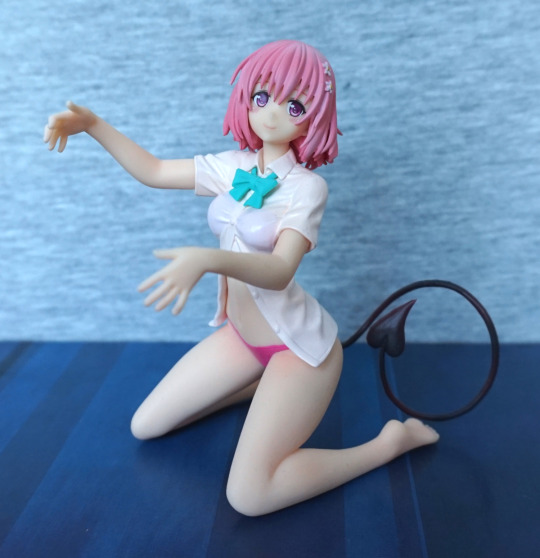 This figure is very nice for a prize figure – she has shading in her hair, and a few other places. The paint is largely neat, without a bunch of messy lines. I love the cute expression on her face, and her shirt has been rendered well. The tail is also posed well, and I do rather like the way it curls. 
Front: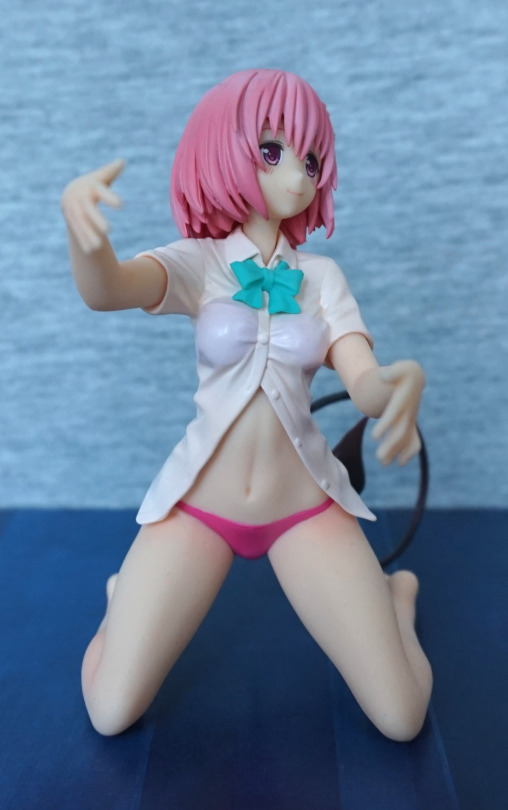 They've painted her chest darker, to show she's wearing a sheer shirt, and she's wearing a bra to match her knickers. Or swimsuit bottoms? The green bow helps to break up the pinkness of the figure, which I like. There is a tiny bit of overage on the knickers, but nothing too drastic. 
Left: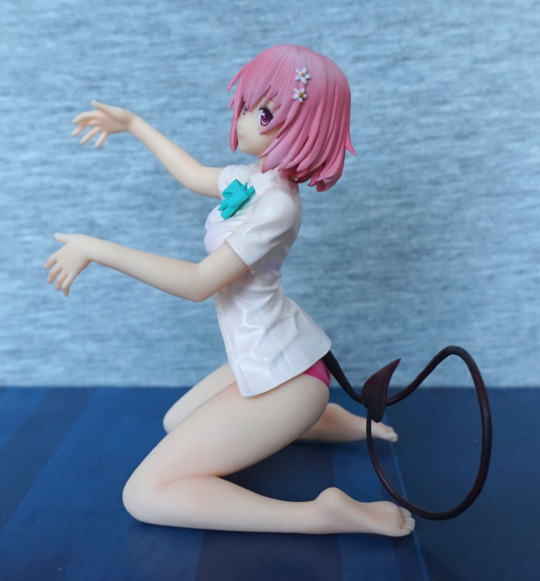 The flowers in her hair have been painted well, and the twist of her tail looks good from this angle too. Her feet look nicely detailed, and the pose has some dynamicness to it. 
Right: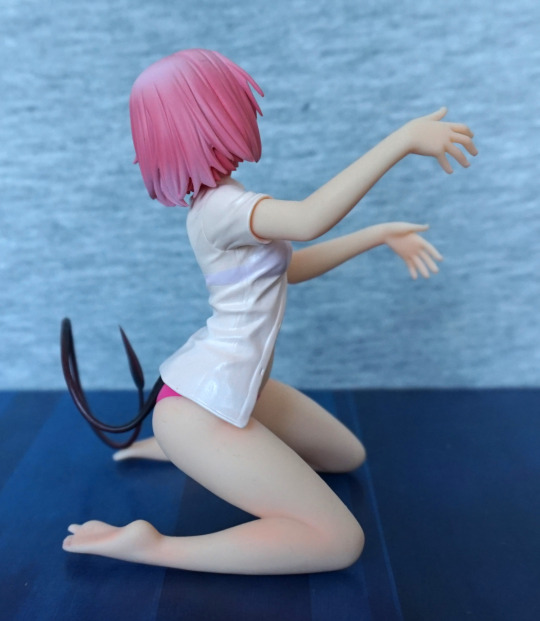 Not too much extra to see here, but there's shading on her leg, which is a rarity for a prize figure. Her toe has also been posed here – I appreciate the asymmetry here. The sleeve goes well around the arm, and looks realistic. 
Back: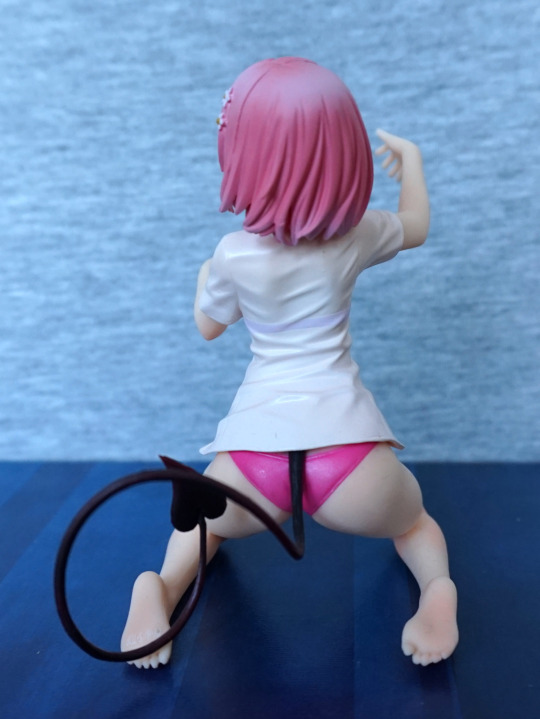 Here, the back of her bra is a bit too heavily painted, and looks a bit odd. Fortunately this isn't an angle I'll be looking at, so not too much of a major issue for me. Here we can see the twists of the tail, which give it motion. Her knickers are also shaded too here. 
So that she can hold the bottle, her arms are rubbery and can be flexed about, so there's no worrying about breaking her, if you want her to hug something. She can sort of hug a Nendoroid's head. and I did have her hugging the Queen of Pain for a time. She's a fun figure to play with, thanks to her pose, and would make for an interestingly posed piece. She's made to hold a smaller size of bottle, so your average 500ml bottle doesn't fit so well imo. 
So I could easily recommend this figure, if it appeals to you. If you want to find her, you may have more luck searching for just "hold figure" on figure websites.