Here we have Zanin from Devilman. I did end up getting the fully silver limited edition earlier in the holiday, but I prefer coloured versions, so picked this one up with little hesitation when I saw him: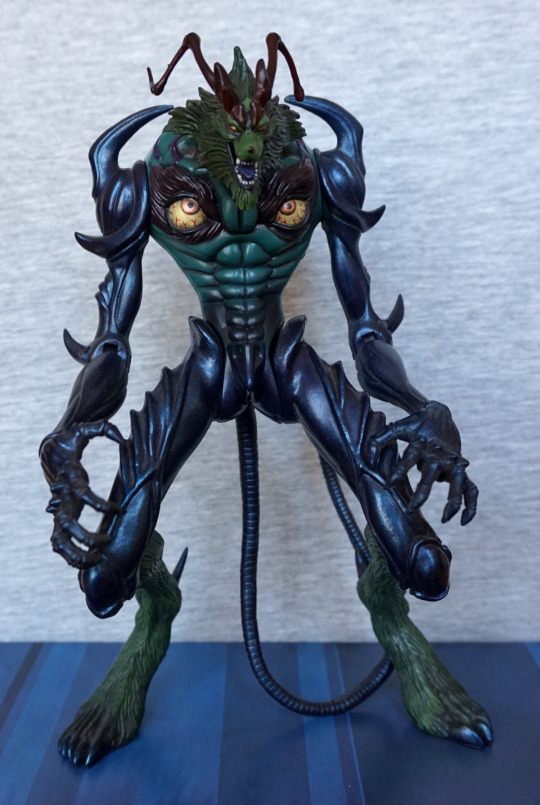 I love the Devilman designs – they have a good range of colours and detailed designs. I love the shiny blue colour he has, and his wolf-insect head.
Let's look closer at that head: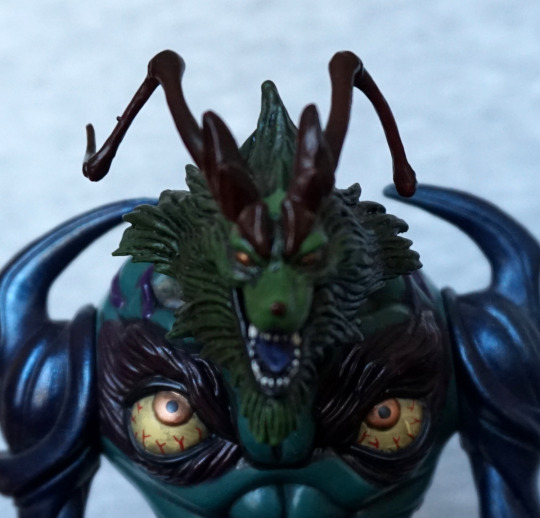 OK, I didn't get the focus quite right…. His chest eyes have coppery irises, and blood vessel details, which make them look good without looking plain. His eyes on his main head are painted nicely too, but there is less to them, lol. The paintwork is nice, with a black wash that fits well.
Side of his head: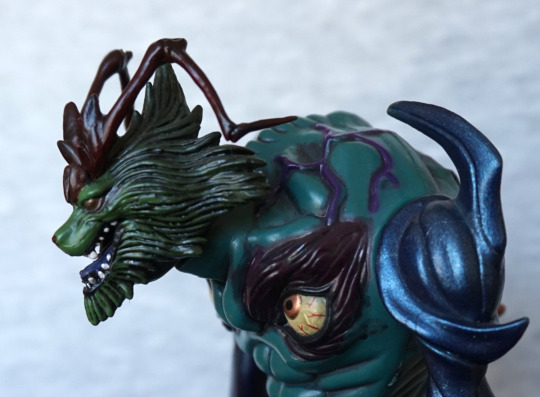 Ah, better photo. Here we can see they limited the black wash/painting to is hair, which works really well. His tentacles are nicely sculpted. We can also see his lower eyes also include what almost looks like an eyebrow.
Left: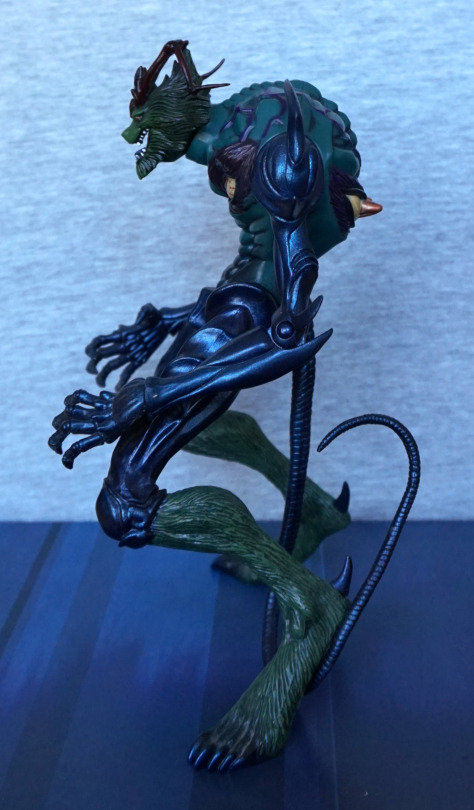 Despite being articulated, there's a limit amount of ways you can pose him without falling over. This dude doesn't have a base. His body is an eye-catching shape, but this has the downside he won't be cheap to get shipped boxed, as the box is huge, which is why I didn't buy him prior to going on holiday, and planned to pick him up whilst I was there. Still diggin' the shiny blue paint.
Right: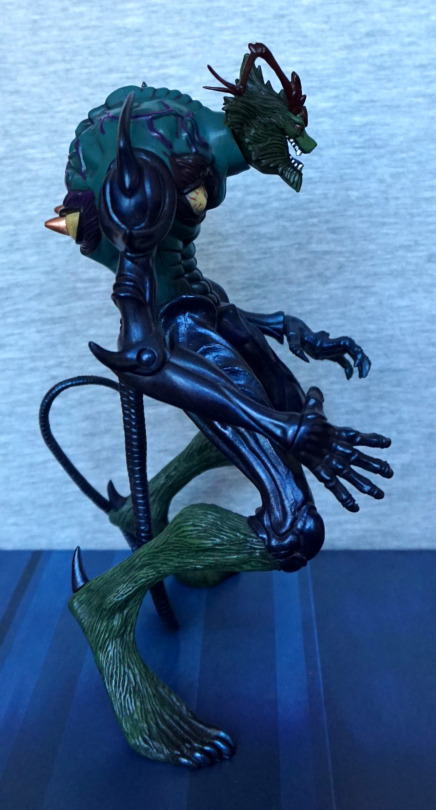 The hair texture on his legs is similar to his mane, and looks good. His head doesn't have the best transtion to his neck. Still lovin' him though.
Back: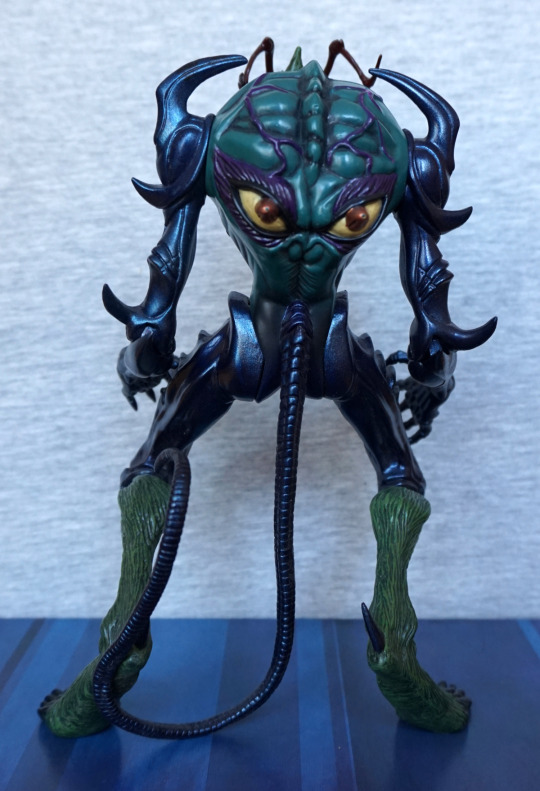 … more eyes! He can see us from here too! The contrasting but complimentary colours look really good. I think they picked well here. Also the veins on his back are sculpted well, and painted in a shade of purple I like. There's some shading on the green part of his back, to emphasise the ridges, which I think works well.
Overall, I'm really happy with this figure, and was glad I could pick him up. I'd recommend these Fewture figures to fans of Devilman. There is a mildly dated feel about them, but they're still really good eye-catching figures. Just don't expect to be able to pose them all that much. And prepare for some of them to be hefty on the postage, when they don't fit in SAL small packet!