This set I saw on YAJ first (iirc), but then found one of the Mandarake stores had it, so went and ordered it there. 
I'll start with my favourite, the one similar to his original colours: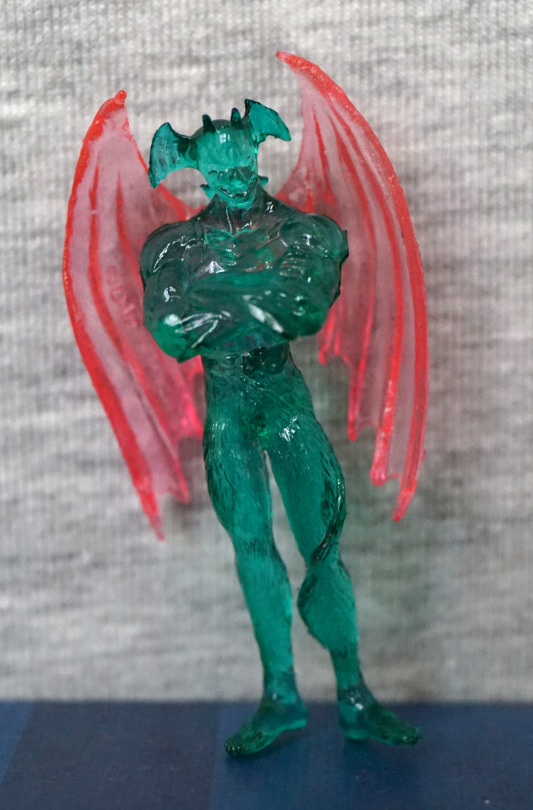 The first apparent downside of these figures – they don't stand up, and no stands are provided. Not sure if Uni-Five intended for these to be unboxed…? Or maybe you're supposed to carry these as charms? 
The sculpts for these figures are all the same – and thankfully it's a decent sculpt. The details are somewhat obscured due to the clear plastic, but are there. We can see details of his face, and the small protrusions of his horns. I love the pose chosen – his arms crossed is a fitting pose. 
Back: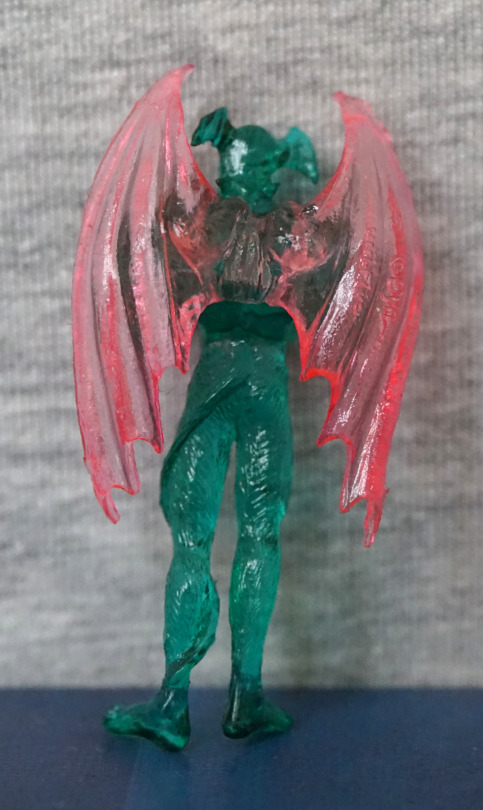 The texture on his legs looks good, and I like the way his tail curls around his leg. The wings also work well, and I do like his pose… even if he can't stand on his own. 
So with the sculpt analysed, here are the other colours included in the set.
Red: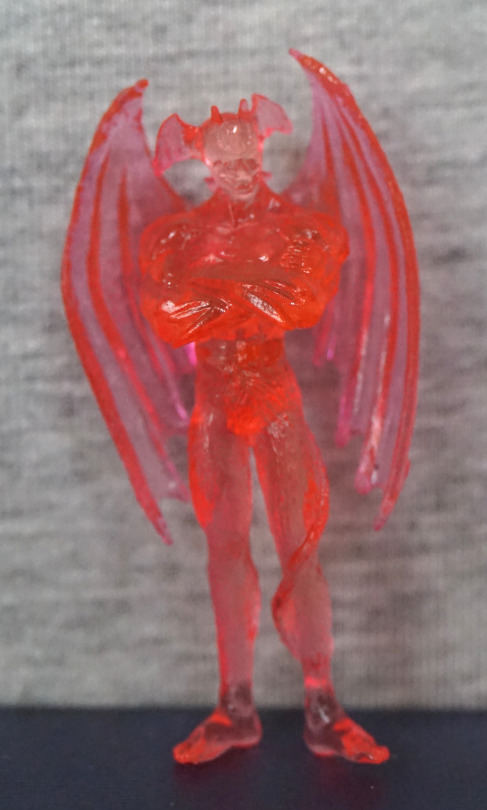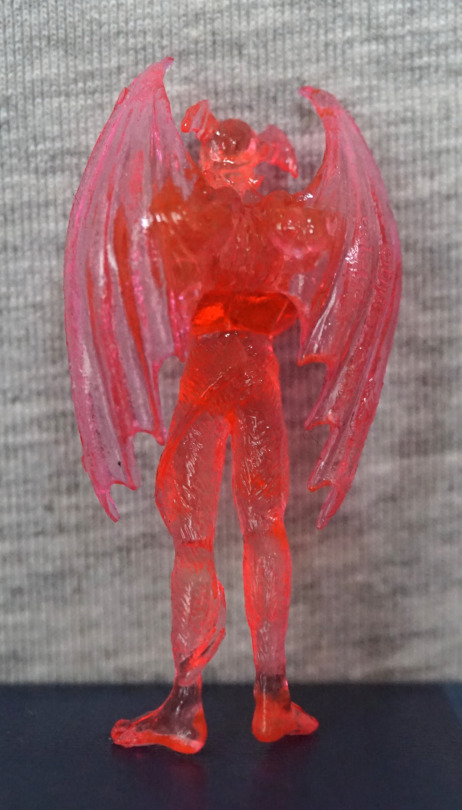 Probably my least favourite of the set. Bit too on the neon side. 
Black: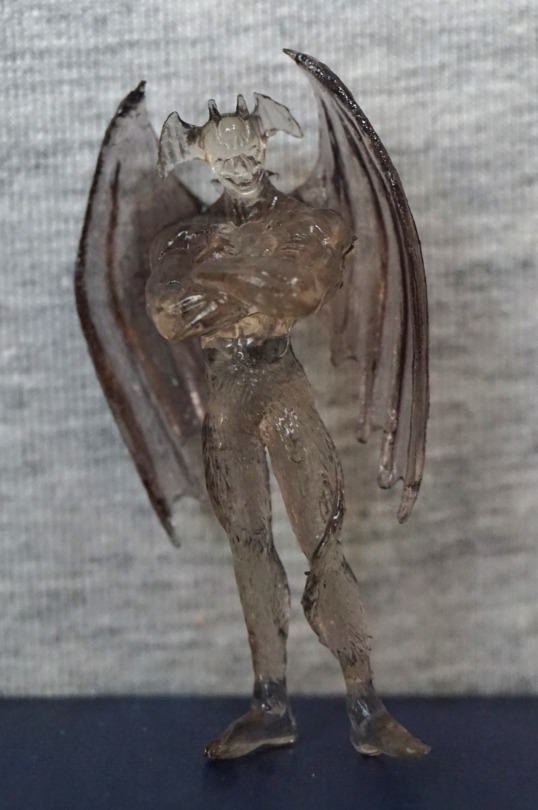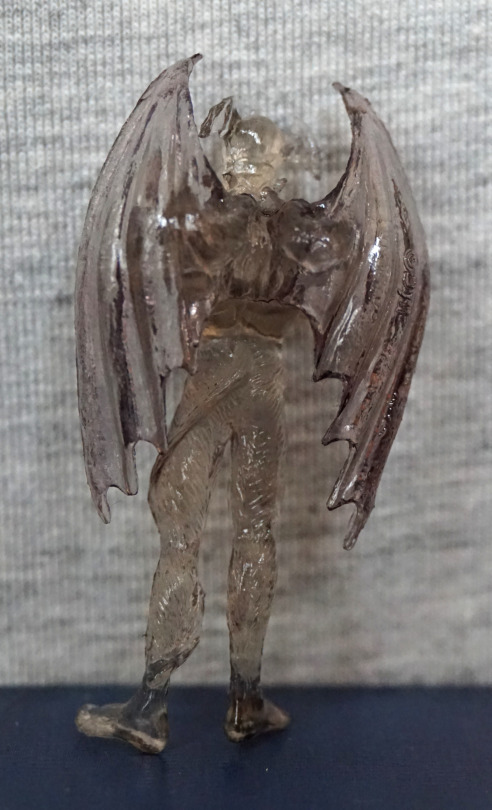 Looks OK, bit better than the red one.
Glow-in-the-dark: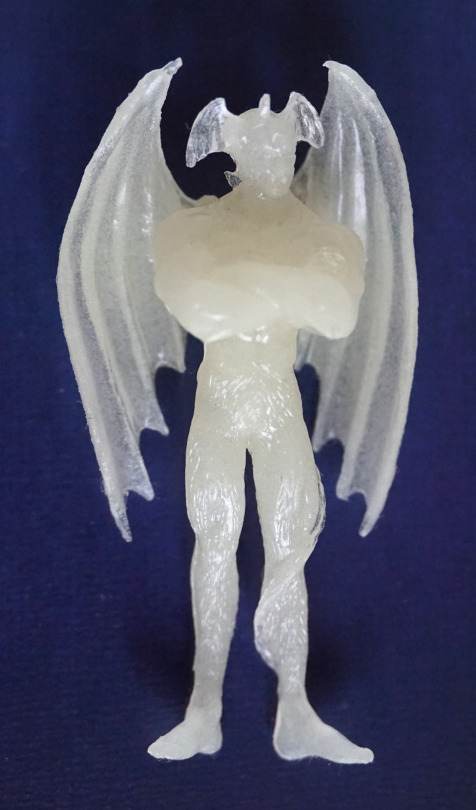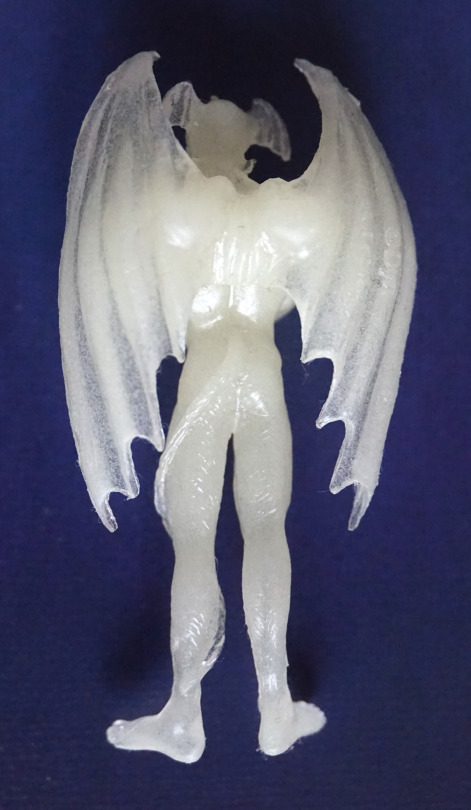 Whilst his sculpt details are less obvious in the daytime, he does glow, and for that he's my second favourite. 
Overall, I like this set, but is probably a set a fair few will just display in box as it has fairly eye-catching packaging: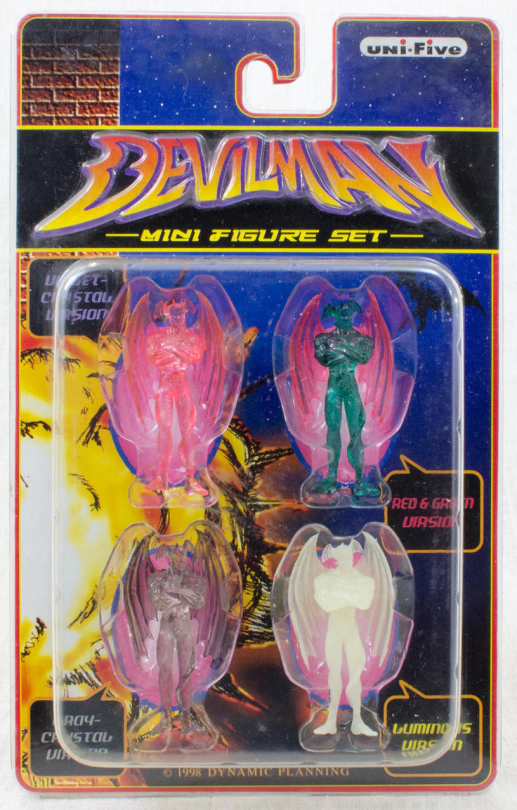 For myself, I'll likely get out some white-tack to help them stand, and display them amongst my collection. And maybe sneak one into an ita bag…