The third and final figure of this set is Amon: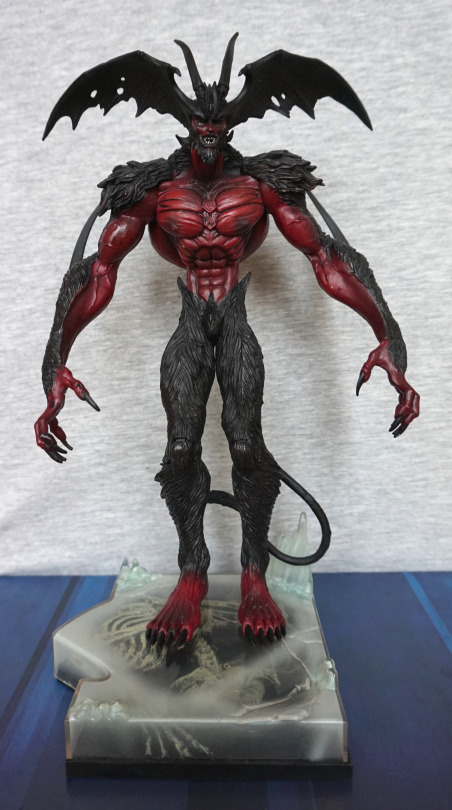 Big brute! He has a pretty large presence, with his bulky chest and muscly arms. He's also the tallest of the three. I love the big head wings and the furry texturing on his legs. His torso also has a better blend than Devilman's, making it a less jarring transition. 
Left: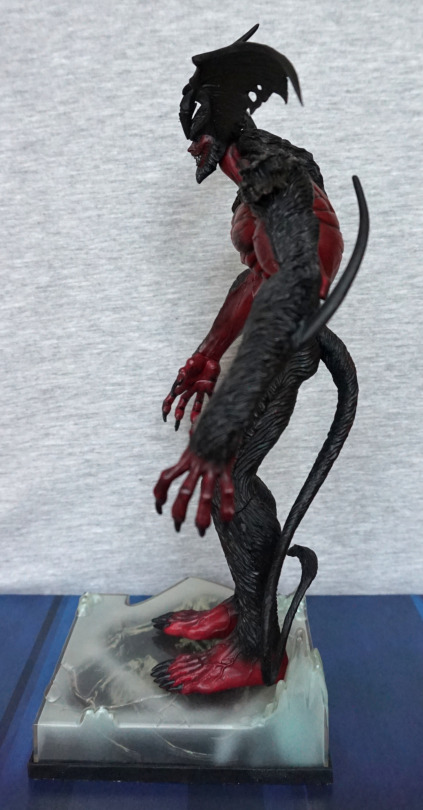 Not too much to see on the site – the hairy arm texture looks good though, and his feet have a fair amount of sculptwork going on. Love the added veins. 
Right: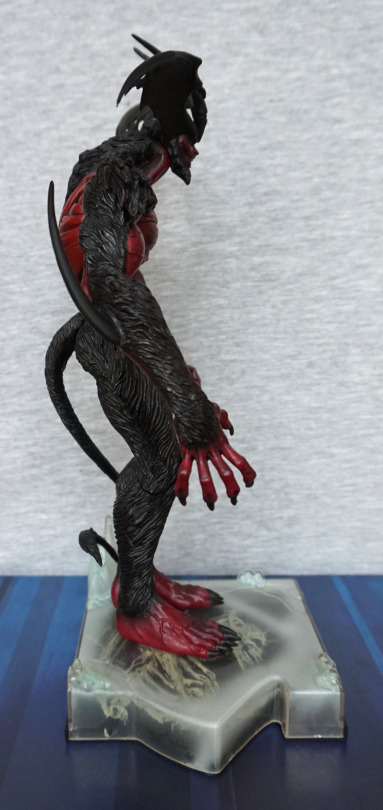 Here we see more hairy texturing – and the hair seems fairly well blended on his ankle to his foot. Those elbow claws must get in the way though!
Back: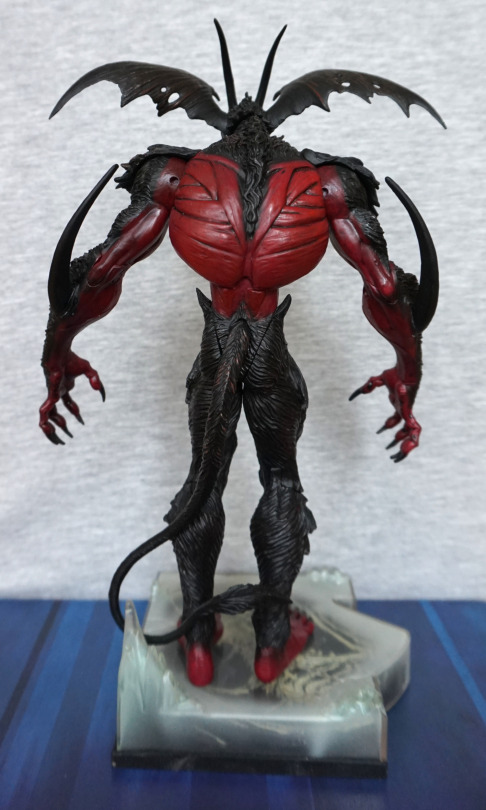 Not a big fan of the sculpting on the red parts of his back – seems kind of.. unrefined? Not quite the same level of detail as the front of the figure for me. The rest of his back looks OK though, and he has a nice end to his tail.
Though for my figure, I knew he was coming in a sun-damaged box, but apparently the base is also prone to sun damage, and that had yellowed too – the other figures did have yellowing to their boxes but not to the bases. Hence why it is a more yellow piece in the other blogs.
And for this blog, here is all three together:
They do overlap a bit too much for my liking, but definitely look impressive as a set. Glad to finally have the set, even if one is a bit yellowed. Would recommend this set if you can get them at a reasonable price, but getting hold of Devilman and Amon might be quite the challenge. Saylos seems to be fairly readily available when I was hunting this set, but the other two… not so much. 
Super-glad I can now display them together!