Ever since I got Saylos from this set, I've been wanting to get the other two. And thankfully both turned up on Mandarake! 
So here is Devilman: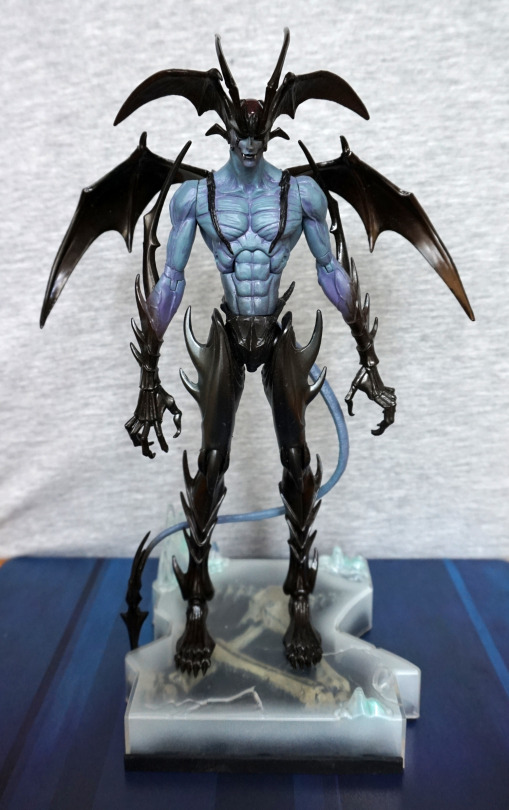 I love the blue-purple colouring of his body, and all the details in the body sculpt. The lower parts of his arms blend well to his arms, but below the torso… not so well. 
Face: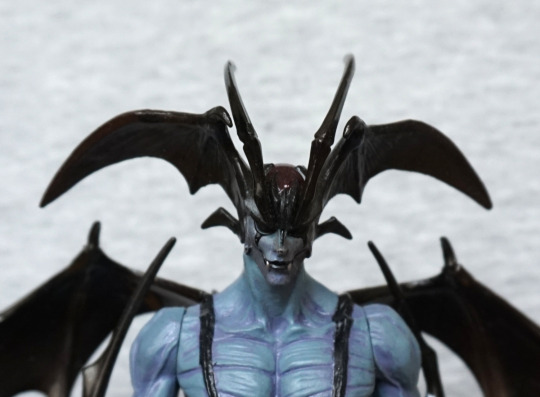 His face looks good, and the antennae came out well. I love the little fangs poking out of his mouth. 
Left: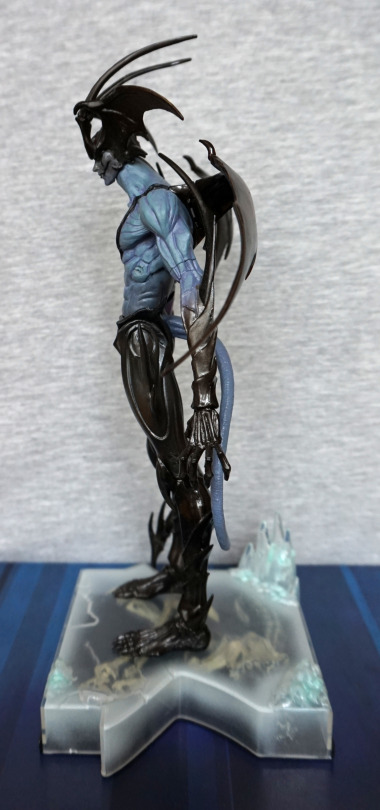 Here we can see he leans forward slightly – this can be slightly annoying for balance, especially as his ankles aren't the tightest joints. The body detailing extends to his sides, which I'm appreciating in this photo, and his hands look nice n' spiky. 
Right: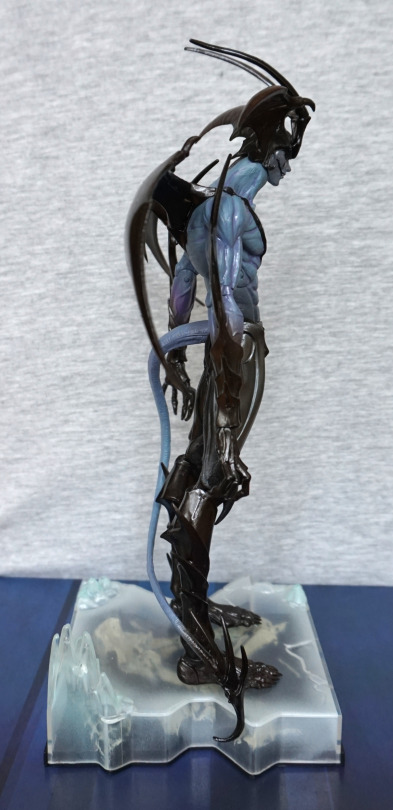 Here we can see more of his tail, which looks like it has a lethal end. I like the way it curls down to the side of his body. He has plenty of spiky details.
Back: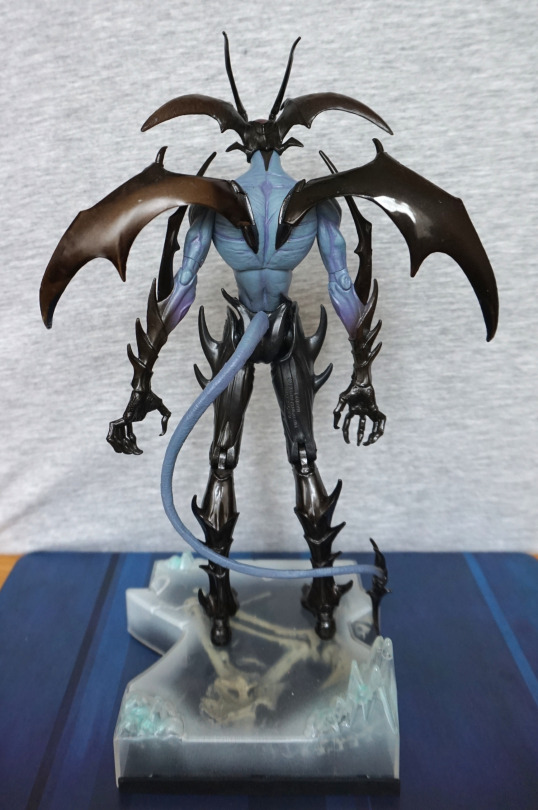 The backs of his wings don't really have any details to speak of, but the body has some sculpting. Here we can see how he is flicking his tail behind his back. 
Close-up of the wings: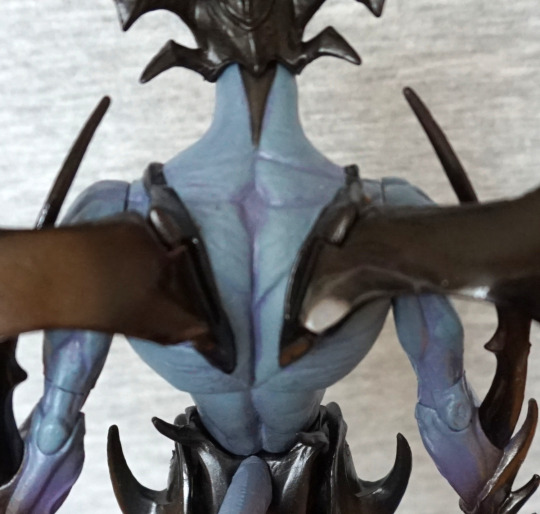 Here we can see the wings are hinged – I like the fact they included this articulation, so you have a bit more in terms of posing options for him. 
Overall I rather like this figure and glad I got him. Certainly a worthy addition to the set.
As a bonus picture, here are the three bases for all of the figures:

Yes, one of them is a bit yellow, which I'll go into in tomorrow's blog. The skeleton effect is excellent, and does look very neat imo. Love the amount of designwork that went into these bases. Though having two foot pegs for all of the figures would've been nice…