Note: this post will feature boobs scattered throughout. If you're at work, you've now been warned.
After failing to buy the default (green) version from Mandarake, I decided to pick up the black version (limited color ver) in my large SAHRA order. Some time later, the green version popped up on Yahoo! Auctions Japan, so I decided to go for it, via Buyee. After bidding slightly more than intended, I managed to win her, and worked out cheaper than buying her at Y! marketplace/Amazon.
As I ordered the limited color version first, I shall talk about her first: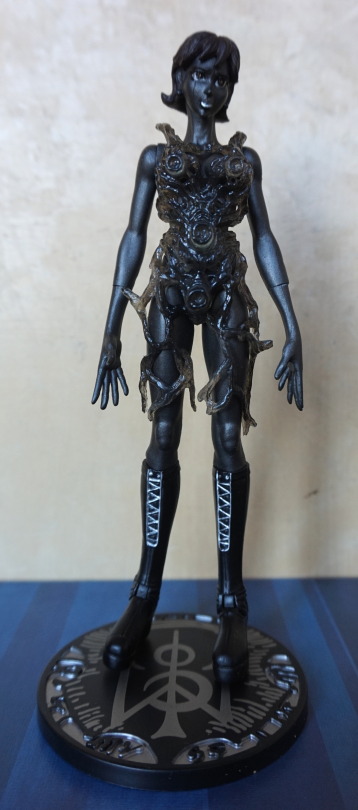 Was hard to get the focus correct when photographing her, due to her monochrome nature.
Though for a monochrome figure, she reflects the light well to give her detail: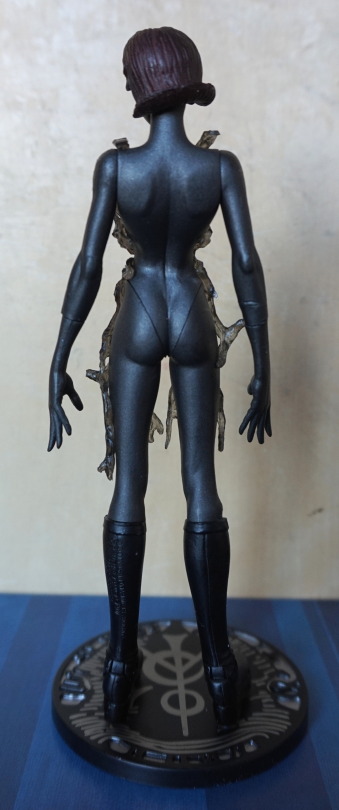 The back moulding gives you something to look at.
With these two, the bases are inversions: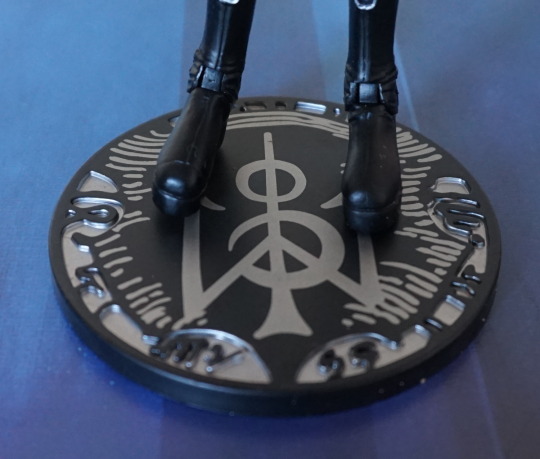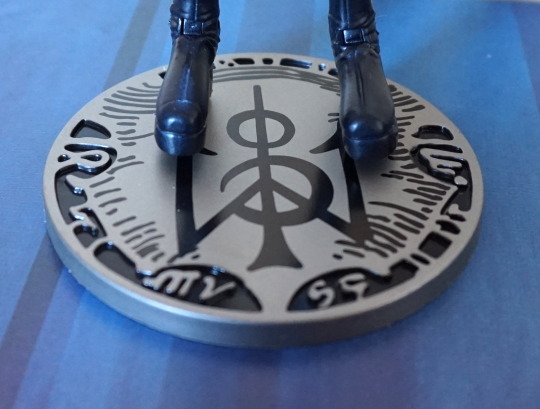 I found this mildly interesting :).
Here are all three of the Micos I now own:
There is a fourth silver one, but I'm unlikely to buy it, mostly due to availability, and owning the limited black ver kinda covers the monochrome angle.
If you're feeling adventurous, you can switch around their Tollgs for an interesting look: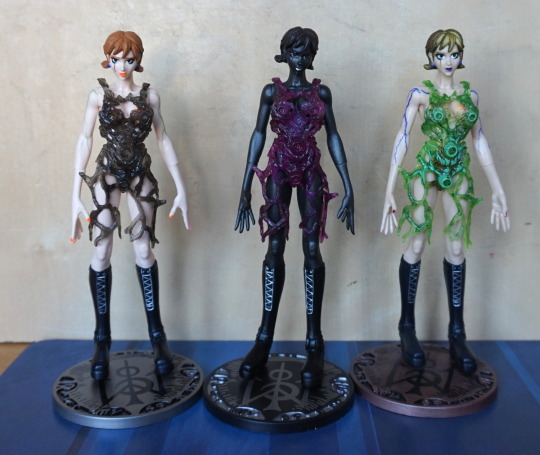 I do rather like the purple Tollg on the black Mico.
Here are the three tubes: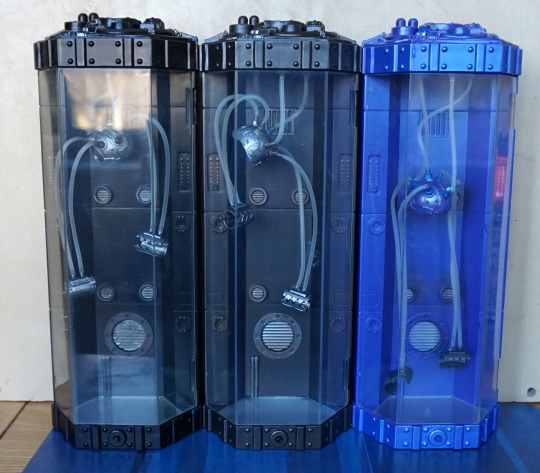 The darker one belongs to the black Mico, middle one is the default one, and the blue one goes with Acid Purple Mico.
Here are the tops of the tubes, showing the matching details: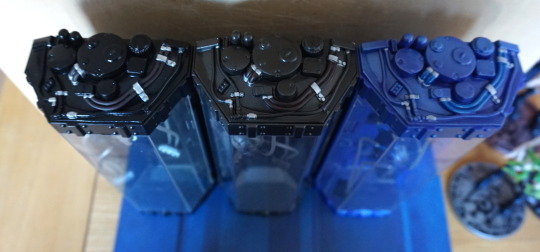 Not decided if I'm going to display them in proximity of each other or not – will probably come down to space constraints.