It's finally complete! This is the third of three figures in this set. I bought this from Suruga-ya, and had it shipped via Big In Japan. The process went smoothly, though I did have to wait for BiJ to reopen after New Year's. As I heard that Suru has a tendency to use oversized packaging, I paid for the repacking service anyway, even prior to adding a second package to the "ticket". Glad I did: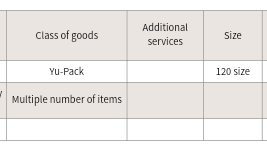 120 size means the box edges add up to 120cm. When BiJ repacked my order, it fit into SAL small packet, which means the box dimensions added up to less than 90cm (it was ~87cm iirc). Glad I paid for the repacking! 
So here's Satan from the Bandai EX-F Devilman series: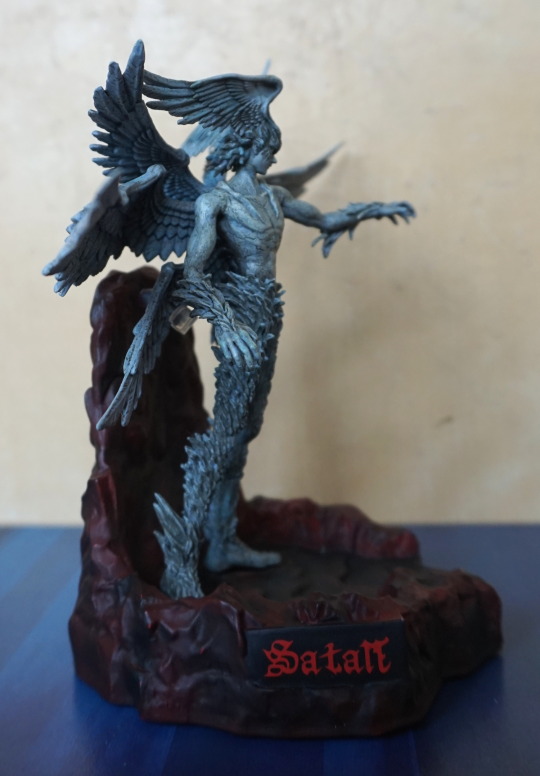 This figure I found a lot less fiddly to assemble than the others – largely because there's less parts. The clip that holds his wings to the rock was a bit fiddly to get in. It would be possible to not use the clip, but he'd probably eventually lean. Unlike the other two, I don't think I'd display him on his own. Especially with the stone appearance, he's a lot more bland than the others too, though the sculpt is nice. 
Facing Satan's front: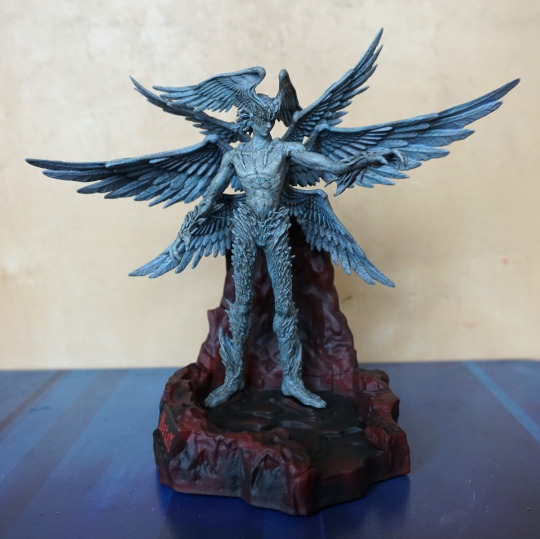 He's much more to look at from this angle – kind of a shame they didn't find a way to make him face more forwards, so he'd show more from the front. The sculpting definitely shows form this angle. 
Here he is from the side: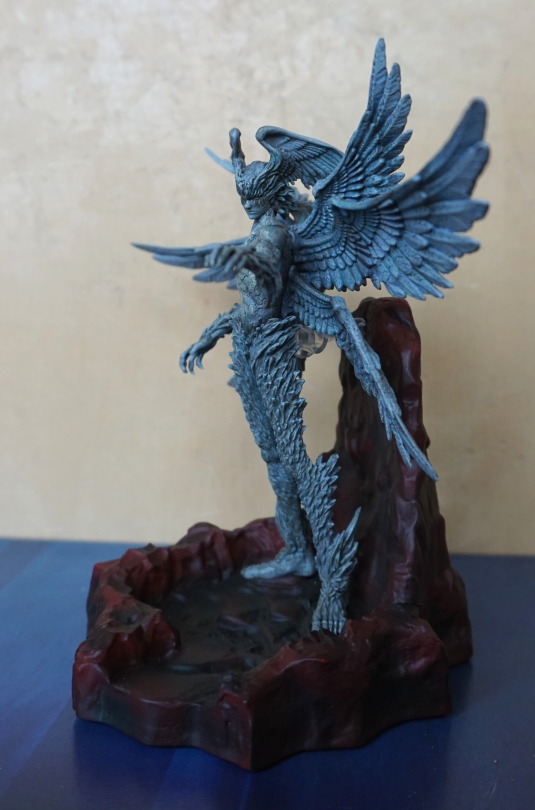 Pointin' at you! Looking very stern. 
His back: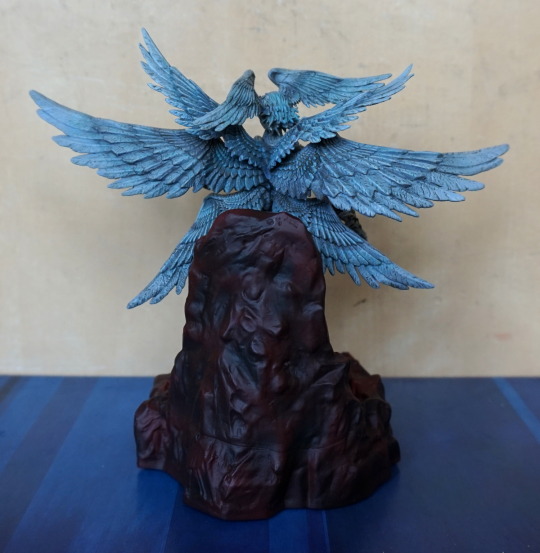 The wings look nice from this angle. Does look like he's in mid-movement. Painting of the rock is nice, but there's a pretty visible seam there. Though you're probably  not going to look at this angle much. So how does the set look?
Like this: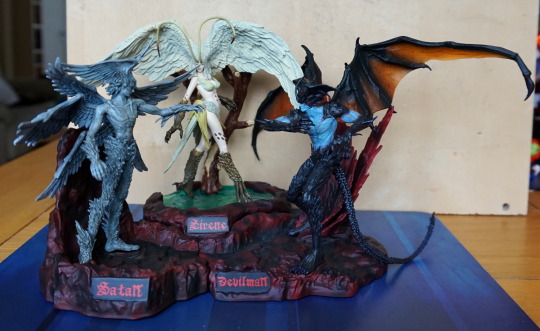 These figures go well together as a set (as they should do!). Sirene could be displayed on her own quite happily, but the front two need at least each other to look right. It's a very nice set, and I'm looking forward to having somewhere to display them soon :). They're nice on the dining room table, but I don't think they want to "live" there!