Been seeing these Parfom figures, and been attracted to ordering them, because it's a rare instance of finding something attractive and cute. This was one of four I had pre-ordered. 
So here she is, outta the box: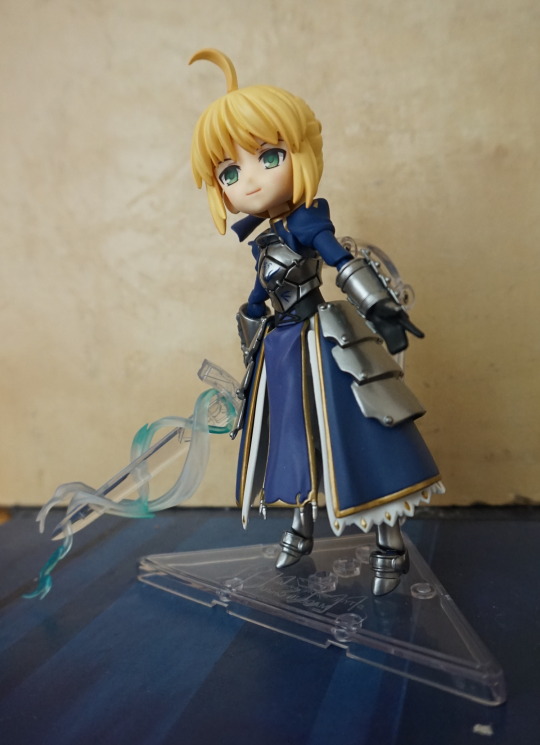 I think they're a little on the pricey side for what they are, but for the most part, the sculpting and painting is well done, and the articulation seems to work fine, though I'd like a little more range on her left arm for posing. 
She comes with both versions of her sword: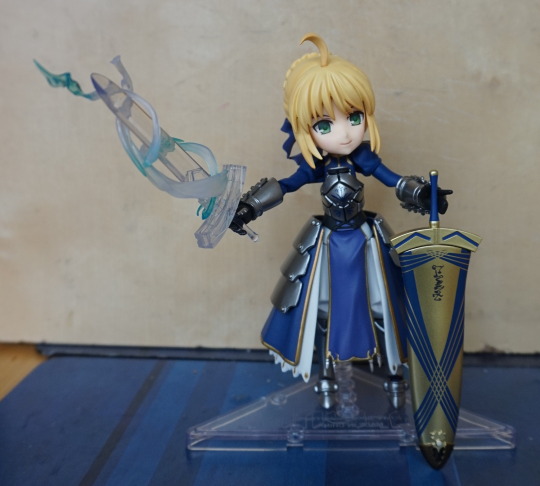 Which is nice. Though one thing I didn't picture was the back of the scabbard and sword, as on the former there seems to be a minor bit of a scratch, and there is a bit of misplaced blue paint on the hilt. Not quite enough to bother complaining about for me, as I'm not likely to have the back visible. 
Here's a side shot of her: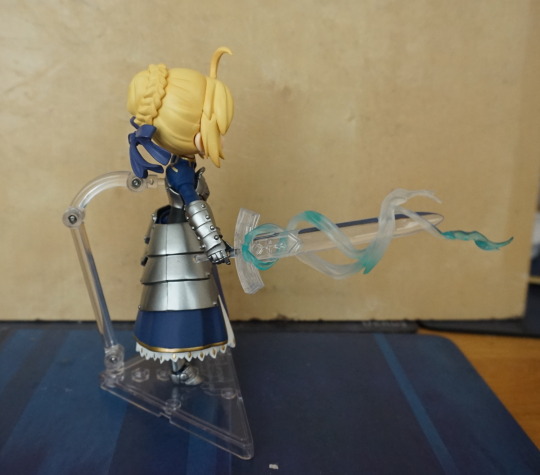 There is a bit of light marking above her ear, which I'm not convinced is intentional, but again, it's not really noticeable enough to bother me. 
She also came with 2 other faces, and one other pair of hands (she has a gripping pair and a splayed pair, but I have one of each equipped), and another sword effect: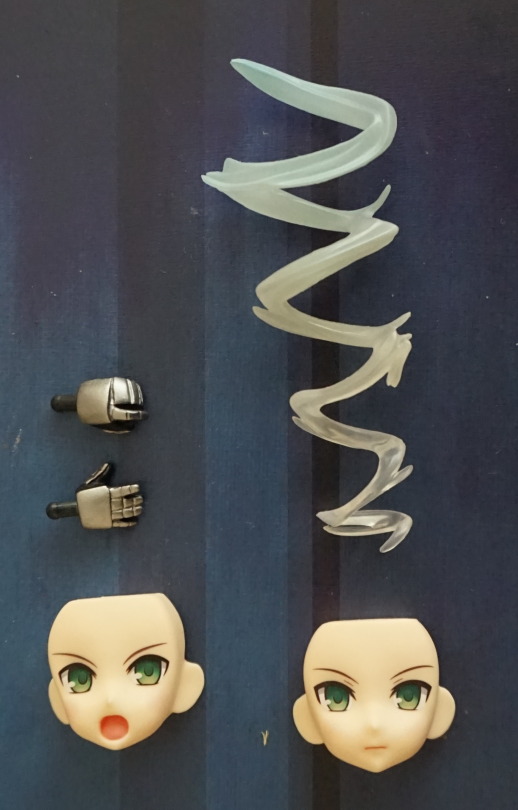 By default, she came with the "grim determination" face, but I think the smiling one fits this figure a lot better. 
If you're prepared to pay a decent bit for a small but detailed articulated figure, then I'd say go for it, if not, I'd give it a pass. I much prefer the proportions on these figures to Nendoroids, so I'd rather pay the bit more for one of these than a Nendo.