Been looking at the Evangelion x Wonda-Chan figures over the last couple of months, but for the size of figure, they're usually pretty expensive. But his one turned up in Mandarake for a good price:
One of the ones I almost bought off a seller had a broken peg, on receiving it, I could understand why – the pegs are long and thin, and her legs are naturally a bit too narrow to peg straight on. For anyone getting this figure, I'd strongly recommend heating her legs to make them pliable. 
Here's her back: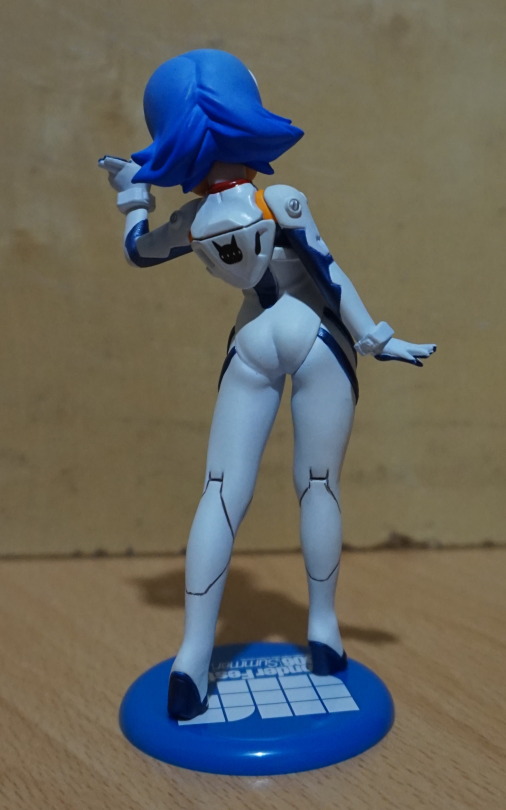 And her cute butt :). Lovely paintwork, lovely colours. Decided to just buy her on her own instead of paying a bit more for the pair, as she's the one I really wanted :). If I see the Asuka Wanda-Chan for a good price, I'll buy though :).