And more Diamond Select! Though, again, I got this one cheap. I got interested in Kabuki, after getting a figure of Scarab, because she looked cool. I then found this figure on Amazon, put it on my wishlist, and watched the price slowly drop. Once it was at a point where I couldn't not buy it, I bought it. So here she is: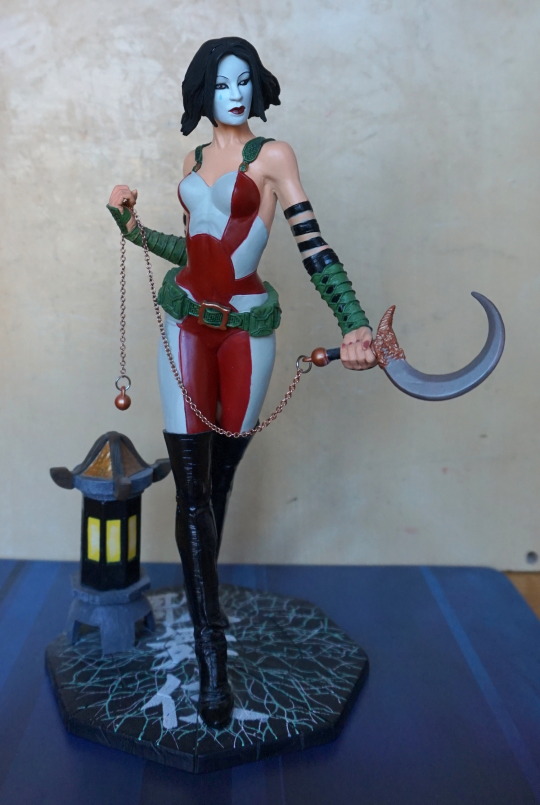 Her main body looks a little overly plain in real life. Maybe could have done with something to break up the block colour, and make her appear more detailed. Her weapon and pose are nice though. 
The base also really adds to the figure. Here's a closeup: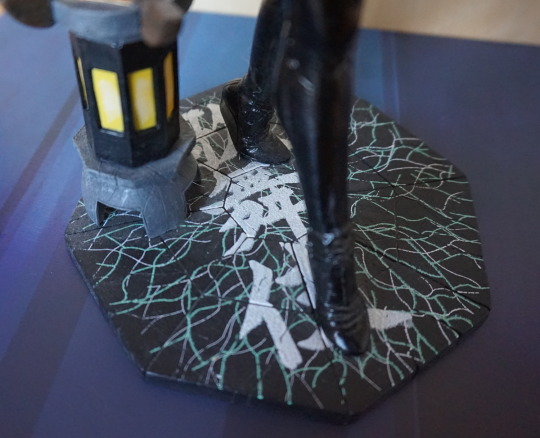 And one of the lantern: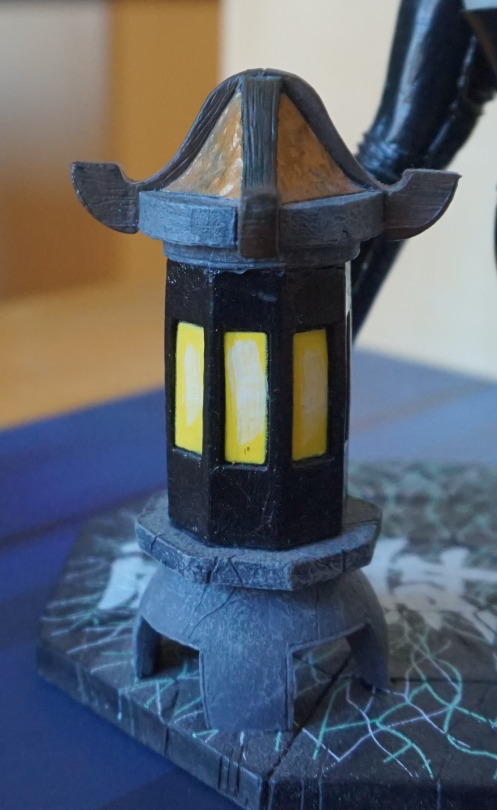 It's nice to have a base that adds to the figure – probably one of the better things with Diamond Select – they do try to make a base that goes with the character, though some of them are horrible misses. This one (and the Sin City ones) go nicely with their figures. Just a shame the figures could do with a little work. This one being a statue does work for it – no awkward joints to be seen here. 
The back of this figure also works: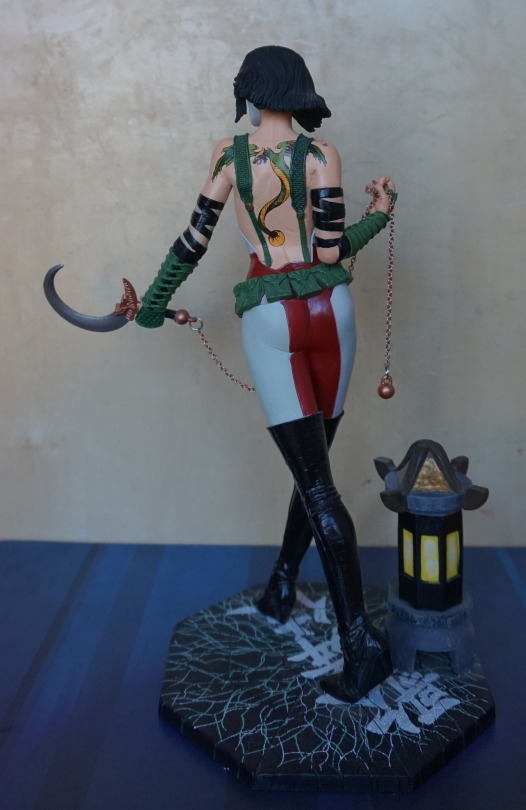 Almost a shame the tattoo isn't visible from the front of the figure, but that's how the character is in the comics, so can't fault Diamond Select for that. It's a nice rendition though, but for some reason mine seems to have a mark on her shoulder. 
If displayed at a distance, this figure does look bold and striking. Up close, you can see the paint errors and from the front she looks kinda plain. I'd recommend getting this one at a discount.